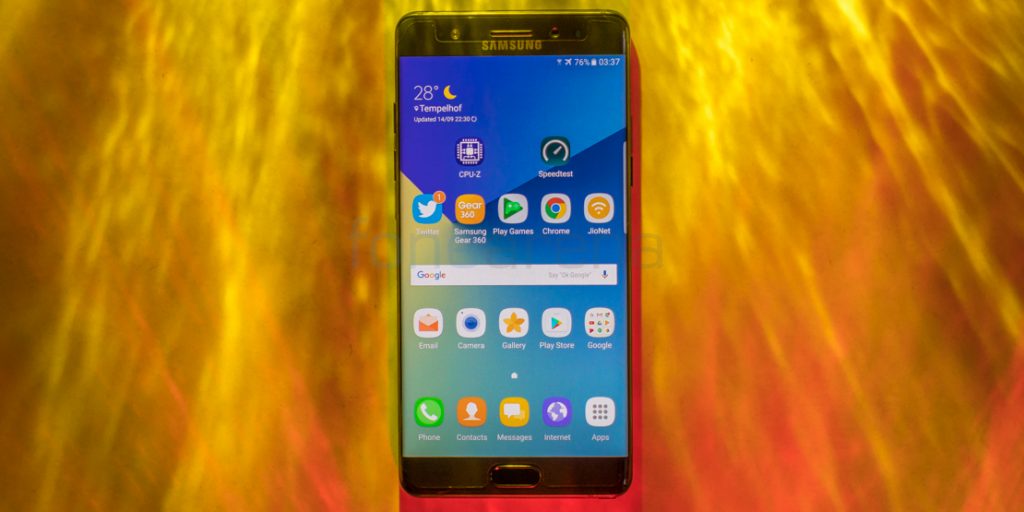 Samsung has announced a new upgrade offer for the Galaxy Note7 users in South Korea who had exchanged or going to exchange their phone for Galaxy S7 or the Galaxy S7 edge. Samsung says that the Galaxy Upgrade Program this will help the customers purchase the Galaxy S8 or Galaxy Note8 that will be released next year at up to 50% discount.
Under this Galaxy Upgrade Program, customers getting the Galaxy S7 or S7 edge under a 24-month contract will need to pay monthly fee for only 12-months until they exchange it for a Galaxy S8 or Note8 next year. If they wish to change to another phone before a year, they only need to pay up to those 12 months, said Samsung.
Samsung is also offering 50% discount on LCD repair costs and fast track service for after-sales for these customers. Samsung said that the program is aimed to 'lightening the burden' for those who swap their Note 7 device for the Galaxy S7 or S7 edge.
The new Galaxy Upgrade Program for its South Korean customers will end on November 30th, and the company will announce the start date of the program soon after consulting with the carriers. Those who have already exchanged their Note7 unit for the Galaxy S7 or S7 edge in Korea are also eligible for the offer.