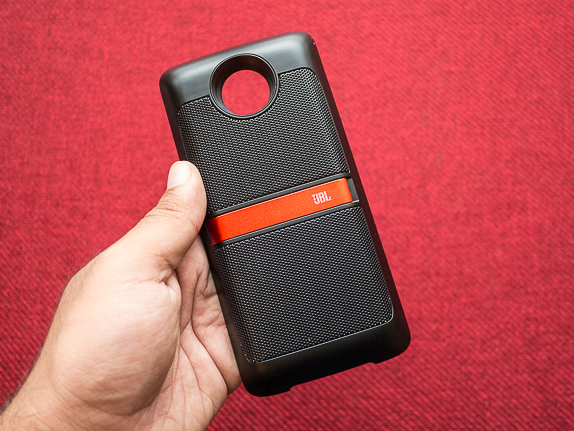 Lenovo launched the Moto Z and Moto Z Play smartphones in India along with several Mods, including JBL Soundboost speaker mod. We already brought you the first impressions from the launch and unboxed it recently, check out the video below.
Box Contents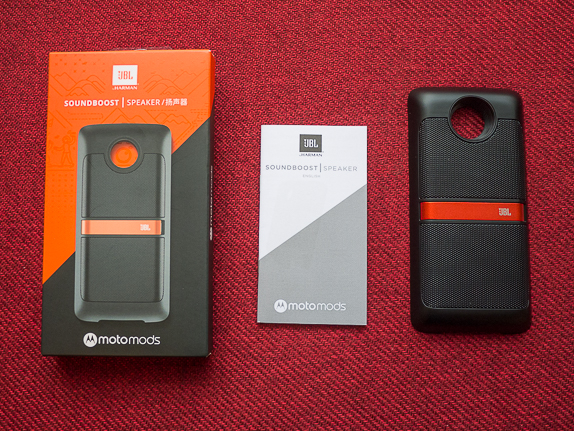 JBL SoundBoost Speaker Moto mod in black color
User manual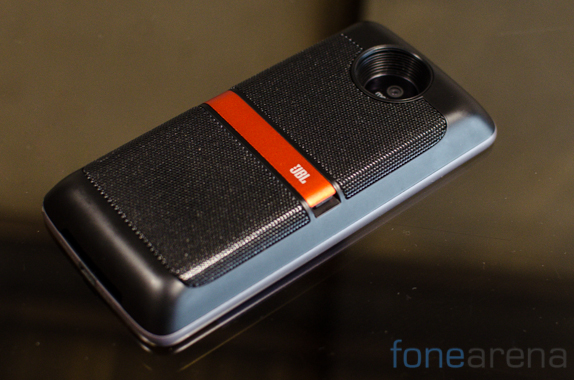 The JBL SoundBoost attaches to the back of the Moto Z or Z Play using the 16-pin connector, like any other Moto mod. It has dual 3W stereo speakers at 27mm diameter and has  frequency response of 200Hz – 20kHz. It can also be used as a speaker phone.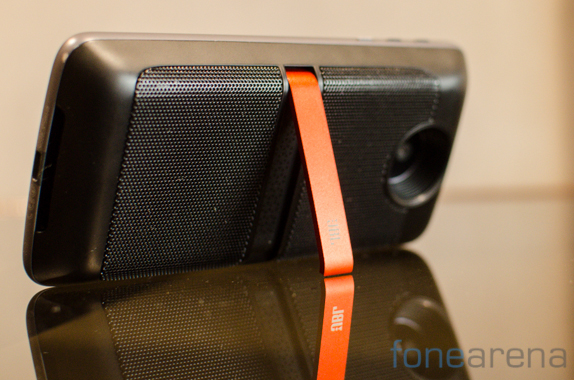 The connectivity is seamless and gets connected immediately. It also has a built-in kickstand. It measures 152 x 73 x 13mm and weighs 145 grams.
It promises up to 10 hours of battery life when it uses the phone's battery and also has a 1000mAh built-in battery for additional 1 hour battery life. It has USB Type-C port for charging.
The JBL SoundBoost Speaker Mod for the Moto Z and Moto Z Play is priced at Rs. 6,999, but you can get it for Rs. 5,999 when buying as a bundled with the phone from Amazon.in or Flipkart.