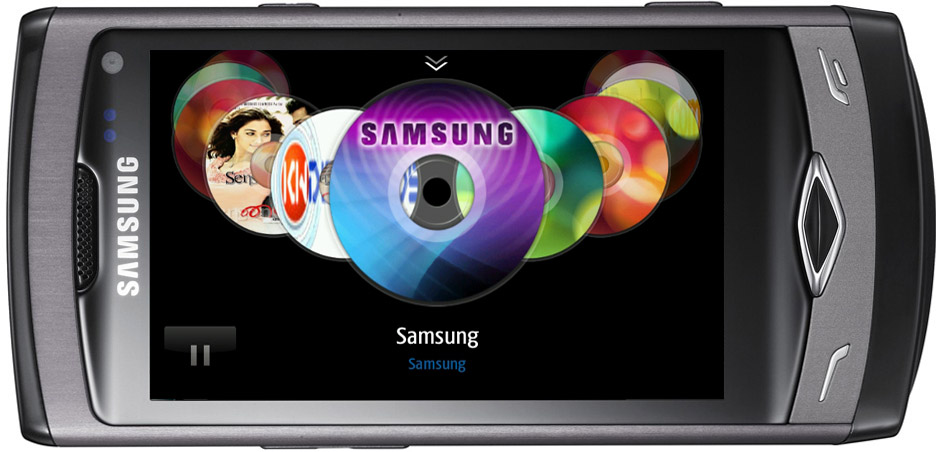 Samsung Wave is the Samsung's first phone with its own operating system called Bada. Now i am here to talk about its ubercool Music Player. Samsung have used Touch Wiz 3.0 in the Bada. The touch wiz 3.0 adds more eye candy to the Bada operating system. The music player of Samsung Wave is awesome when the display is rotated horizontally. The songs and albums are arranged in CD-like format.
Music Player and its Awesomeness :
The Music Player library is configurable for your needs. It shows All tracks, Playlists, Albums, Genres and Composers. We can configure this by editing it in Music player settings menu.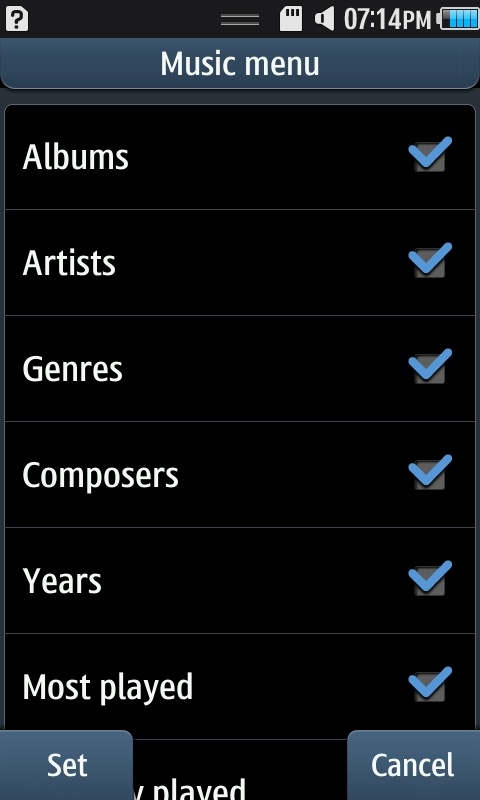 The Music Player supports three types of visualizations, no of inbuilt equalisers and sound effects.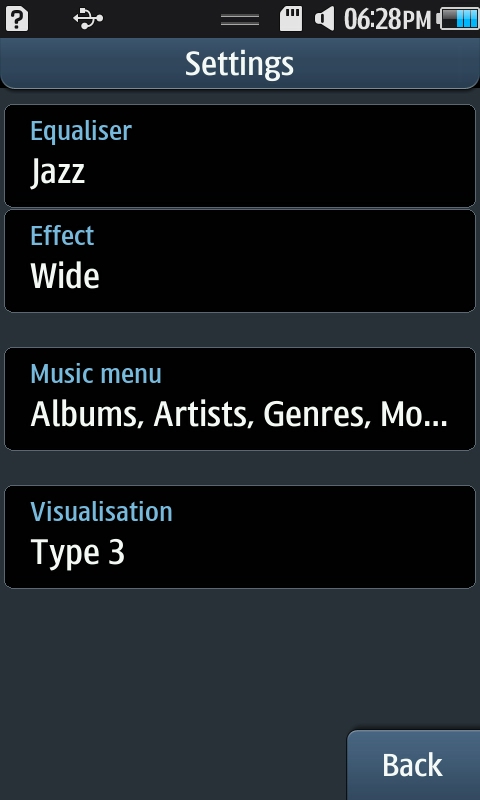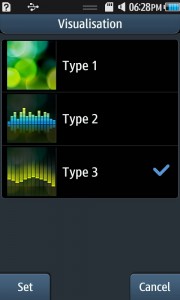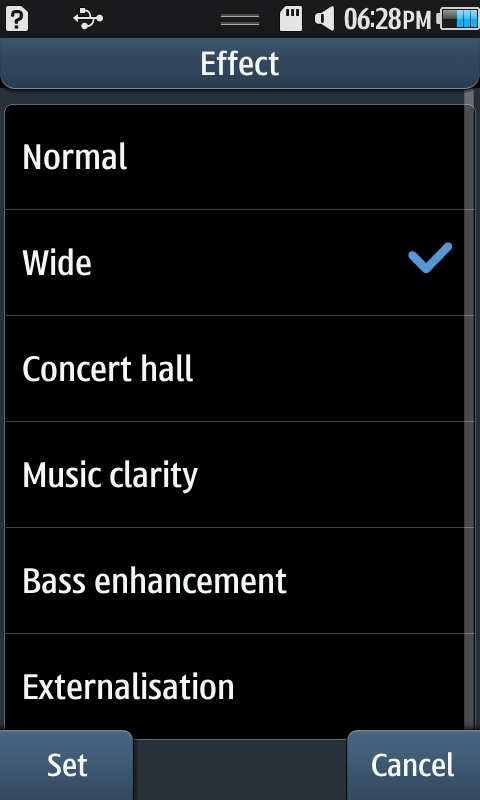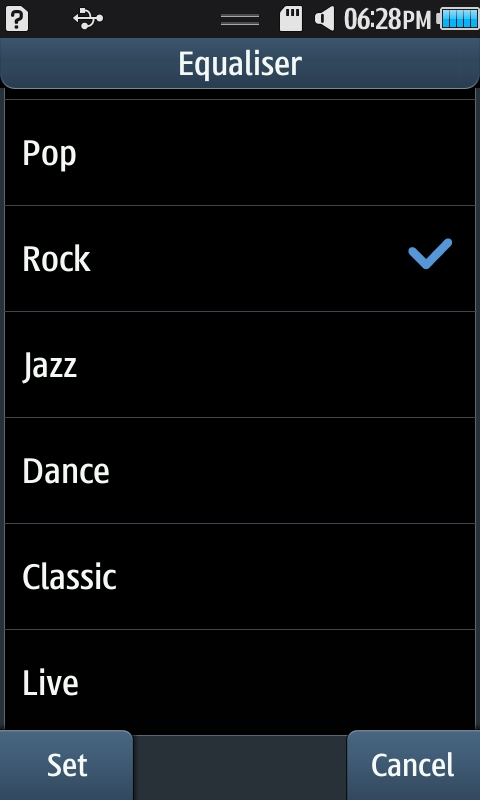 The Music Player interface is so nice it hides the playing bar and other things after a moment, and shows it back on user touch. The Samsung Wave support 5.1 channel audio output via headphones.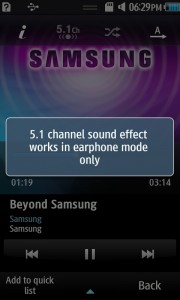 The 5.1 channel output is overall fine.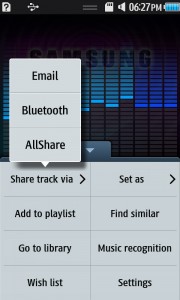 The music player also allows us to share the track via bluetooth, email and All Share.
The music player have a music recognition option which records the sound played in the surrounding and find the corresponding track for you.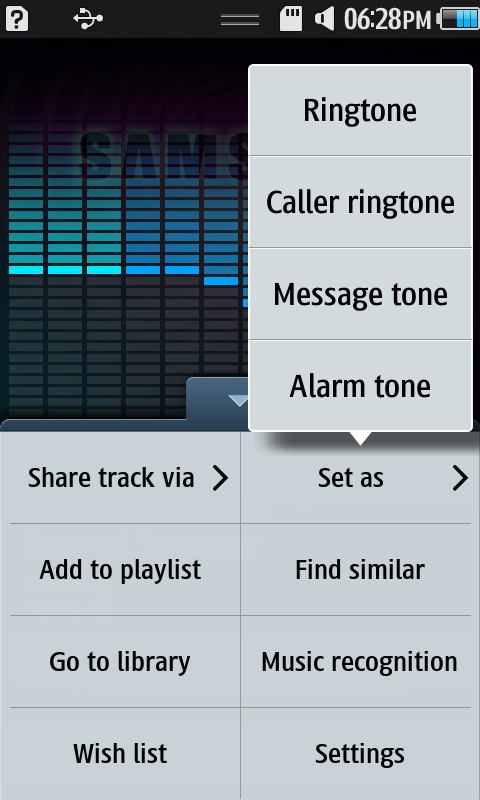 The music player also allows to set the current track as ringtone, caller tone, message tone and alarm tone.
Landscape Interfaces in Music Player:
The Music player offers two interfaces in Landscape mode. They are
1.CD Format Album Interface
2.Ring Format Album Interface
CD Format Album Interface: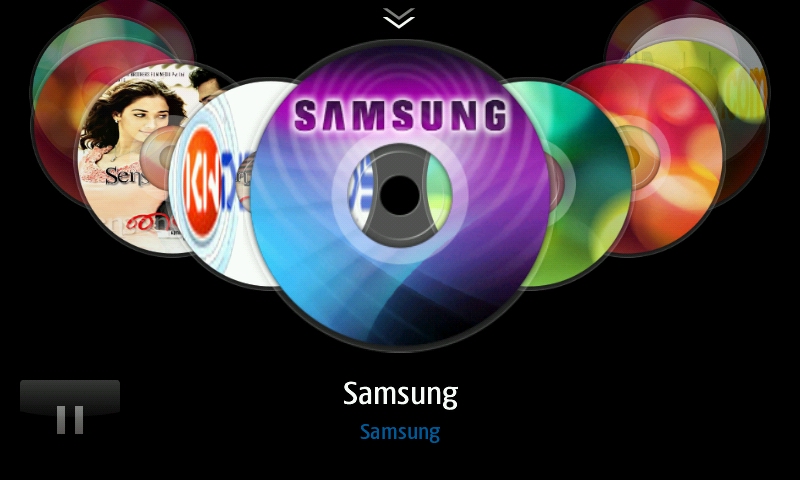 This interface is the basic interface which is displayed when the phone is rotated in landscape mode. The interface lists every album with its album cover. When the album cover is touched it will show the list of tracks available in the album.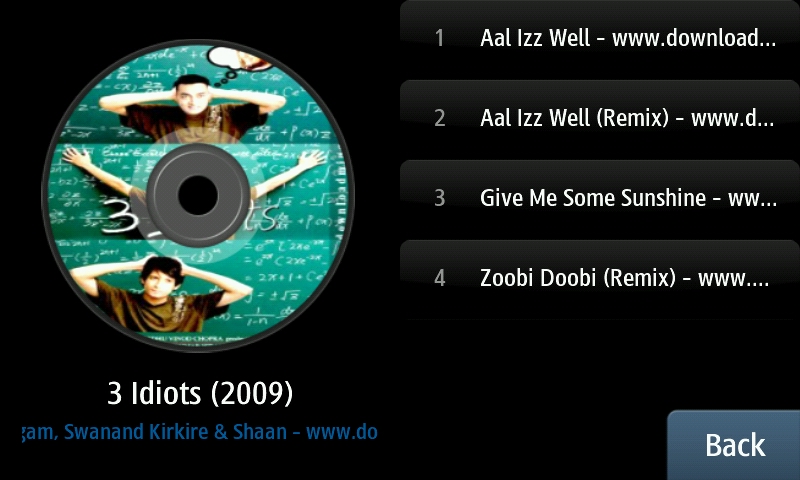 Ring Format Album Interface :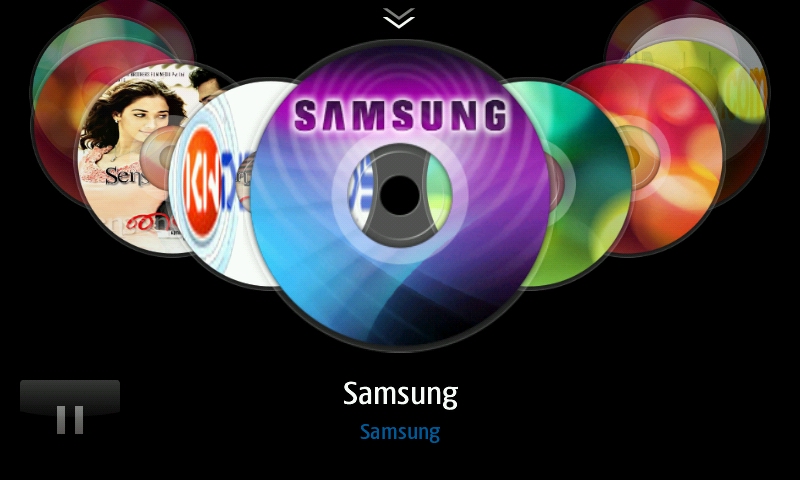 This interface is activated by clicking the arrow shown above the album cover. This interface displays the alphabet from which we can select desired album based on name.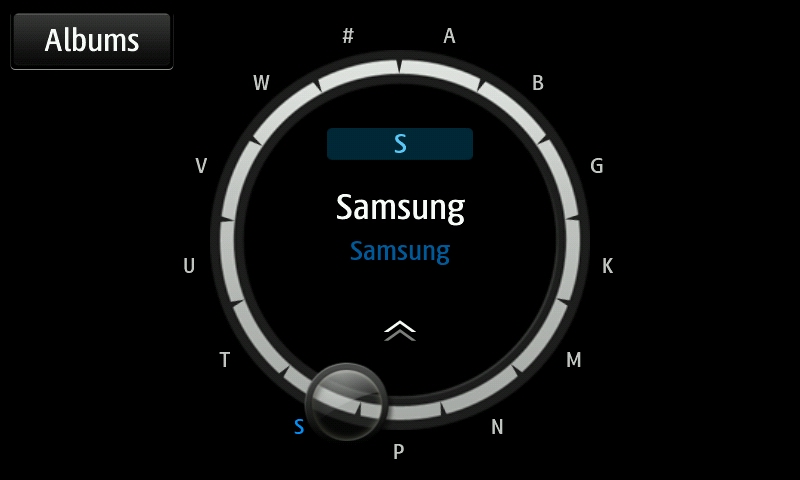 It also displays albums, artists, genres, all tracks and playlists too.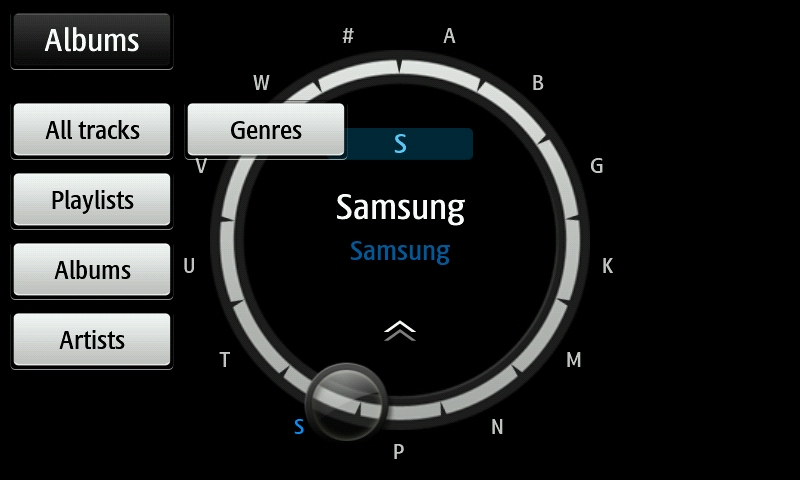 Ways of controlling the music player when minimized :
1.You can access the music player in any app by touching the top bar of the wave. It shows you the current track playing with media player controls.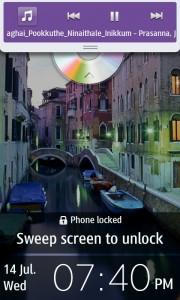 2. You can also control the music player even when the phone is locked. Press lock button and display of wave lights up then touch the CD structure in top of the screen it shows media player controls to change tracks etc…