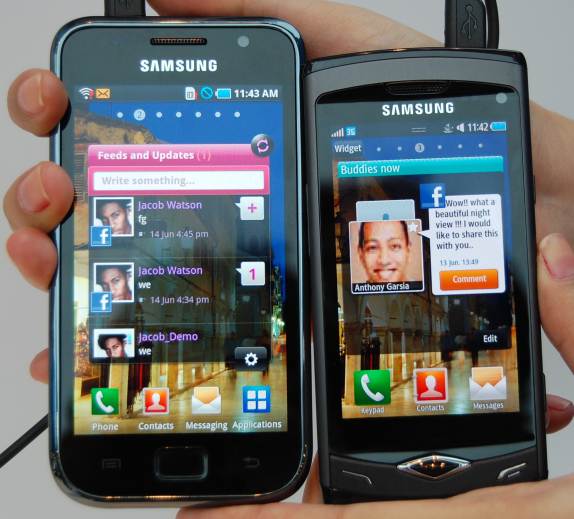 Samsung Wave is turning out to be another blockbuster for the Korean handset maker Samsung . The Bada OS powered Wave has sold more than 1 million units worldwide and it took only4 weeks.
We would argue that the Wave is not a smart phone as Samsung calls it. But the Wave has stunning looks , a great camera , a pretty simple UI and the best part is the aggressive pricing. Although the Wave is the not the best phone for apps it's a great feature phone. The success of the Wave can also be attributed to the massive advertising spend connected to it and timing of the rollout. Wave is being promoted heavily in Europe and Asia.
Are you using a Wave ? let us know what you love or hate about it !
We should be reviewing the handset soon.