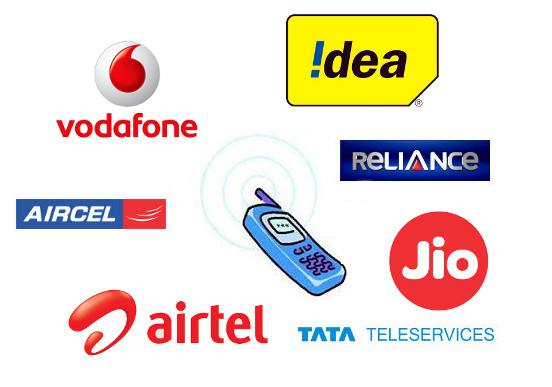 The Department of Telecom (DoT) has announced the winners in the spectrum auctions in various circles that ended after 5 days and 31 rounds. At the end of the auction government got bids worth Rs. 65,789 crore, less than their target. It had put 964.8 MHz of radio waves in the 700 MHz, 800 MHz, 1800 MHz, 2100 MHz, 2300 MHz and 2500 MHz bands.
Several operators bid for 2300 MHz of airwaves, but did not choose 700 MHz of airwaves due to high starting price.
Vodafone said to have spent Rs. 20,200 crore for acquing a total of 82.6 MHz FDD and 200 MHz TDD spectrum across 1800 MHz, 2100 MHz and 2500 MHz bands.
Tata Teleservices spent about Rs. 4,500 crore for acquiring spectrum in three circles, including Rs. 2,400 crore for purchasing 5 MHz spectrum in the 1800Mhz band in Mumbai.
Aircel spent an estimated Rs. 1,100 crore for bandwidth in this auction. Reliance Communications who will join with Aircel soon won spectrum in only one circle for a total bid of Rs. 65 crore.
Airtel secured 173.8 Mhz of airwaves in 1800MHz, 2100MHz and 2300MHz bands for Rs. 14,244 crore in the auction, securing spectrum requirements for the next 20 years. It now has 4G and 3G spectrum in all circles.
Bharti Airtel, MD and CEO (India and South Asia) Gopal Vittal, said:
Airtel now has a solid spectrum portfolio that will enable it to continue leading India's data revolution. We will continue to invest towards making world-class and affordable data services available to customers in every corner of the country.
Reliance Jio  acquired 269.2 MHz (UL+DL) across all 22 Service Areas for Rs. 13,672 crore. It renewed its expiring spectrum in 800 MHz band in Gujarat circle and purchased additional spectrum in the 800 MHz, 1800 MHz and 2300 MHz bands at 6.5% premium to reserve price.
"Through this acquisition, RJIL's total spectrum footprint has increased to 1,108 MHz (UL+DL) with an average life of over 16 years, further strengthening its leadership position in liberalized spectrum holdings," said the company.
Mukesh D Ambani, Chairman, Reliance Industries said:
We have expanded our spectrum footprint thereby significantly enhancing capacity of our all-IP data strong network and ensuring world class services for all Indians. Jio is committed to taking India to global digital leadership by bringing the power of data to all Indians.
Idea Cellular acquired 349.2 MHz of spectrum at Rs. 12,798 crores. It acquired additional 2×74.6 MHz spectrum in FDD technology on 1800 and 2100 bands, and 200 MHz of capacity spectrum in TDD technology on 2300 and 2500 bands. This will allow the company complete its mobile broadband footprint across all 22 licensed service areas in the country and also will equip the company with substantial capacity spectrum required for meeting data capacity needs.
Himanshu Kapania, Managing Director, Idea Cellular Limited, said:
While being prudent in its Spectrum acquisition with less than 1% premium paid over the DoT set reserve price, Idea in this Auction, procures the highest ever, additional 37 Wireless Broadband Carriers reaching capability to use an overall 64 high speed Broadband carriers across bands of 900, 1800, 2100, 2300 and 2500 MHz. We are pleased to share that now Idea is capable of deploying 3 to 7 broadband carriers in each of its 12 Leadership Markets gearing itself to substantially improve customer's Wireless Data experience and capture higher share of exponentially growing Mobile Data business.