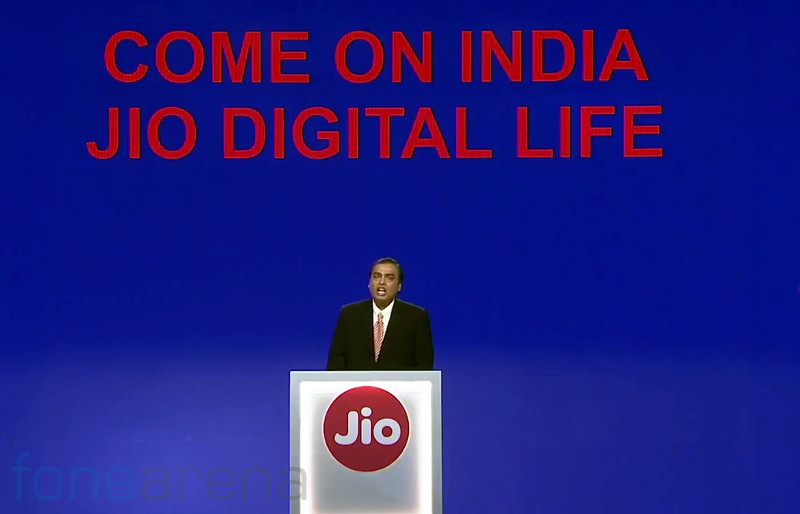 After testing the network for a few months, Mukesh Ambani, Chairman and Managing Director of the Reliance Industries at the company's AGM today announced that Jio will be available for all from September 5th. As a part of Jio welcome offer, all the users get free Data, Voice, Video and the full bouquet of Jio applications and content till December 31st 2016.
Jio is also offering Jio-Apps bouquet worth Rs. 15,000 free for all active Jio customers up to 31st December 2017.
Jio has also detailed its plans. All the plans will include free unlimited local and STD voice calls and roaming across India. Plans start at Rs. 149 and goes up to Rs. 4,999. There are also plans starting from Rs. 19 for occasional data user. Expert the base plan, other plans include unlimited 4G data at night, unlimited local and national SMS and  free WiFi through JioNet Hotspot. Jio is rolling out Wi-Fi hotspots across India. By the middle of next year, it plans to deploy nearly 1 million Wi-Fi
hotspots.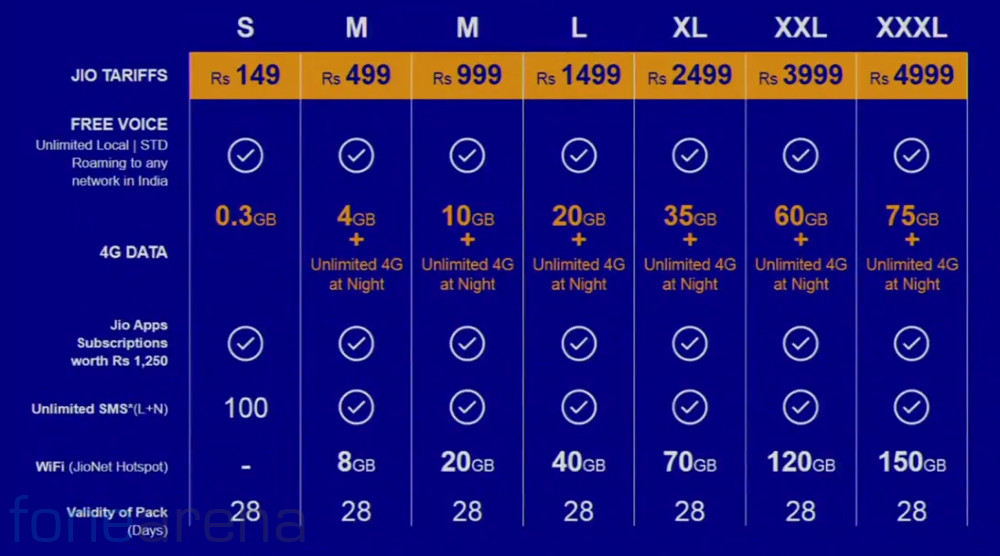 Effective data rate is only 5p/ MB or Rs 50/ GB, which is lowest in the world. As a part of students Discount Offer, Any student will be able to get 25% more data on Jio's main tariffs.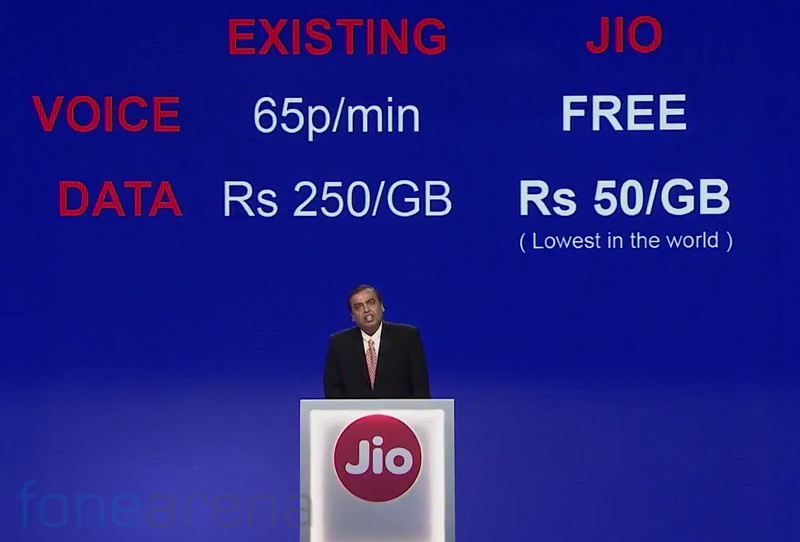 Jio's 4G network covers 18,000 cities and towns, and over 2 lakh villages. By March 2017 it will cover 90% of India's population. It will also remove Blackout Days and offer transparent bills.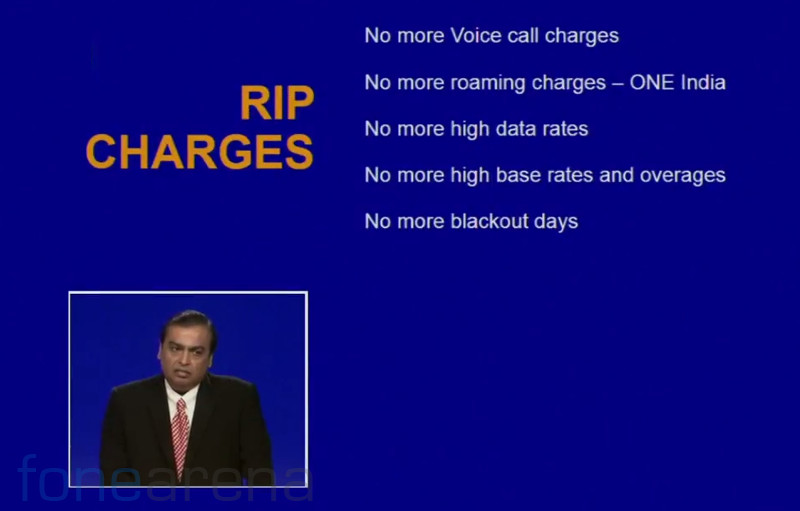 The company's chairman also said that it would offer LYF devices starting at Rs. 2999 and the JioFi hotspot will be available for Rs. 1999. at the launch Mukesh Ambani said that Jio will partner with all segments of enterprises and offer them competitive and unique customized solutions.
Jio sign-up will be made 100% digital using an Aadhaar based eKYC process. This is rolling out starting with Mumbai and Delhi and will be expanded to top 8 cities of India where there is more demand. Over the next 4 to 6 weeks it will expand to all stores across India. This will allow customers carrying an Aadhaar card walk into a Jio store and get a
working connection within 15 minutes.