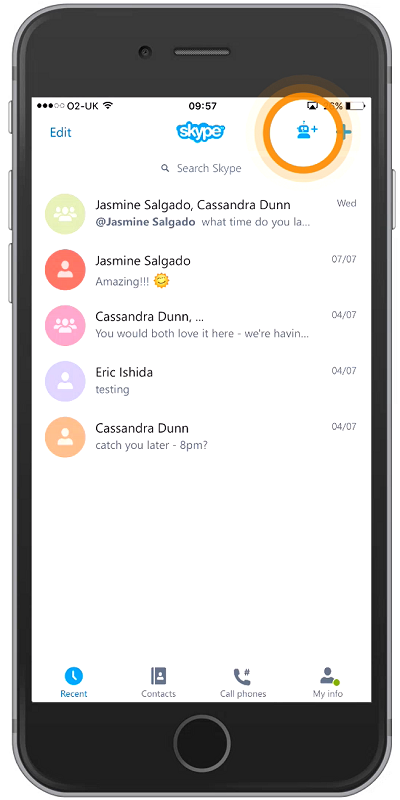 Skype for iOS has received a new update that makes it easier to search chatbots and improve notifications. The latest update bumps the app to version 6.20.
Firstly, Skype iPhone and iPad now gets a separate bot icon to the "Recents" header that enables easier bot discovery. Tapping the icon opens the list of Skype Bots and you can start chatting right away. You can even favorite a bot by simply tapping on the name of the bot and tapping "Add to favorites." These favourite bots will be present at the top of your Skype contact list. 
Next up, the update also gets improved notification reliability. Now muted conversations will no longer appear in your unread message count. Skype says it has updated the voice messaging experience after listening to user feedback.
Skype had introduced bots in March this year that lets you perform daily tasks like ordering a pizza or booking a hotel.