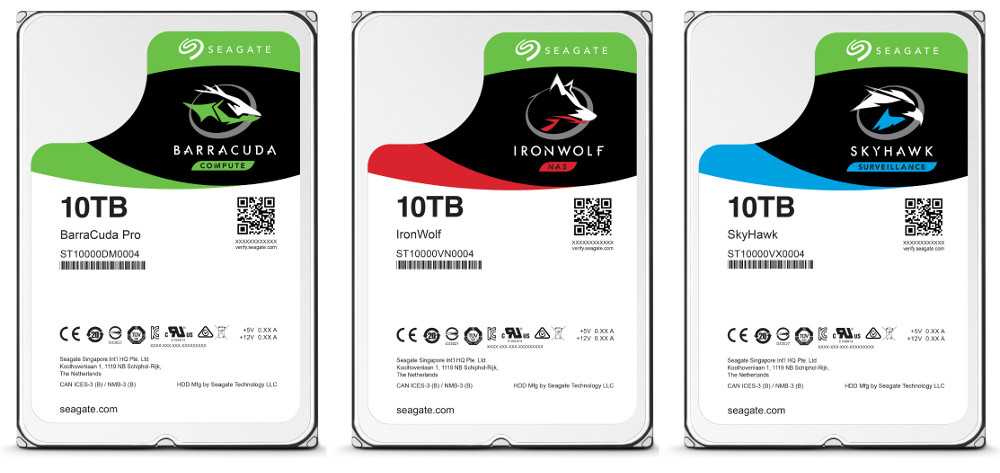 Seagate Technology, popular for its storage solutions has introduced Guardian Series of 10TB internal hard drives that includes BarraCuda Pro desktop drive, IronWolf for NAS applications and SkyHawk for surveillance.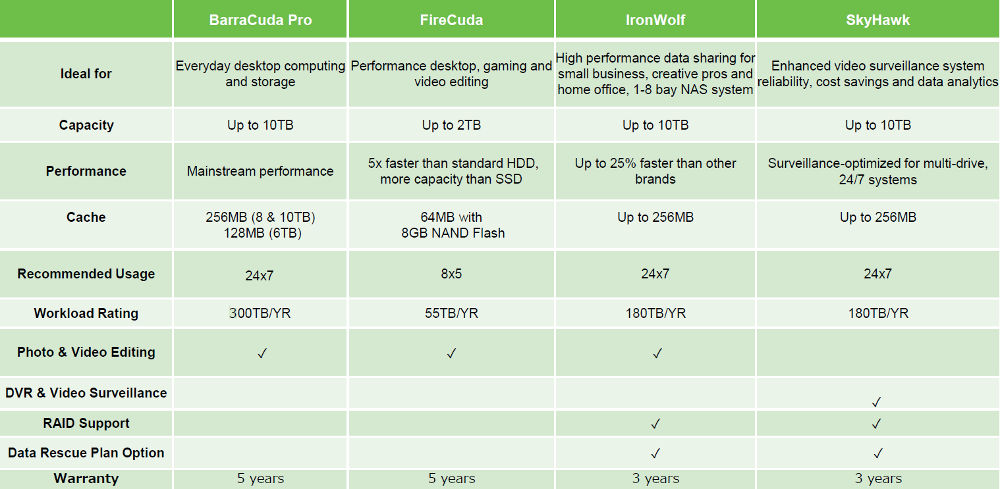 These include multi-tier caching technology (MTC Technology), an intelligent caching architecture for maximized performance; AgileArray, designed to optimize drive performance through error recovery control, dual-plane balancing, and power management; and ImagePerfect for surveillance, supporting more high resolution cameras than any other industry drive.
There is also  FireCuda SSHD (SSD + HDD hybrid) that combines flash with the latest hard drive technology for both 2.5 inch and 3.5 inch drives. The FireCuda drives ignite both fantastic capacity (up to 2TB) and performance solutions (up to 5 times faster than its HDD counterpart) for gaming and creative applications.
The Seagate BarraCuda Pro 10TB drive comes at an MSRP of $535 (Rs. 35,940 approx.) and is backed by a 5-year warranty. The Seagate IronWolf and Seagate SkyHawk 10TB drives come at MSRPs of $470 (Rs. 31,580 approx.) and $460 (Rs. 30,900 approx.), respectively and are back by 3-year warranty.