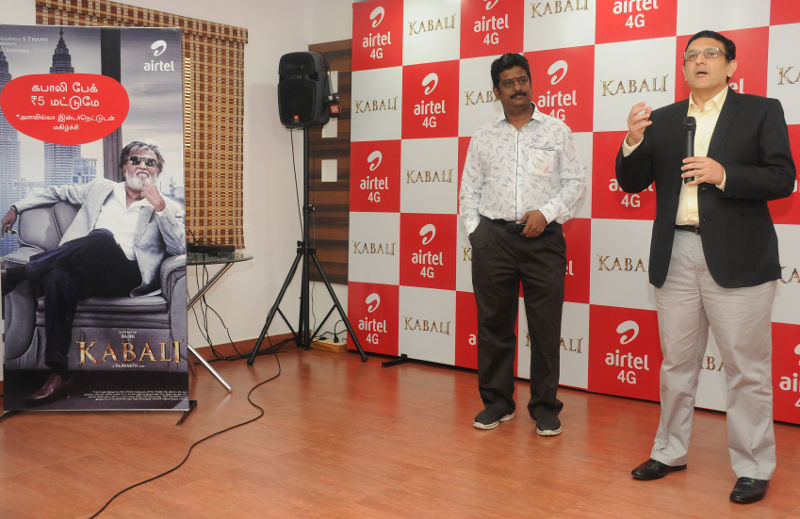 Airtel has Kabali exclusive products and services in Chennai and Tamil Nadu circle, a week before the release of the most expected movie. These include special Kabali recharge packs with unlimited 2G internet, Kabali Hello Tunes and new Kabali branded SIM packs.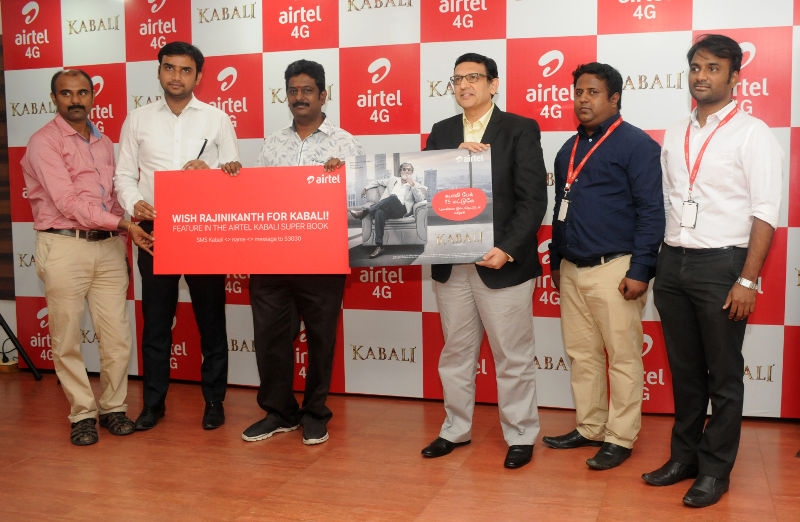 Airtel users can also wish the superstar directly via, Airtel exclusive SMS channel. "Messages received from customers (names included) will be compiled into a coffee table book and presented to the superstar himself, as a memorabilia," said the company.
Kabali Recharge Pack: Enjoy unlimited 2G internet for an hour for as low as Rs. 5 along with two exclusive Kabali images
New Kabali SUK (New SIM Pack): Special Kabali SIM packs with elite Kabali branding
Wish Rajini for Kabali: An SMS channel through which Airtel customers can wish Rajinikanth for Kabali by simply sending SMS with Kabali <Space> Name <Space> Message to 53030.
Kabali Special Hello Tunes: Dial 578785 to download Kabali Special Hello Tunes
Airtel will also roll out a 3D Holographic Airtel Kabali Van that will go around in Tamil Nadu running movie teaser and exclusive bytes from the cast as well.
Commenting on the partership, George Mathen, Hub CEO – Kerala & Tamil Nadu, Bharti Airtel said:
We are happy to announce our association with Kabali, the most anticipated movie of the year. With our new Kabali exclusive products and services, we look forward to delivering an exciting and up close experience for all the Rajini fans across Tamil Nadu.