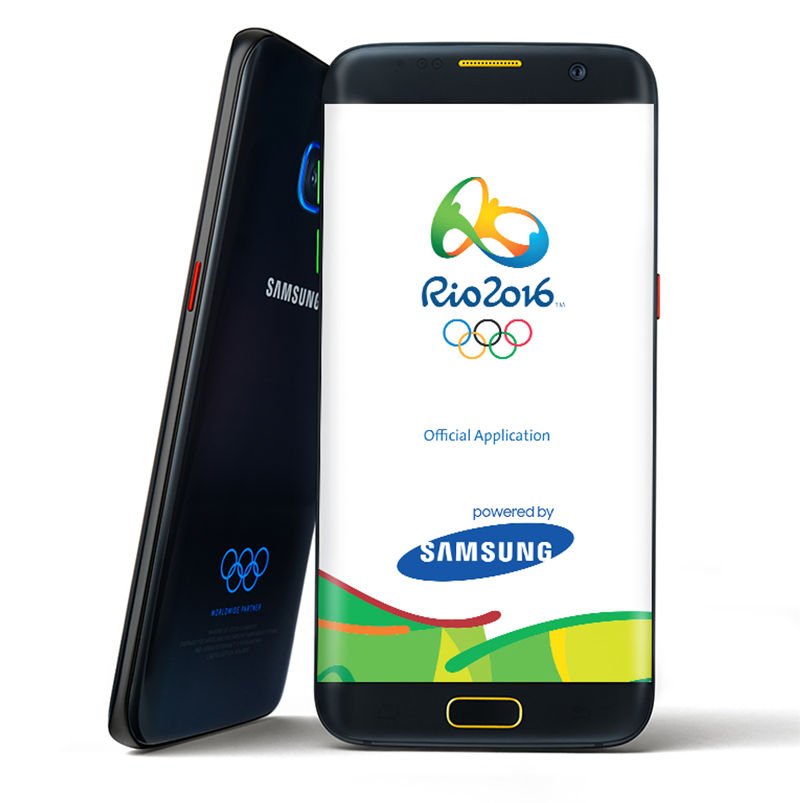 Samsung has introduced Galaxy S7 edge Olympic Games Limited Edition, just in time for the Rio 2016 Olympic Games, as it had promised. Samsung is the Worldwide Olympic Partner in the Wireless Communications Equipment category for the Olympics and will deliver 12,500 Galaxy S7 edge Olympic Games Limited Edition and Gear IconX to all Rio 2016 Olympians.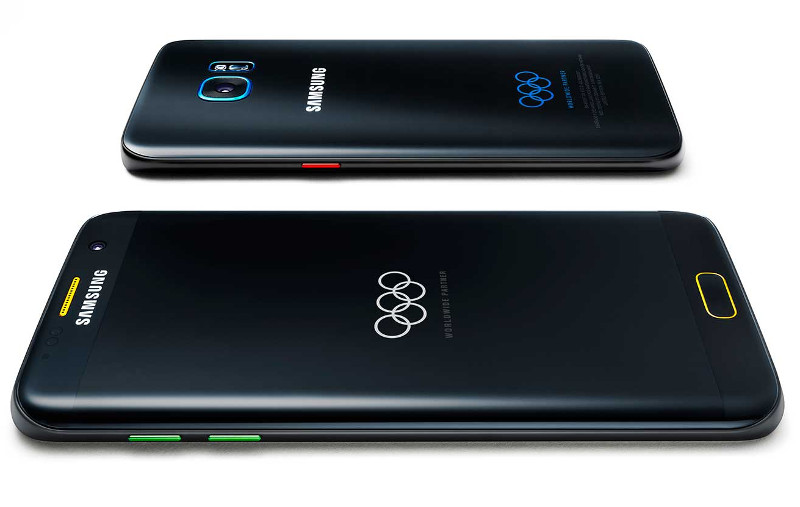 The Rio 2016-inspired Galaxy S7 edge has Olympic Games design with custom colorway pattern including the five official colors of the Olympic Rings on the back.
"The colors of the Olympic Rings will also be prominent in the phone's user interface in the home and lock screens as well as the message, dial and contact screens and notification bar," said the company. It also comes pre-loaded with Rio 2016 Olympic Games themed wallpapers.
2016 Samsung Galaxy S7 edge Olympic Games Limited Edition smartphones will be available in Brazil, United States, China, Germany and Korea starting from July 18th.
Samsung has also opened three Galaxy Studios in the Olympic Park and several studios throughout Rio, Sao Paulo, and local cities in Brazil that will let fans enjoy variety of activities, including enhanced virtual reality experiences of various Olympic sports. It has also created Rio 2016 app for Android, iOS and Windows Phone devices in collaboration with the Rio 2016 Organizing Committee that offers all the details about the games.