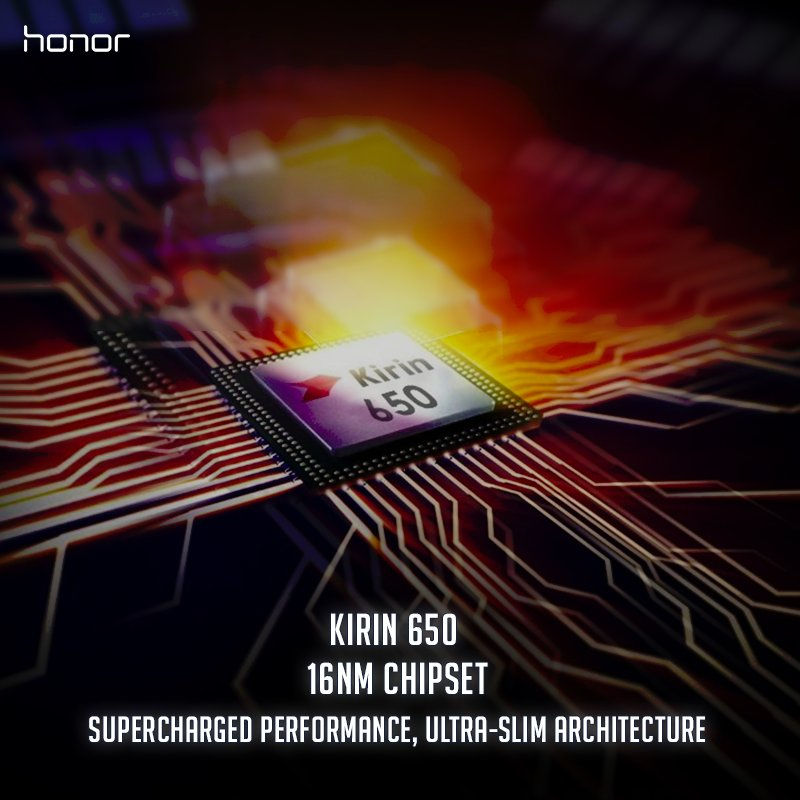 Things are never black and white in terms of technology. What may seem obvious to the average consumer might very well be a misunderstanding and that is why it is really important to examine processors in detail and see how they stack up against each other.
A vast majority of the general public believe that more the number of cores on a processor the better the performance. Similarly, there is also a common misconception that a higher clock speed also guarantees better performance.
While these two factors surely do play a role in deciding the quality and performance of a processor, it isn't the only factor that decides it. Other factors such as the manufacturing process and the CPU configuration play a role in deciding the performance figures.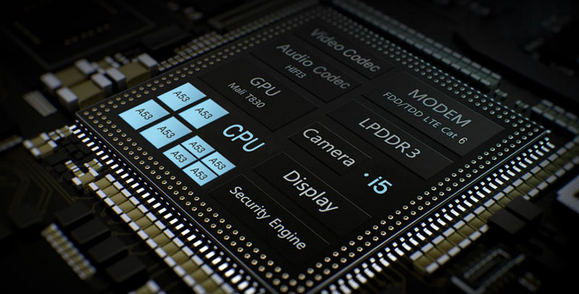 This year around, Snapdragon processors in the mid-range smartphones are either the Snapdragon 650 or the Snapdragon 652, both of which are based on a 28nm manufacturing process. In comparison, Honor's Kirin 650 processor uses a newer and more advanced 14nm FinFET plus manufacturing process. We've already spoken a lot about the various advantages of the newer 16nm process. It offers a great improvement in terms of performance while at the same time being more efficient. The Kirin 650 consumes around 70% less power compared to conventional 28nm chipsets and offers upto 60% better performance too compared to the Kirin 620 chipset.
The Snapdragon 650/652 has a big.LITTLE CPU configuration consisting of 4 A53 cores clocked in at 1.4GHz and 4 A72 cores clocked in at 1.8GHz. The Kirin 650 utilises 2 sets of A53 cores but are clocked in at a higher clock speed of 1.7GHz and 2GHz. As a result, the power efficiency is much higher on the Kirin 650. There is also an i5 co-processor which is a really low power consuming unit that assists the main processor by helping it perform certain complex calculations and operate in a low power always sensing mode.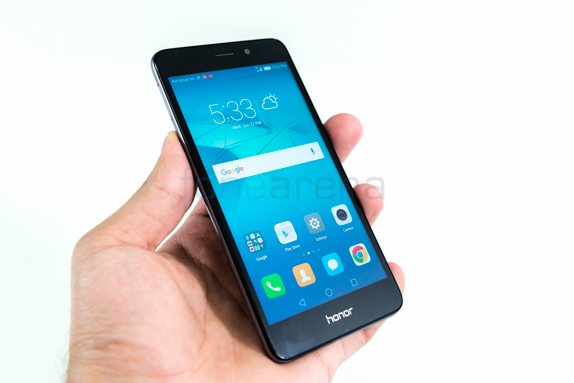 The Snapdragon 650/652 comes with an Adreno 510 GPU clocked in at 550MHz while the Kirin 650 has a faster Mali T830 MP2 GPU clocked in at 600MHz. The new Mali T830 MP2 GPU offers a 100% increase in terms of performance compared to its predecessor, the Kirin 620.
There is support for dual-channel LPDDR3 RAM and an eMMC 5.1 flash based storage that allows for much faster data read and write speeds. It goes a long way in assisting the processor performs tasks faster and more efficiently.
The new Kirin 650 chipset has an ISP that provides dedicated hardware-level graphics processing that ensures better quality photos that creates more dynamic and natural looking images as well as a dedicated DSP that handles post-processing of images and videos captured . The Kirin 650 also supports hybrid focus technology and can smartly choose between various scene modes intelligently.
We've spent quite a bit of time already with the Honor 5C which fortunately packs the latest Kirin 650 processor and so far we are really liking it. The processor offers a really fast and fluid User Experience while being really efficient too as was shown in our battery test results. The Honor 5C managed to get a much better battery life of 16 hours and 48 minutes in our tests.
Stay tuned to our review of the Honor 5C as to know just how good the Kirin 650 processor is in a real life usage scenario.