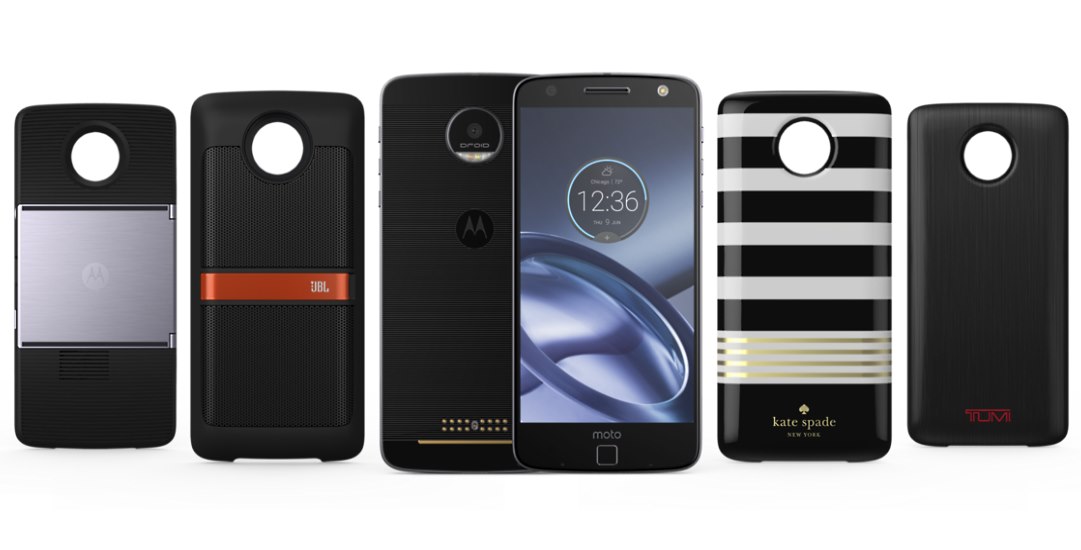 When Lenovo took the stage to announce new Moto flagship smartphones at Tech World 2016 last week, it also announced futuristic modular accessories 'Moto Mods' alongside, but didn't reveal the pricing.
All this while we were also wondering about the price point at which these accessories will be made available, although we didn't expect these to be cheap. Now thanks to the listing on the My Verizon app, we now know that Moto Mods will carry a hefty price tag which can be as high as $299 (approximately Rs. 20,000).
According to My Verizon app listing (spotted by a Reddit user), the Moto Insta-Share Projector will be priced at $299, whereas the JBL SoundBoost will be priced at $79.99, the Moto Power Pack will be for $89.99 and $99.99 Wireless Charging Power Pack, and the Kate Spade shell will go for $79.
The Moto Mods modular accessories are not the first of its kind. We have seen LG recently launched similar add-on's with the LG G5 and even Lenovo had a similar snap-on battery pack accessory for the Vibe X2 two years back.
Moto Mods for the Moto Z and Moto Z Force are like snap-on accessories that get attached to 12 "magical-pins" located at the bottom back of the smartphone.
The Moto Insta-Share Projector can turn your phone into a 70-inch projector, which can project at your wall or ceiling with 90 degree projection angle. The JBL SoundBoost and Power Pack as the name suggests can boost audio (3W speakers) and increase up to 22 hours of battery (2,200 mAh), respectively.