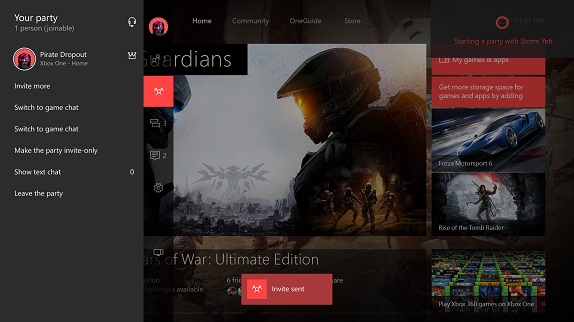 Microsoft has announced that it is bringing an array of updates and improvements to Xbox One. Most importantly, the company is bringing its digital voice assistant Cortana to Xbox One.
Cortana voice commands on Xbox One will work with both headsets and Kinect. Cortana will let you find new games, see what your friends are up to and accomplish common tasks. You can turn on the console by simply saying "Hey Cortana, Xbox On". Older Xbox commands will still work but you will first need to activate the app by giving the "Hey Cortana" command. Cortana is coming to preview in the U.S., U.K., France, Italy, Germany and Spain first, and gamers can expect a familiar Cortana experience found on other Windows 10 devices.
The update includes other features, like a Facebook friend finder, better Windows 10 integration and so on. Microsoft said that it will continue to build Cortana features over time. The update will begin to roll out this week and will be released to a limited Xbox Preview audience for Xbox One. Meanwhile in the coming weeks the update be released to the Xbox app (beta) on Windows 10.