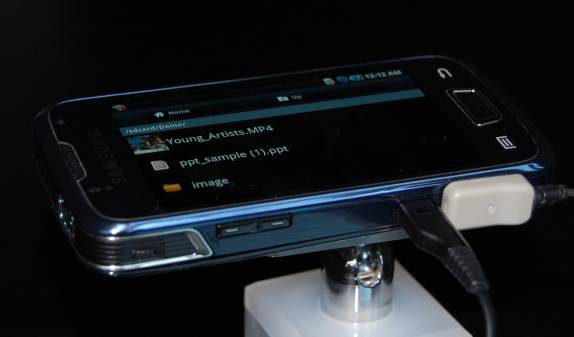 We have already seen the Samsung Beam codenamed Halo which was the first Projector phone running on Android. Now looks like Samsung has added a new model called Galaxy Beam. While we figure out the difference between the two Beams , watch a Video of projector in action. 
httpv://www.youtube.com/watch?v=Q7uCi_cT9IU
You can project not only movies but also documents and images  – Pretty cool ? Do you really need a projector on your phone ?