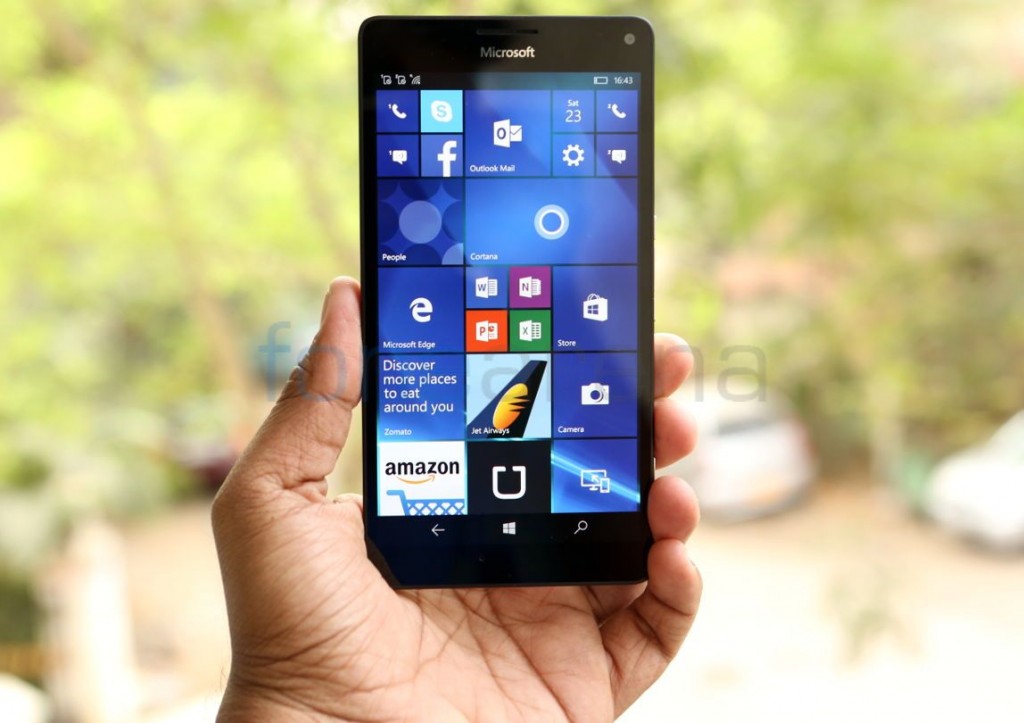 Microsoft Corporation today announced that it plans to cut 1,850 jobs to streamline the company's smartphone hardware business. Last year it cut 7,800 jobs from its phone division to refocus its phone efforts, after 18,000 layoffs the previous year that affected the workforce adopted via Nokia. The company recently announced that it will sell its feature phone business to FIH Mobile, a subsidiary of Hon Hai/Foxconn Technology Group and and HMD Global for $350 million.
Among the 1,850 job cuts, 1,350 are from Microsoft Mobile division in Finland and up to 500 are from the global smartphone division.  "Employees working for Microsoft Oy, a separate Microsoft sales subsidiary based in Espoo, are not in scope for the planned reductions" said the company.

As the result of the layoffs, it will record an impairment and restructuring charge of approximately $950 million, of which approximately $200 million will be used for severance payments. The job cuts are expected to be substantially complete by the end of the calendar year and fully completed by July 2017, the end of the company's next fiscal year.

Terry Myerson, Windows and Devices unit head said "We will continue to update and support our current Lumia and OEM partner phones, and develop great new devices". He also said "we're scaling back, but we're not out". All these point to Microsoft Surface Phone that is expected to come in three variants in 2017.

Regarding the latest job cuts and regarding the smartphone hardware business,  Satya Nadella, CEO of Microsoft, said:
We are focusing our phone efforts where we have differentiation — with enterprises that value security, manageability and our Continuum capability, and consumers who value the same. We will continue to innovate across devices and on our cloud services across all mobile platforms.
Terry Myerson, Windows and Devices unit head, Microsoft, in an e-mail to Microsoft staffs, said:
Last week we announced the sale of our feature phone business. Today I want to share that we are taking the additional step of streamlining our smartphone hardware business, and we anticipate this will impact up to 1,850 jobs worldwide, up to 1,350 of which are in Finland. These changes are incredibly difficult because of the impact on good people who have contributed greatly to Microsoft. Speaking on behalf of Satya and the entire Senior Leadership Team, we are committed to help each individual impacted with our support, resources, and respect.

For context, Windows 10 recently crossed 300 million monthly active devices, our Surface and Xbox customer satisfaction is at record levels, and HoloLens enthusiasts are developing incredible new experiences. Yet our phone success has been limited to companies valuing our commitment to security, manageability, and Continuum, and with consumers who value the same. Thus, we need to be more focused in our phone hardware efforts….

…..At the same time, our Windows strategy remains unchanged. At the same time, our company will be pragmatic and embrace other mobile platforms with our productivity services, device management services, and development tools — regardless of a person's phone choice, we want everyone to be able to experience what Microsoft has to offer them.

With that all said… I used the words "be more focused" above. This in fact describes what we are doing (we're scaling back, but we're not out!), but at the same time I don't love it because it lacks the emotional impact of this decision. When I look back on our journey in mobility, we've done hard work and had great ideas, but have not always had the alignment needed across the company to make an impact.