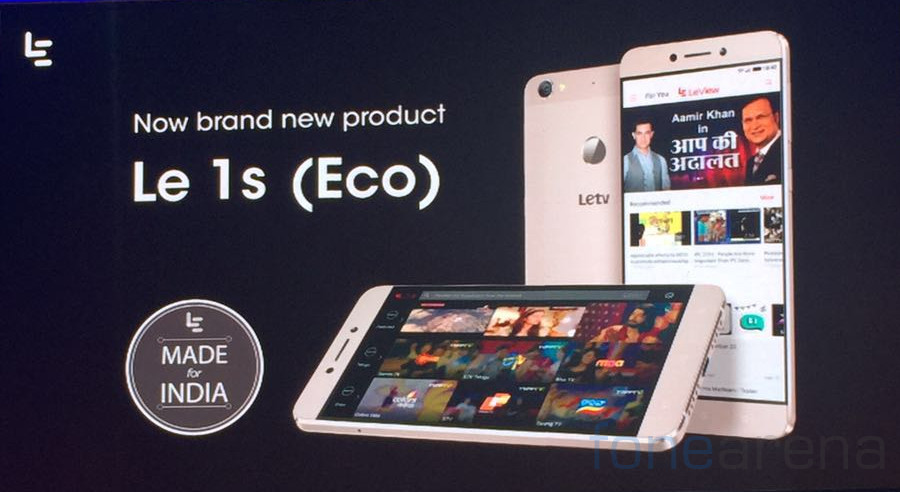 LeEco today introduced the Le 1s Eco, the company's new 'Made for India' smartphone at an event in Mumbai. It is the same Le 1s that was launched in the country earlier this year, but this comes with 10 Indian languages – Kannada, Tamil, Marathi, Assamese, Bengali, Malayalam, Telugu, Gujarati, Punjabi and Odia. It also includes entertainment package powered by Eros Now, YuppTV and Hungama. It is powered by an under-clocked 1.8GHz Helio X10 SoC.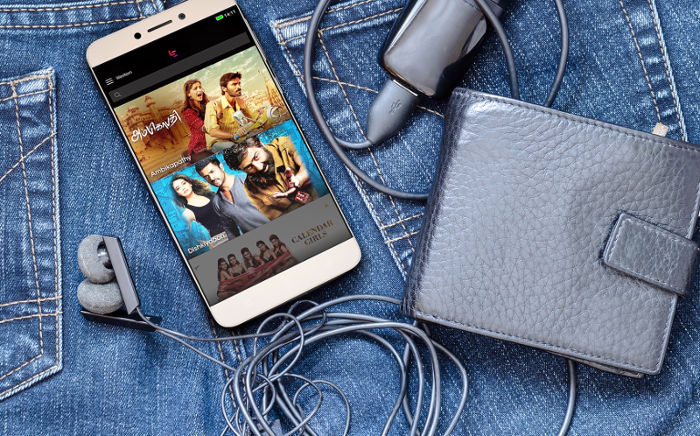 At the event LeEco announced that it has sold over 4 lakh units of smartphones in 89 days. LeEco also launched its ecosystem-based membership program at the event, which includes content, experience and service.This includes exclusive Live and Le Vidi in partnership with Eros Now and YuppTV.  Live and Le Vidi will be available to all LeEco smartphone user through OTA (Over the Air) upgrade within May and the Le Music and LeEco Drive will be available in Q3.
Live: 100+ Live channels powered by YuppTV across Hindi, English, Tamil, Telugu, Kannada, Gujarati, Punjabi, Bengali, Bhojpuri, Malayalam, Marathi and Odia languages.
Le Vidi:  2000+ Indian movies now powered by Eros Now across Hindi, Tamil, Telugu, Punjabi, Marathi, Gujarati, Kannada, Malayalam, Bengali and English.
LeEco Music: 3.5 million + tracks from 25 Indian languages powered by Hungama Music
Live Concerts: 50 live online concerts from around the world, streaming directly to LeEco members with Superphones.
LeEco Drive (app and web): 5TB of cloud storage for backup, albums and more
Exclusive discount and redeem coupon on Le Mall
After Sale Services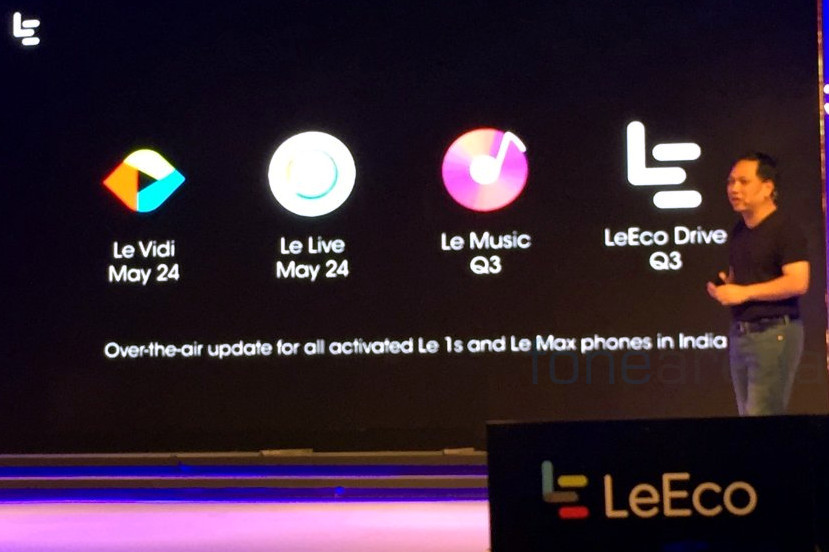 The LeEco Supertainment package that includes Le 1s Eco smartphone and one-year membership are priced at Rs 10,899. The package will be available at an offer  price of Rs 9,999 in the first flash sale on Flipkart at 2PM on May 12th.  1 lakh units of smartphone will be available during the first sale and registration for the sale will begin today from 2PM.
LeEco membership for other LeEco smartphone users cost Rs. 490 a month or Rs. 4900 a year, and any person who buys a year content membership will get a hardware price deduction of Rs 4,000.
Commenting on the launch, William Lee, Content VP of LeEco, APAC, said:
Today we launched our innovative LeEco membership program with partnerships with Eros Now, Hungama and YuppTV. LeEco is the sole company that delivers a membership program which integrates terminals, clouds and applications in India. Indian Superfans can enjoy more than 2,000 movie titles through Le Vidi, over 100 TV channels via Le Live, and 2.5 million music tracks under LeEco membership.
Atul Jain, COO, Smart Electronics Business, LeEco India, said:
To cope with LeEco membership program, we introduce a special 'Made for India' Superphone, Le 1s Eco, the first of its kind of integrating a content ecosystem. Le 1s Eco will redefine entertainment in the country. With this Blockbuster Superphone, we live up to our promise of offering the best value, breakthrough technology and great features at a disruptive price.