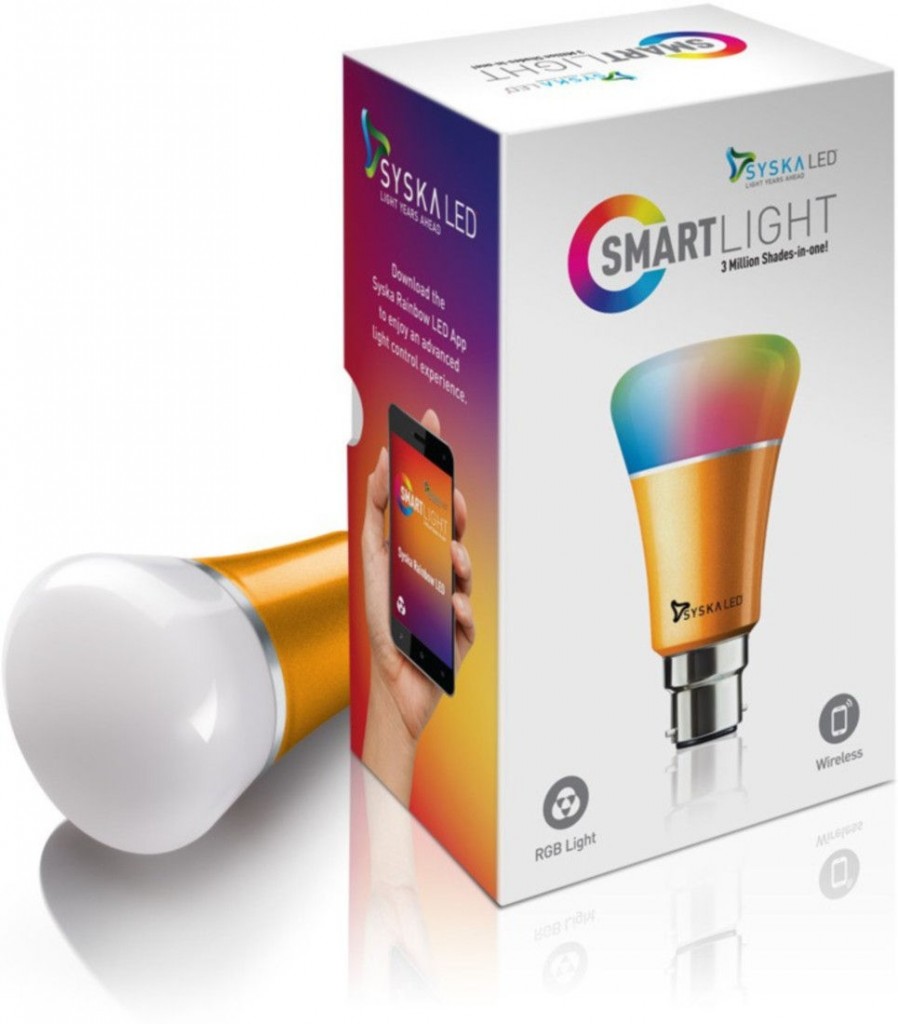 Syska India, popular for its LED Lighting has launched Rainbow LED Bulb, which is a smart bulb that can be controlled wirelessly over Bluetooth. You can choose up to 3 million colors using the Android or iOS app. You can also color pick from Camera or photo, which will be sensed as per the visual perception of the snapshot and also set timer. It is a 7W bulb which provides 480 Lumens brightness and promises a lifespan of 25000 hours.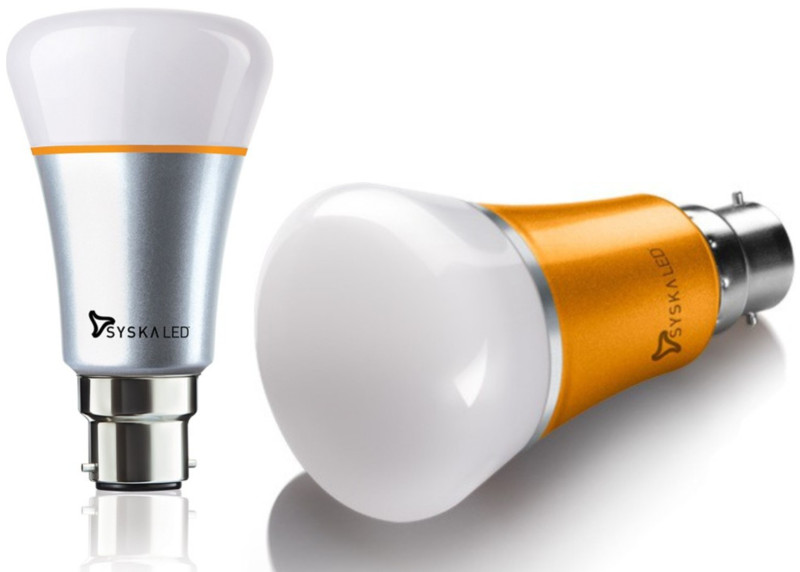 Highlights of Syska Smartlight

Paint a Rainbow at your Home: To get your home glowing in all colors of rainbow, Syska LED Bulb is programmed with the variety of tones including Golden, Silver and White amidst the colour palette of over 3 million, all fully dimmable all at your fingertips.

App Controlled Wireless Lighting: Being Bluetooth enabled, Take full control of your lights, with the Free user friendly 'Syska Rainbow LED App'. Featuring a clean intuitive interface on your smartphone – either individually, one bulb at a time, or if you have multiple, you can program entire rooms or zones with specific types of lighting – program different areas of your homes to suit your tastes.
Scheduled Lighting: Set timer events to turn your bulbs on and off throughout the day, with different colors defined for each event. Wake up in the morning to your favorite color, and then return home to a bright, well-lit home. The app shall also enable alarm clock and stimulate the sun rising and circadian rhythm letting the light urge you to sleep, wake you up and enjoy a healthy lifestyle.
Sync Music with Light: The app syncs Music with Light along with its 'Shake & Dance feature' – Slide the phone in your pocket and the bulb light brightness will change according to the movement of the user while dancing!
Multi-functional App: Making the most of it, the app supports the Heartbeat measurement which will same be displayed in the form of bulb light. It also upkeeps several Interactive Games for the users namely Pinch Bomb, Roar etc.
The Syska Smartlight Rainbow LED bulb comes in Gold, Silver and White colors, is priced at Rs. 1,999 and is available from leading retail stores and several e-commerce portals, including Flipkart and official Syska online store.