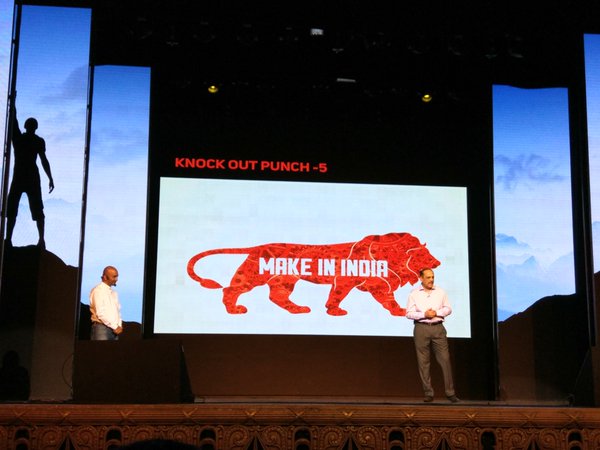 Micromax today inaugurated its newest manufacturing facility in Telangana. It will have the capacity to manufacture one million mobile phones per month.
The plant was inaugurated by K T Rama Rao, Hon'ble Minister for IT and Sri P Mahendra Reddy, Minister for Transport. Micromax has already invested over 100 crores in the project in the first phase. Along with local manufacturing, the facility currently employs 700 people and will increase the number to 1000 employees in the next two months, boosting employment opportunities in the State. It also has a provision for expansion and a provision to manufacture LED TV and other electronic equipment in the future.
Just yesterday, Micromax launched 15 smartphones and revamped its brand. The homegrown smartphone maker unveiled a new logo and announced its plans to beef up local production. The company already has facility in Rudrapur and is now investing heavily in setting up new manufacturing plants in Madhya Pradesh and Rajasthan by 2017. It will ensure a 100% made in India portfolio of devices.
Commenting on inauguration, Rajesh Agarwal, Co-Founder, Micromax said,
By 2017, we aim to be India's first and largest indigenous phone manufacturer. We have been the front runners for the 'Make in India' initiative, by assembling the products locally and quickly ramping up and building capacity of complete manufacturing in close partnership with the Government. We are grateful for the support of government of Telangana for providing a slew of incentives, provisioning of all approvals and compliances in a time bound manner and providing necessary infrastructure and conducive ecosystem for conduct of business. It is primarily due to the industry friendly approach and forward thinking policies of Government of Telangana, that we could set up the plant here in a record time of six months.