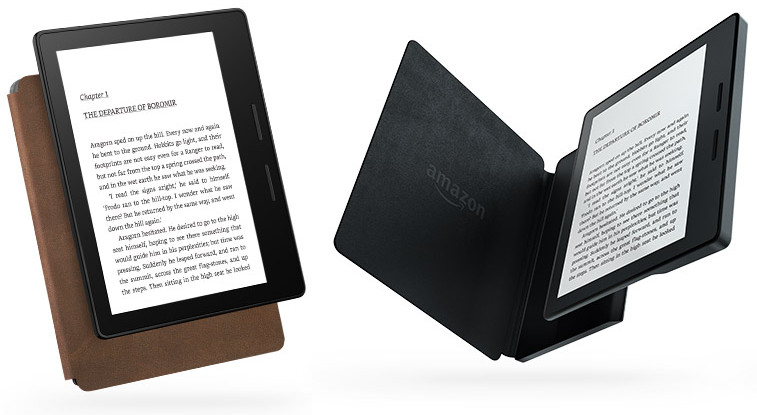 Amazon just announced Kindle Oasis, the company's flagship Kindle eReader. The 8th generation of e-ink Kindle has the same 6-inch display at 300 PPI pixel density seen in Kindle Voyage, but this has a redesigned built-in front light with 60% more LEDs that makes it the brightest Kindle display ever. The ultrathin flush 0.13" display with 200 micron backplane has new cylindrical diffractive patterns to increase the consistency and range of screen brightness for improved reading in all types of lighting.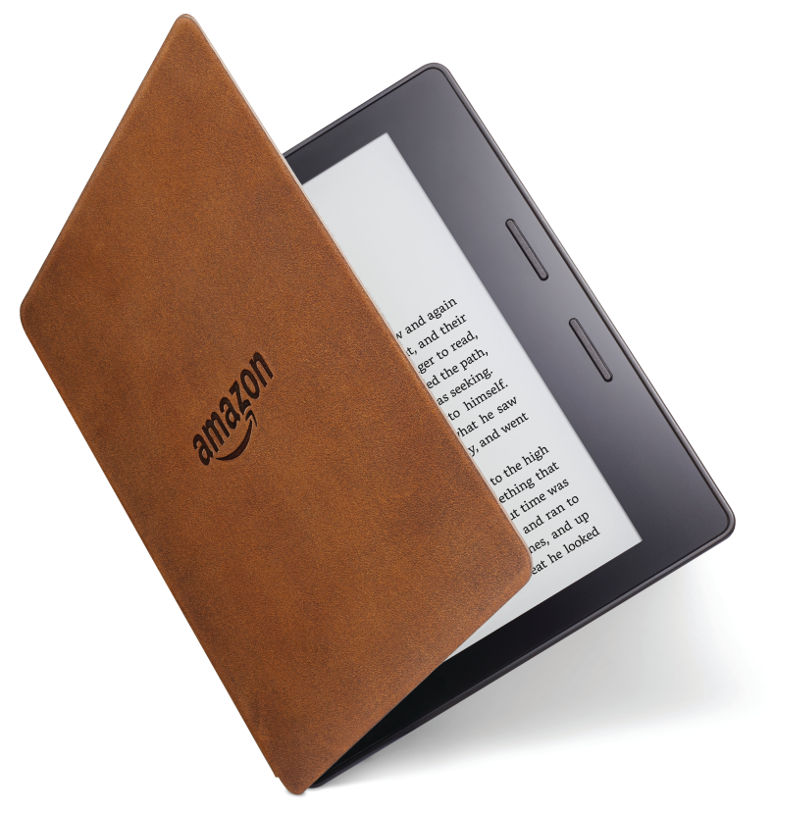 It is also the thinnest and lightest Kindle every with the thinnest point at just 3.4mm (to 8.5 mm) and weighs just 131 grams. It also comes bundled with a leather charging cover that promises eight weeks of battery life (wireless off) and attaches to the Kindle securely using Twelve magnets.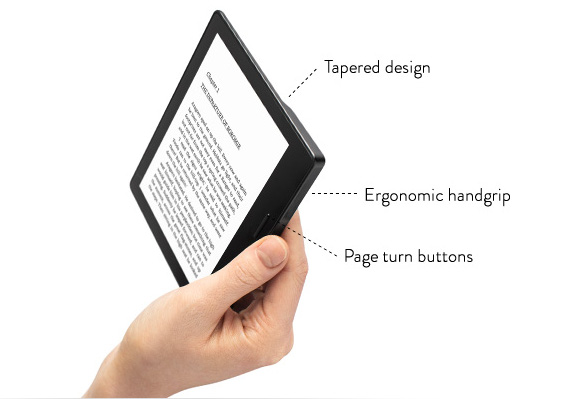 It has a new design with hand grip that has physical page turn buttons to comfortably turn the page. Built-in accelerometer automatically rotates the orientation to match if you using it on the left or right hand. It has dual-battery system. As soon as you connect the cover to Kindle Oasis, the battery in the cover begins recharging Kindle Oasis automatically. "You can charge the device and cover simultaneously while both are snapped together and plugged in," said Amazon.
It also has a new hibernation mode that minimizes power consumption when your Kindle is inactive. It has WiFi 802.11 b/g/n support and 4GB of storage. It is also available in 3G version with all these features in addition to built-in 3G and EDGE/GPRS support.
The Kindle Oasis comes in Black color with leather covers in black, merlot, or walnut finish, is priced at Rs. 23,999 in India ($289.99 in the US with special offers) for the WiFi variant and the WiFi + 3G variant costs Rs. 27,999 ($359.99 in the US with special offers). It is currently the costliest Kindle eReader. It is now available for order from Amazon.in and ships from April 27th.