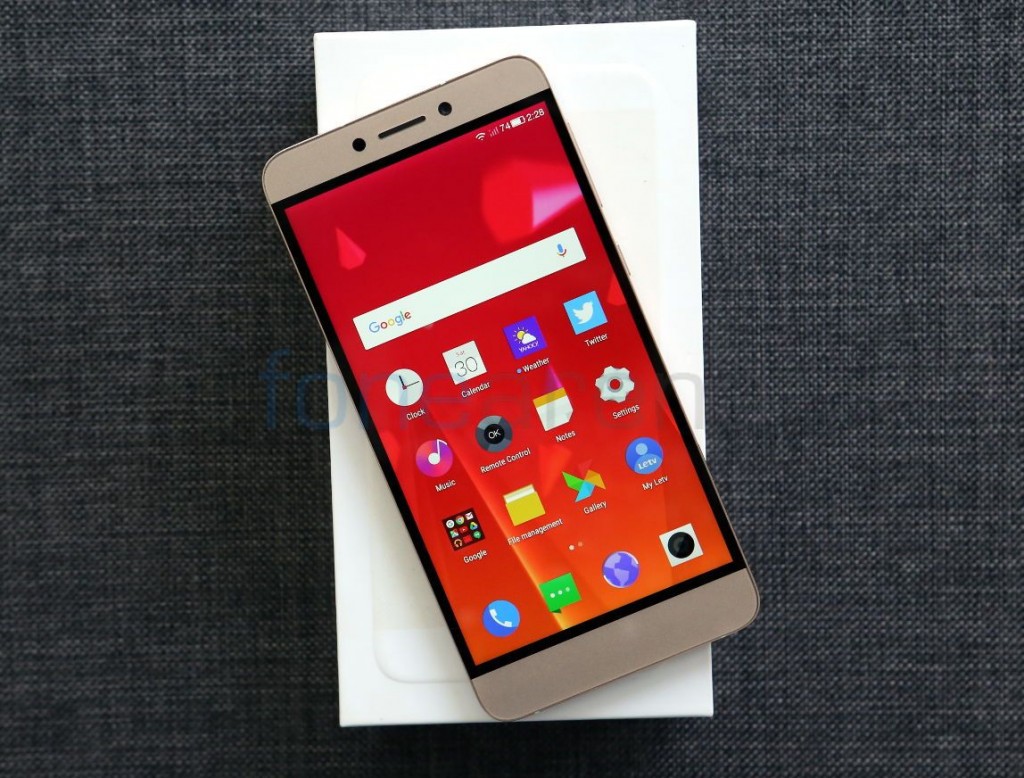 In this post, we'll be taking a look at the frequently asked questions of the LeEco (LeTV) Le 1s smartphone.
httpv://www.youtube.com/watch?v=FtpEohgSnLg
1. What are the different colour options available?
Gold and Silver
2. Does the Gold variant have a yellow gold finish?
No it does not. It has a more of a pinkish gold finish that is similar to a Rose Gold colour.
3. How can I purchase one?
The smartphone was available initially on Flipkart through flashsales. After 3 flashsales, the smartphone was made available to the public through open sale. This means that you can no buy it instantly through Flipkart at a price of Rs. 10,999.
4. How much free RAM do you get upon boot?
1.9GB of Free RAM
5. How much free storage is available out of the box?
The user gets 24.44GB of free space out of the 32GB of internal memory.
6. Does it have a memory card slot?
No the Le 1s lacks expandable storage.
7. How many fingerprints can be stored on the device?
The fingerprint sensor can save and detect upto 5 different fingerprints. The fingerprint sensor at the back can unlock the device even if the phone is in sleep mode and you do not necessarily have to wake up the device first before unlocking it using fingerprints.
8. Can we take off the back panel and battery?
Neither the back panel nor the battery are removable.
9. Does the smartphone have a Hybrid DualSIM Slot?
No it does not. It has a regular DualSIM slot that can take one microSIM and a nanoSIM card. There is no option to insert your microSD card.
10. What USB connector does the Le 1s have?
The Le 1s has a USB Type-C port which supports USB OTG functionality as well.
11. Does it have an IR blaster?
Yes, there is an IR blaster at the top.
12. Does it support NFC?
No, the Le 1s doesn't support NFC.
13. Can the Le 1s shoot 4K videos?
Yes, it can. Videos at 4K resolution max out at 30fps and are recorded in MPEG-4 (H.265) format.
14. Can it shoot slow motion videos?
Yes, it can shoot 1080p slow motion videos at 2X speed and 720p slow motion videos at 4X speeds.
15. Do we get earphone in the box?
No, there are no earphones included in the box.
16. Does the smartphone support fast charging?
Yes it does. It also comes with a fast charger bundled in the box that supports 5V/9V~2.7A and 12V~2A.
17. What is the SAR Value?
1.38
If you have any more questions or doubts regarding the smartphone, you can ask us in the comments section below or get in touch with us using the #AskFoneArena on any of our social media channels.