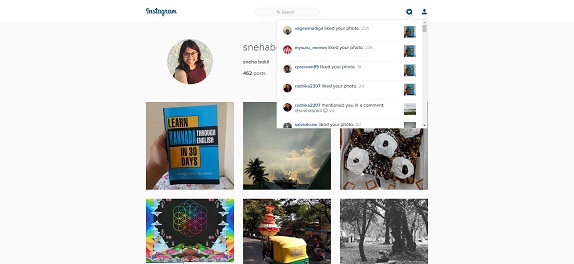 Instagram is beefing up offerings for its desktop client. The photo sharing app has added a new notifications tab for the Web app.
Now similar to Android and iOS, Instagram for Web will get a notifications tab that is represented by a heart in a circle. Present in the right upper hand corner, the notifications tab shows all the activity related to your account. The tab will show likes, comments, new followers and any other activities that happens on you account.
However, Instagram for Web still only lets you view and follow other people and you will still need to use a mobile app to edit or share photos as well as videos. It is not clear if Instagram will bring these feature to the web. If they do, it will allow a lot of users to upload content that is stored on their computers and laptops as well. The Explore tab is also not present on the Web app instead you get only an activity tab.
The update doesn't require users to do anything and will be rolled out automatically. Instagram confirmed that the update is effective immediately for all users. Last year in June, Instagram revamped the Web app with larger photos and a cleaner design which was followed by a much needed Search feature.