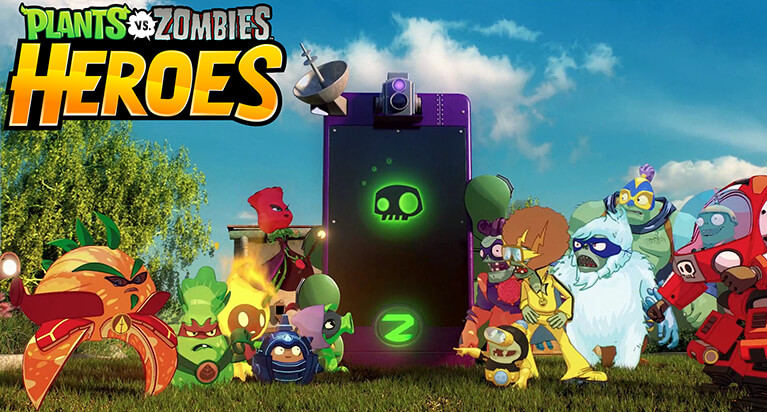 Today PopCap Games announced Plants vs. Zombies Heroes, the latest game in the Plants vs. Zombies Universe in a completely new genre. It is a new collectible card game that introduces a new class of characters to the PvZ Universe; Super Hero Plants and Zombies. The game also include new characters from Plants vs. Zombies Garden Warfare 2 like Super Brainz, Z-Mech, Citron, and Rose.
httpv://www.youtube.com/watch?v=VlBesxVLm7s
Real-time multiplayer is also brand new in PvZ Heroes and lets you battle against other players and challenge your friends; test your powers and strategy against the rest of the world in multiplayer battles. Additional features, including real-time competitive PvP and a crafting system will be available later this year. Plants vs. Zombies Heroes is available now on mobile in select territories and will roll out worldwide soon.
Highlights of Plants vs. Zombies Heroes
COLLECT YOUR HEROES: Collect and choose from 20 unique Plant and Zombie Heroes and unlock their lawn-inspiring super powers.
FORM YOUR TEAM: Every Hero needs a crew. Build yours and diversify your skills by collecting teammates – from the PvZ characters you know and love, to daring new plants and zombies.
GO ON COURAGEOUS ADVENTURES: Journey through the universe of PvZ Heroes as each action-packed skirmish takes you further along an ever-blooming map. Battle brain-thirsty or botanical foes – each side has a different path to follow.
PLAY AGAINST FRIENDS AND FOES: Test your team when you take on other players in exciting real-time matches. Earn rewards for defeating your bite-iest adversaries, and build your bank when you complete Daily Missions from Crazy Dave.
Download Plants vs. Zombies Heroes (Free with in-app purchases) – Android | iPhone and iPad