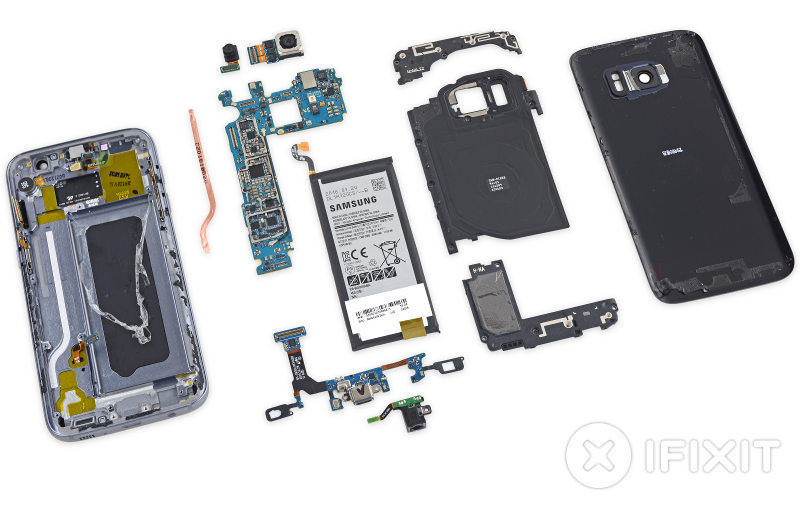 iFixit gives a repairability score for every device they teardown. For the latest Galaxy S7 it has given a score of just 3/10. Even though it is better than the 2/10 score of the Nexus 6P, this is less than the 4/10 score of last year's Galaxy S6.
The main reason for the low score is because the display needs to be removed if you want to replace the USB port. It is not easy to replace the display, digitizer, USB port, microphone, and soft button LEDs. Similar to the Galaxy S6, the front and back glass can crack easily when removing and strong adhesive on the rear glass makes it very difficult to gain entry into the device. According to iFixit, replacing the glass without destroying the display is probably impossible.
The teardown also reveals SK Hynix 4GB LPDDR4 RAM over the Qualcomm MSM8996 Snapdragon 820 processor, Samsung KLUBG4G1CE 32GB Universal Flash Storage (UFS) 2.0, Avago AFEM-9040 Multiband Multimode Module, Murata FAJ15 Front End Module, Qorvo QM78064 high band RF Fusion Module, Qualcomm WCD9335 Audio Codec, Qorvo QM63001A diversity receive module and more.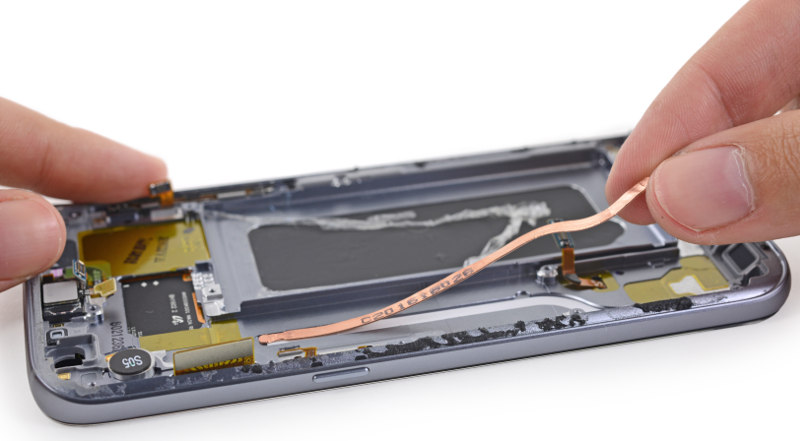 The phone has waterproof IP68 rating, which is achieved by complete rubber seal on the inside. More rubber seals are present around the lower microphone and speaker. The liquid cooling system in the S7 is achieved by a tiny copper heat pipe with less than half a gram of material, measuring less than half a millimeter thick.