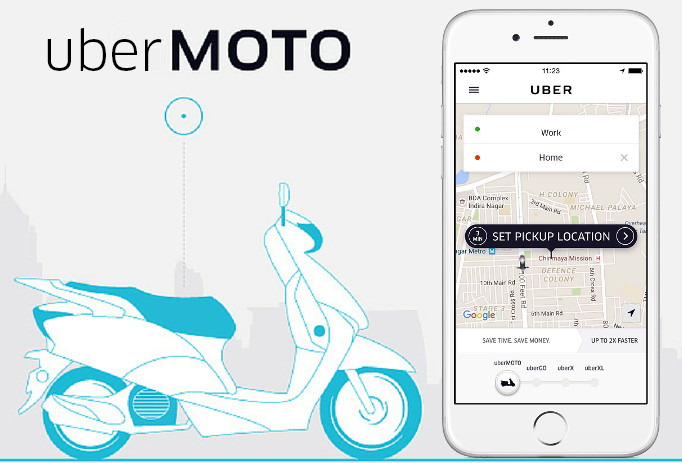 After launching uberMOTO in Thailand, Bangkok, Uber today launched started piloting its motorbike service in Bangalore, India. This lets you book a ride on a motorcycle at the push of a button and it is the most affordable Uber ride ever at as low as Rs. 3 per KM and a base fare of Rs. 15. It recently shuttered its auto-rickshaw pilot in India. So the company might continue the uberMOTO service only if it is successful.
UberMOTO is currently available in select locations in Bangalore between 7 AM and 9 PM. The company said that it will continue to extend uberMOTO's coverage over time.
How uberMOTO works

Open the Uber app and slide to the uberMOTO view anytime between 7 AM and 9 PM
We'll show you your driver's details straight away – name, photo and the details of the motorbike
All riders and drivers have to wear a helmet in Bangalore by law. Wear the helmet provided by your uberMOTO driver and put on the strap for your safety
Uber's standard product safety features are in place before, during and after every trip, including GPS tracking, 2-way feedback and the ability to share trip details with family and friends.
At the end of the trip, you can choose to pay through any of our payment options – including CASH.
Regarding the launch of uberMOTO service, Uber on the official blog, said:
uberMOTO is another step to help cut congestion in Bangalore by getting people out of cars when they don't need to use them, and by encouraging motorbike drivers to share their ride. It follows the launch of Uber's carpooling service, which is designed to get more people into fewer cars. By using today's transportation infrastructure more efficiently, Uber's technology can help the Government of Karnataka cut traffic and congestion at no extra cost to taxpayers.