Samsung announced the Gear 360, its first 360-degree virtual reality camera at the ongoing MWC 2016 in Barcelona. We got to check out the VR camera so here is a quick hands on and a demo of the Gear 360.
httpv://www.youtube.com/watch?v=-jlhuXqIy1Y
httpv://www.youtube.com/watch?v=pEUlRoEwBug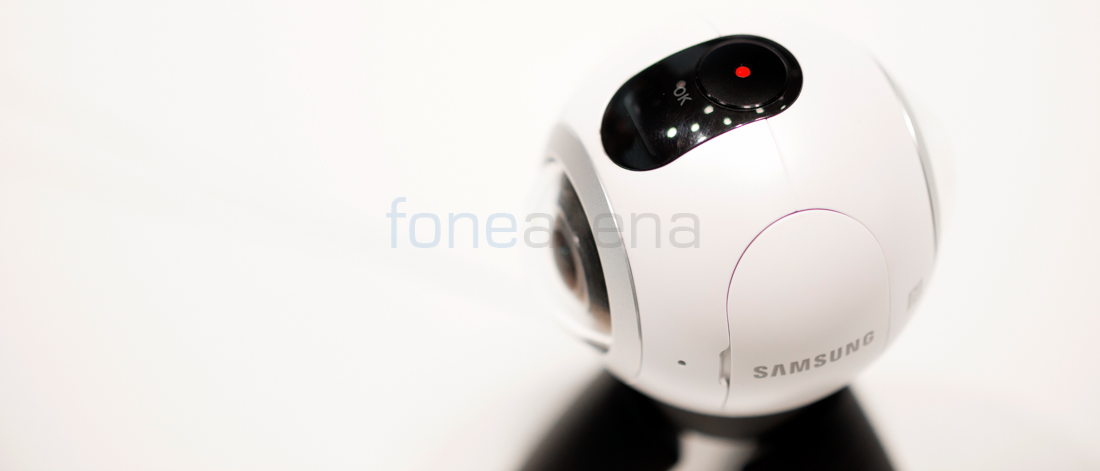 The Gear 360 sports two fisheye lenses on the opposite side of the camera and both have 15 megapixel image sensors that can capture high-resolution (3840×1920) 360-degree video. According to Samsung each lens takes in 195 degrees, with the overlap removing any gaps when 360 images are stitched together. They also supports 30 megapixel still images.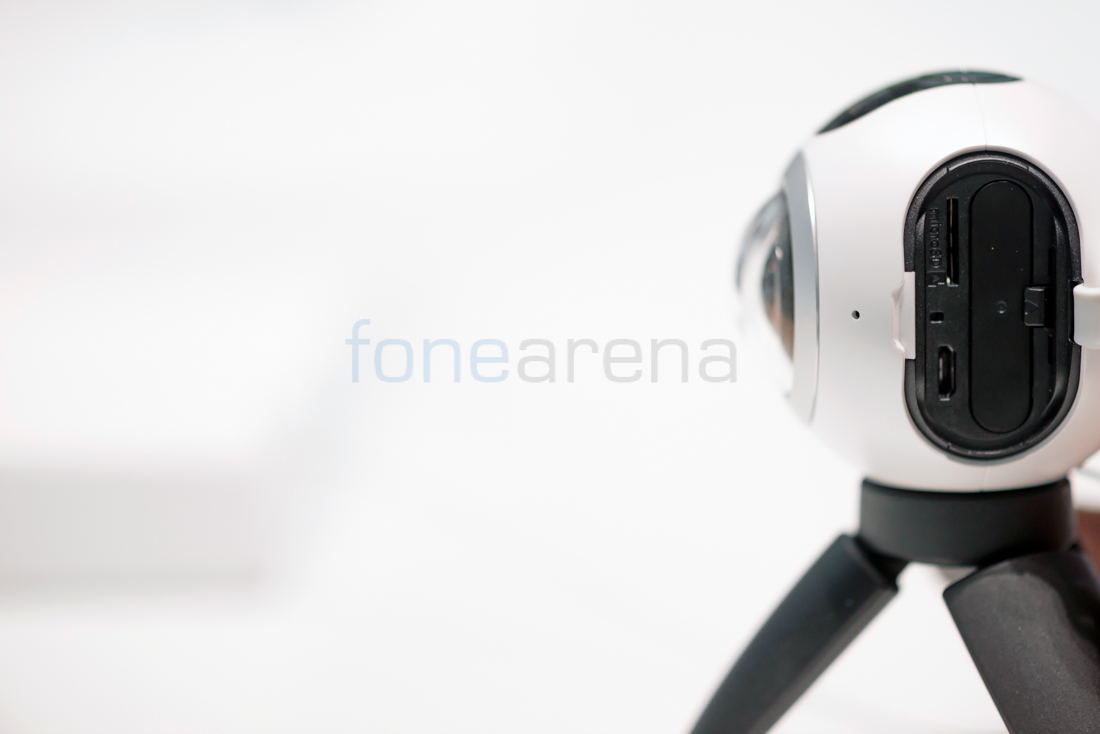 Users can shoot 180-degree wide-angle video and images with only using one side of the camera lens. Gear 360 offers Bright Lens F2.0, which creates high-resolution images even in low-light conditions, where users can create full panoramic videos. The Gear 360 comes with a micro SD card (u pto 128GB) and micro USB port under a removable flap. Also present here is a 1,350mAh battery pack. The Gear 360 supports IP53 dust and water resistance rating.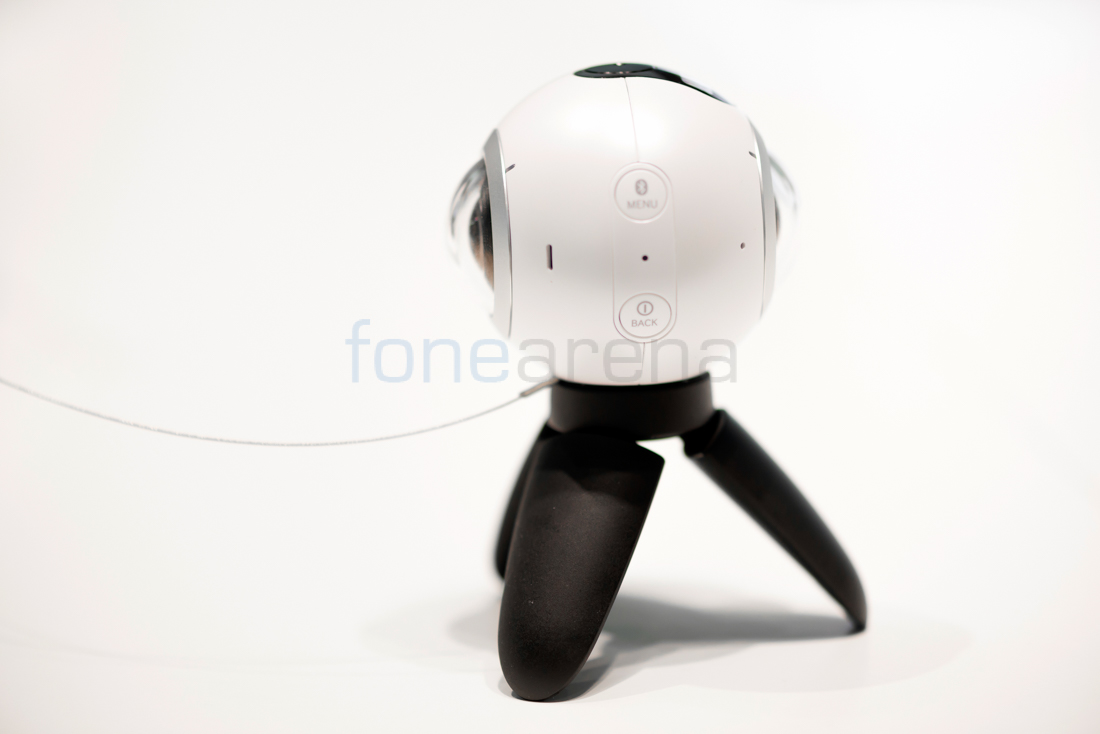 A Menu button with Bluetooth logo for changing the mode and a back button is also present on the camera. It is compact and measures 66.7×56.2×60 mm and is lightweight at only 153 grams. This makes it really portable and handy. It comes with a little tripod that screws onto the base using a universal mount. You can also use your own camera accessories along with the VR camera.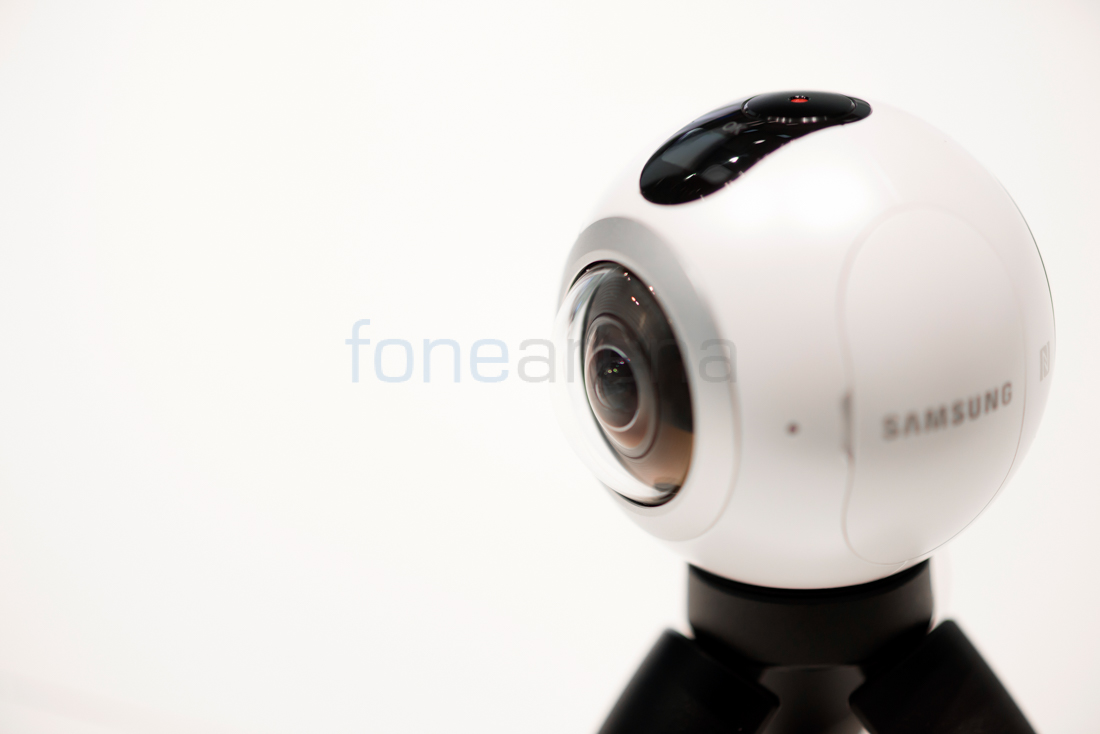 There is a small screen on the top of the device right next to the record button which lets you see what mode you are in on the display.
The Gear 360 is compatible with select Samsung smartphones including the newly released Galaxy S7 and Galaxy S7 edge, Galaxy S6+, Note 5, Galaxy S6 edge and Galaxy S6. It will be available starting Q2 2016 in select countries.
Sneha Bokil contributed to this post