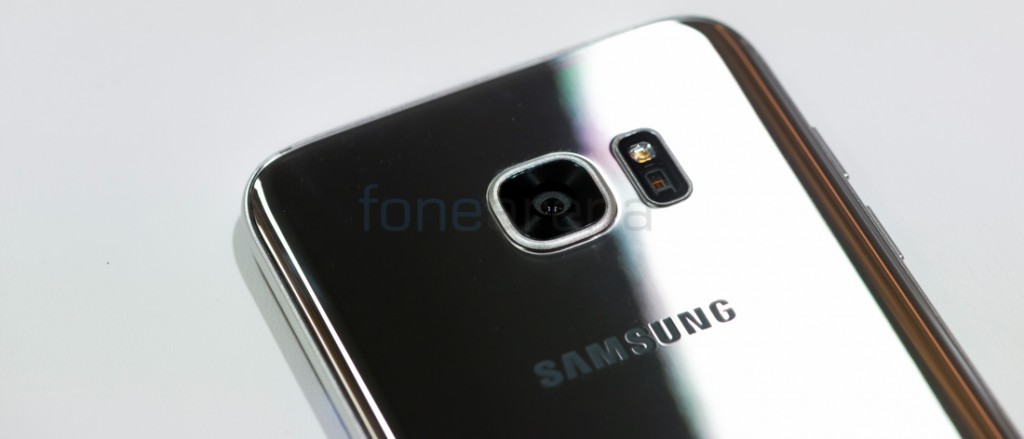 Samsung announced the highly anticipated Galaxy S7 and S7 Edge smartphones on 21st February. They bring about a lot of changes in terms of features and internals as well as improvements to the aesthetics and design overall. However, what is perhaps the most important change is with the camera.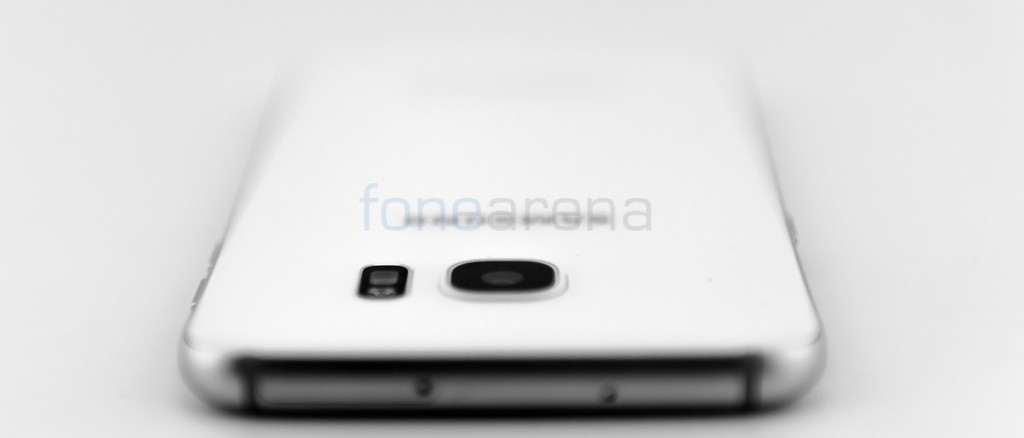 The primary camera at the back is now more flush with the rest of the device's back. The protrusion is really minimal and as a result, the lens becomes less prone to scratches and smudges. It also makes the phone easier to slip into your pocket.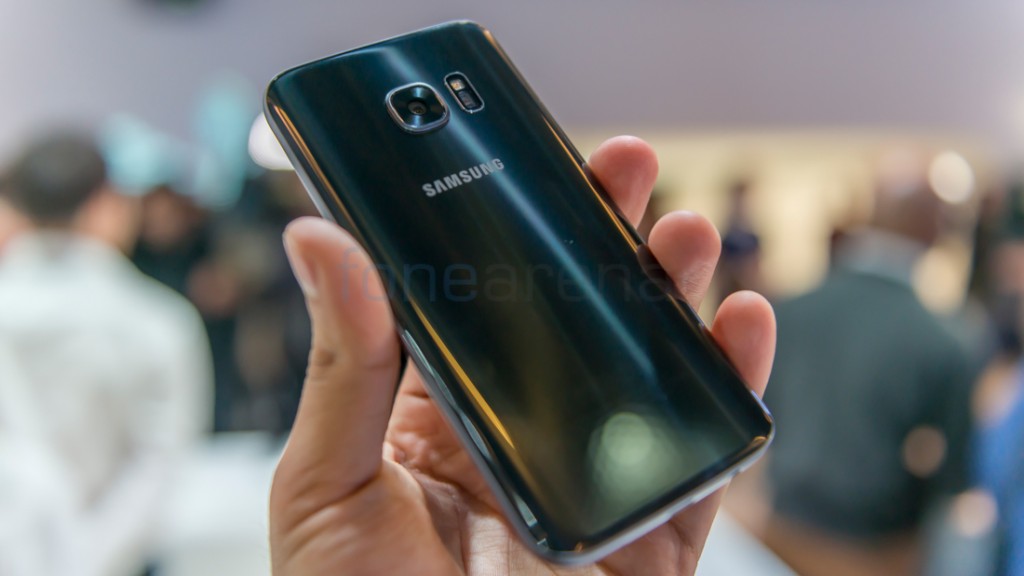 The Samsung Galaxy S6 and S6 edge had one of the best cameras in the smartphone segment with their 16 Megapixel ISOCELL sensor. The S7 and S7 Edge have new 12 Megapixel sensors and while that may seem like a downgrade to some, it isn't.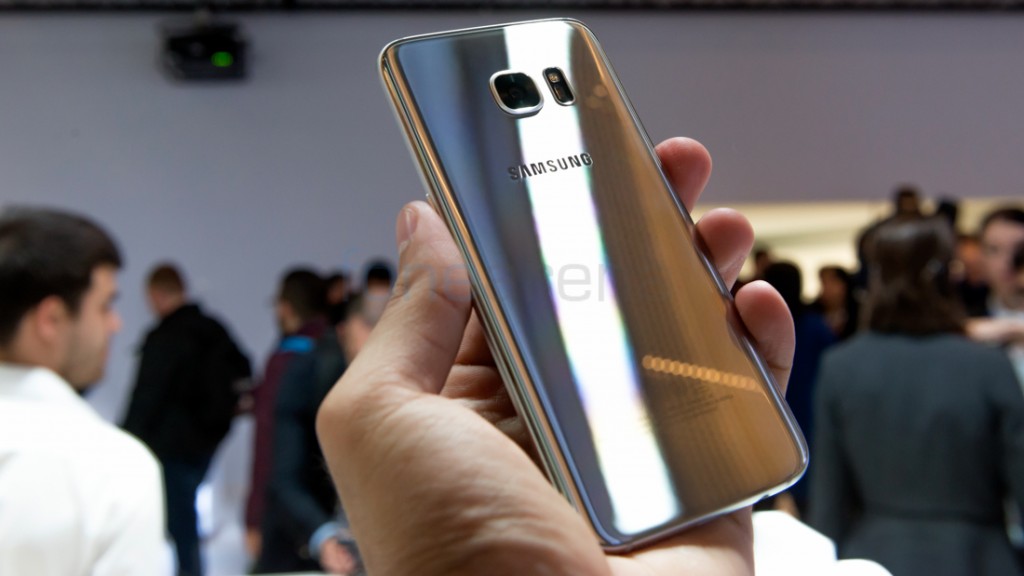 Allow me to explain. Megapixels aren't everything. More megapixels on a smartphone doesn't necessarily mean that the phone will produce better-looking images. Most consumers confuse higher megapixel count to automatically meaning higher quality. It just means that there will be more pixels in that particular image and possibly will have more details and sharpness too. While the extra sharpness and detail is something nice to have, it also comes at the cost of bad performance in low light conditions and subsequently producing noisy images especially on smartphones which have small sensors compared to conventional cameras or DSLRs. So unless you plan on taking print outs 4 metres wide by 3 metres high, you will be perfectly fine with 12 Megapixels.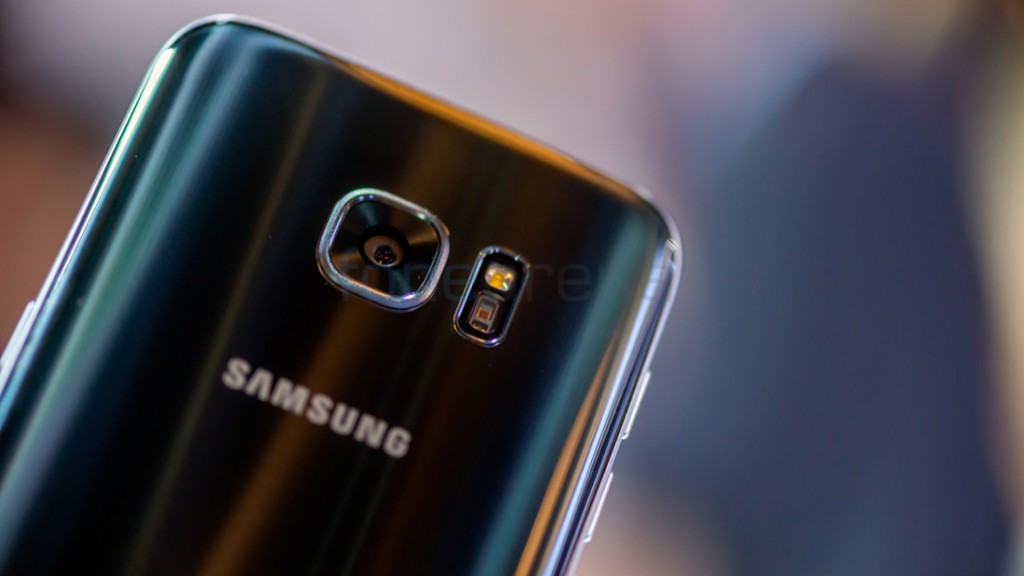 The S7 and S7 edge have 12 Megapixel cameras so while the resolution is indeed less, they come with a whole bunch of improvements including unprecedented low light performance. This is made possible thanks to a new lens with an aperture of f1.7 which is one of the best in the industry. This is a step up from the f1.9 lens used in the previous generation which means that there is more light hitting the sensor at any particular point of time. It also gives a nice creamier bokeh and shallower depth of field when needed than before. The sensor is still large for a smartphone with a size of ½.6" but it also receives larger pixel size of 1.4 µm compared to the 1.12 µm pixel size of the previous generation. This is turn will also help in improving the low light performance since there will be lesser noise. This is because, the photo detectors can measure light more accurately compared to a smaller pixel size. But what about focusing? As with most smartphone cameras these days, the Galaxy S7 and S7 Edge support Autofocus but there is one major difference. Instead of a regular AF system, the Galax7 S7 and S7 Edge have a Dual-Pixel system with PDAF (Phase Detection Autofocus). On a regular PDAF system, less than 5% of the pixels can be used to focus and as a result, the focusing times are quite long. What Samsung has done with the S7 and S7 Edge is basically convert every single pixel into a focus enabler for PDAF. This results in a huge improvement in terms of focusing speeds and at the moment, no other smartphone offers a Dual-Pixel PDAF system.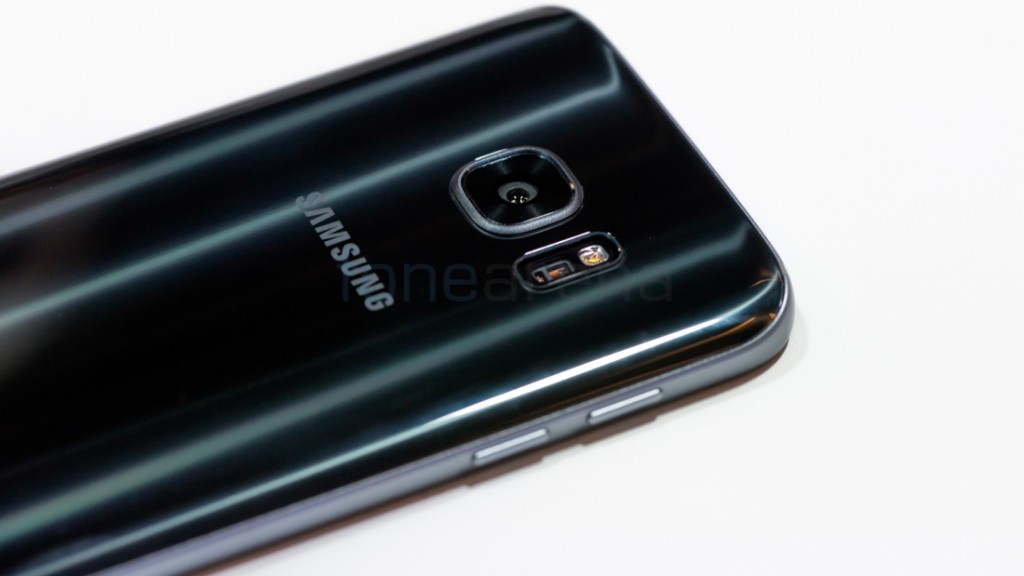 Samsung has also made the focal length wider at 26mm compared to 28mm of the previous generation. While 2mm might not seem like much, it might just be the difference between capturing your entire gang in the university reunion photo or accidentally omitting your friend "George" out of the picture. If you wish to go even wider, Samsung will also be selling an optional Wide Angle lens attachment that comes as a part of a lens cover package that can be attached onto the case. As we had demoed earlier, this attachment is made of metal and high quality glass, which offers high quality images that are really sharp, and almost completely distortion free. If you prefer, a tighter FoV (Field of View), you can make use of their Telephoto lens attachment as well. Samsung has retained the necessary features such as OIS to make sure that your shot remains as stable as possible regardless of whether you are shooting a photo or video and whether you are shooting at day or night.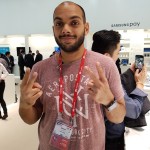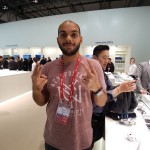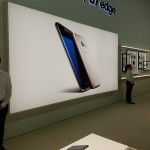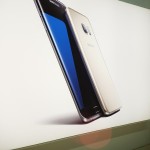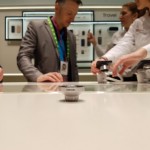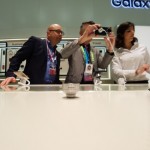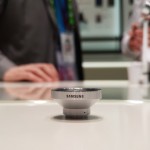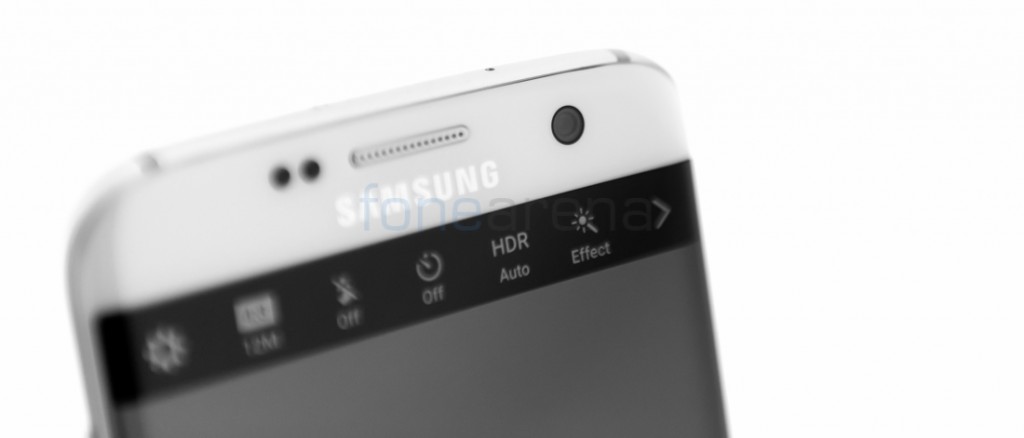 The front facing camera has also been given a faster f1.7 lens that will allow for faster shutter speeds and better low light performance. Although the resolution remains more or less the same, the details resolved seemed to be more in our personal hands on with the phone. The only downside we see to the camera is that the new sensor shoots full resolution images in 4:3 aspect ratio compared to the 16:9 aspect ratio sensor of the previous generation. But that is a welcome tradeoff in exchange for a much superior low light performance and image quality.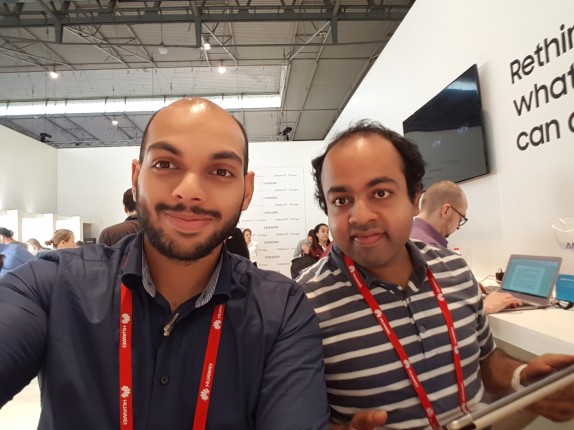 What good is the hardware if you don't have proper features and modes to make use of the quality lenses and modules. The S7 and S7 Edge come with new features such as Motion Panorama, Motion Photo and Hyperlapse within the camera app itself. Motion panorama is able to capture any object or subject and their motion that occurs as you capture the panorama. So, you no longer have issues if the objects or subjects move as you are capturing and stitching the panorama. Instead, you get a more lively and engaging version of a panorama. Motion Photo capture three seconds of footage before the final photo is captured and the user can select which moment should be saved as the final photo. Hyperlapse is now a feature that is built-in to the default camera app and users can also capture images in RAW format to get the full sized images without any compression and thus avoiding loss of details as well.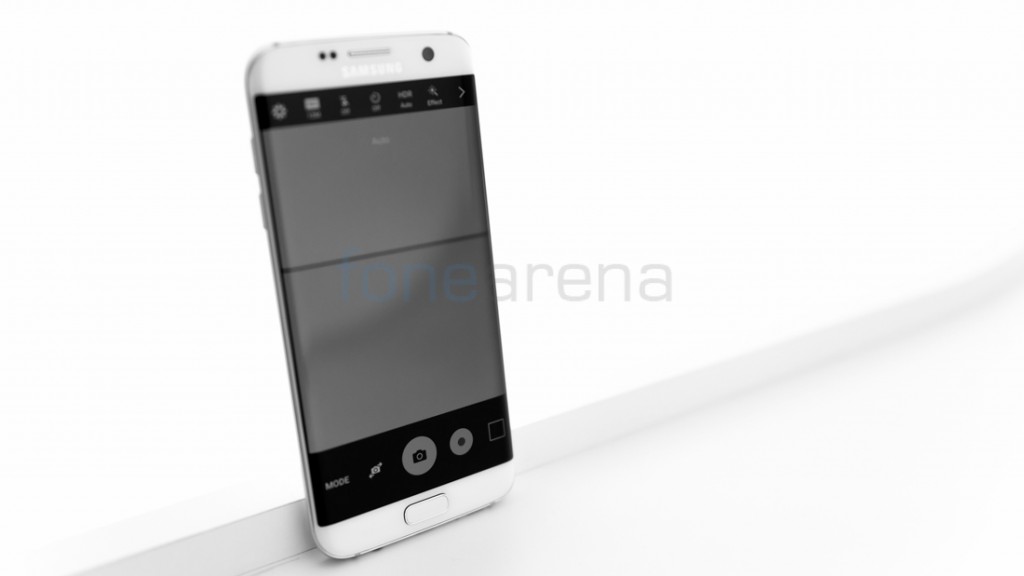 Samsung might be taking a bit of a gamble by going with a smartphone with lesser megapixels since your average consumers are people who still believe that more the megapixels, the better is the image quality. However, this is the right move to do and hopefully, consumers do realise the same since the results speak for themselves. I personally, am looking forward to trying out the camera in detail and from whatever short time I have spent with it and being a photophile myself, this is one phone that seems like it was designed by a photographer and not a marketing team.