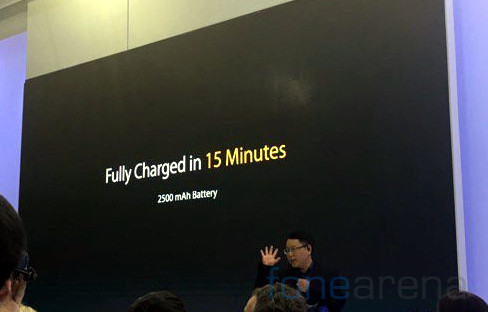 OPPO today announced its new  VOOC Super Flash Charge technology at the Mobile World Congress (MWC) 2016 in Barcelona. It can charge a device with a 2500mAh battery to 45% in just five minutes, offering 10 hours of talk time and fully charge it in just 15 minutes. "It is achieved by applying a newly developed low-voltage pulse-charge algorithm, along with OPPO's customized battery, multiple technical innovations, as well as first-class hardware and software," said OPPO.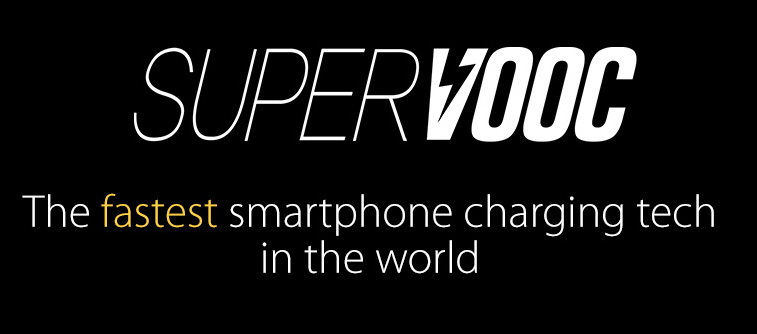 The newly innovated low-voltage pulse-charge system, coupled with OPPO's customized battery, dynamically regulates the current, ensuring a safe, sustainable charging experience and preventing overheating. OPPO also has a new Super VOOC Flash Charge adapter, new cable and a connector with premium and extremely reliable military-grade materials. It supports Micro-USB and USB Type-C.
VOOC Flash Charge's Technical Principle

Adds an intelligent MCU chip (flash core) in the adapter in order to achieve revolutionary voltage open-loop and multi-stage, constant-current charging.
Creatively changes circuit topologies, meanwhile creates an all-side, five-level protection technique from the adapter to the interface as well as the device, securing the safety as well as the speed.

Low Voltage VOOC Flash Charge Advantages

VOOC charging voltage is in line with the standard smartphone charging voltage of 5V.
Power can be directly transmitted to the battery without any voltage conversion, allowing the process to attain a charging efficiency of up to 97%.
Difference in charging mechanism and efficiency, the temperature of a smartphone using VOOC Flash Charge remains significantly lower during the charging process than a phone using a high-voltage solution.
VOOC Flash Charge-enabled devices will heat up by a maximum of only 3.3. degrees Celsius
Lets you Flash Charge you smartphone and safely use it during the charging process.