MediaTek has announced the MT2511, it's first bio-sensing analog front-end (AFE) chip designed for health and fitness devices. The MT2511 enables bio signal acquisition through electrocardiography (ECG) and photoplethysmography (PPG) simultaneously.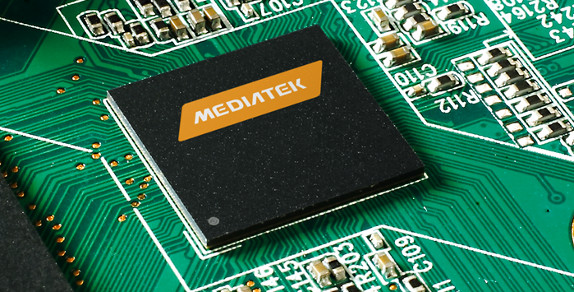 MediaTek claims that the MT2511 is power efficient and provides a lower active mode power consumption of less than 0.6mA while capturing PPG. In addition, the SoC comes equipped with MediaTek's exclusive built-in heart beat interval technology and 4KB SRAM to optimize overall system power consumption for sleep heart rate monitoring. MT2511 also integrates LED boost driver circuit for saving layout space.
JC Hsu, MediaTek's Corporate Vice President and General Manager of the IoT business unit said,
The mobile health market is one of the fastest growing technology sectors. We can only begin to imagine how health-related wearables will improve both medical care and everyday wellness all around the world. With support for ECG and PPG and limited power needs, the fully integrated MT2511 is ideal for a variety of devices, including fitness trackers, active lifestyle smart watches and sports bands."
The MT2511  eliminates interference and motion artifacts when collecting the heart's electric signals as it supports a greater than 100db dynamic range and high sample rate from 64 to 4KHz.  It enables a variety of applications including electromyography (EMG), electroencephalography (EEG), pulse oximetry (SpO2) and blood pressure. The MT2511 works seamlessly with MediaTek's existing IoT and wearables platforms, including the MT2502, MT2523, and MT2601 for Android Wear.
MediaTek MT2511 specifications:
ECG+PPG for easy data synchronization (Internal PLL)
Active power: < 0.6mA for PPG (sample rate 125Hz .w/o LED), < 0.6mA for ECG, < 1.25mA for PPG+ECG
Heart beat interval + Built-in 4KB SRAM
Integrated LED boost driver circuit
 Greater than 100dB dynamic range
SPI/I2C interface support for connectivity
3mm×3.4mm, 56-ball, 0.4mm pitch, WLCSP package
The MediaTek MT2511 is expected to begin mass production in the first half of 2016.