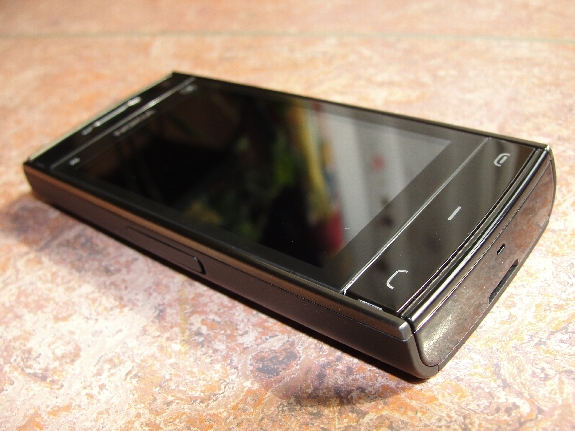 I've been spending some Time with the Nokia X6 recently, in Fact a lot of Time. I got ahold of the X6 thanks to Nokia Austria and was rather skeptic, as it seems to be a rather plasticky Device, but then again, it has Capacitive.. capacitive.. *drool*. First, I didn't expect much, as the N97mini was the Device I was aiming for, but to spoil some of the Conclusion, I spent more Time with the X6, than the N97mini. Why?
It has a capacitive Screen: The biggest and best selling Point for me. I have rambled a lot about Nokia's Decisions in the Past, but the X6 changed the Trend into Usage of capacitive Screens, which is a big Win for me. No Matter what one says, capacitive Screens are much, MUCH better to use, the Screen is incredibly more responsive, and i would trade in a resistive Device for a capacitive One, any Day of the Week. Apart from that, the Screen is a Pleasure to watch Videos or Pictures on it. 3,2″, 640×360 Pixels. Convert some Videos and load them on your X6, you'll be surprised.
It is a fantastic Music Device: The Nokia X6 has the best Speakers I have ever heard in a Mobile Phone, period. Dual Speakers, of equal, or even better Quality than the 5800XM are making the X6 the Number One recommendation for every Music Fan. 16GB (or 32GB) of Mass Memory gets you enough Music on your Phone, and the Equalizer Settings make sure your Music always sounds right.
The In-Ear Speakers are awesome: The X6 comes with a Pair of WH-701, wired Headsets and quite frankly, they're amazing. It comes with 3 different-sized in-ear Parts to make them fit perfectly in your Ear. I gave the X6 to my Brother recently to let him try it, and he told me, that even when he drove his Motorcycle, he was still perfectly able to listen to Music or even call People with it. I wouldn't recomment doing this while driving a Motorcycle, but i was all for the Sake of Science!
The Cam does a good Job: One Thing that Nokia always stands out is the Camera Department. The X6 is no different, we have a 5 Megapixel with Carl inside and a Dual LED Flash. The Pictures made with the X6 are really good for a Camera on a roughly 300 Euro Phone. If you wanna see some Sample Pictures, check out my Flickr Set with some Sample Shots 🙂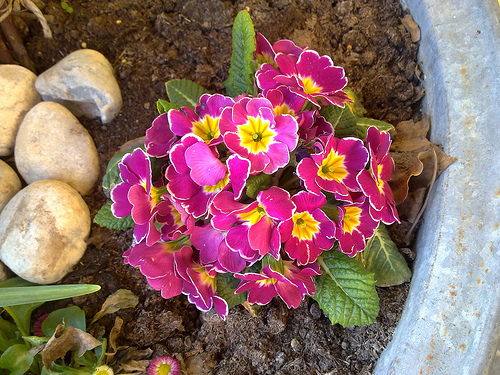 Kinetic Scrolling everywhere: If you have a Touch Device and no kinetic scrolling, you're lame. Simple as that. The X6 has it everywhere and it looks and feels great.
Notification Light: It should be standard in every Device – the Notification Light. But it's not, so i wanna point that out seperately. The Menu Key on the X6, which by the way is a hardware Key, also serves as a breathing Notification Light in Case an Event occurs. I can't tell you how important this is for me, when I'm at work for example. I can switch the X6 to silence, and still see if something is going on, which is just great.
Dedicated Media Key: Same as the 5800XM, the X6 sports this unique, touch-sensitive Media Key in the right upper Corner of the Device. Touch it and it opens a shiny little Slide-Down Menu to give you Access to the most important Media Features: Music, Pictures, Share Online, Videos and Web. When i first got the 5800XM, i never thought this would be of good Use, but in fact, i miss it on every other Device I use.
Free OVI Maps: As i said in my other recent Post, OVI Maps is now working fine. I've experienced this on my recent Trip to my Girlfriends Place. Fast GPS Lock, accurate Maps Materials and the supporting Zoom (Maps stays in an Overview, but zooms into all important Turns etc), have made Maps Usage on the Device a Pleasure. Even Speed Limitations were working just fine. Nokia has came a long Way, but it seems they're sorting out OVI Maps and really make it a usable, free Service!
As usual (unfortunately) the Nokia X6 doesn't come problem-free, so there'll be a responding Post with Negatives in the next few Days, keep your Eyes peeled!