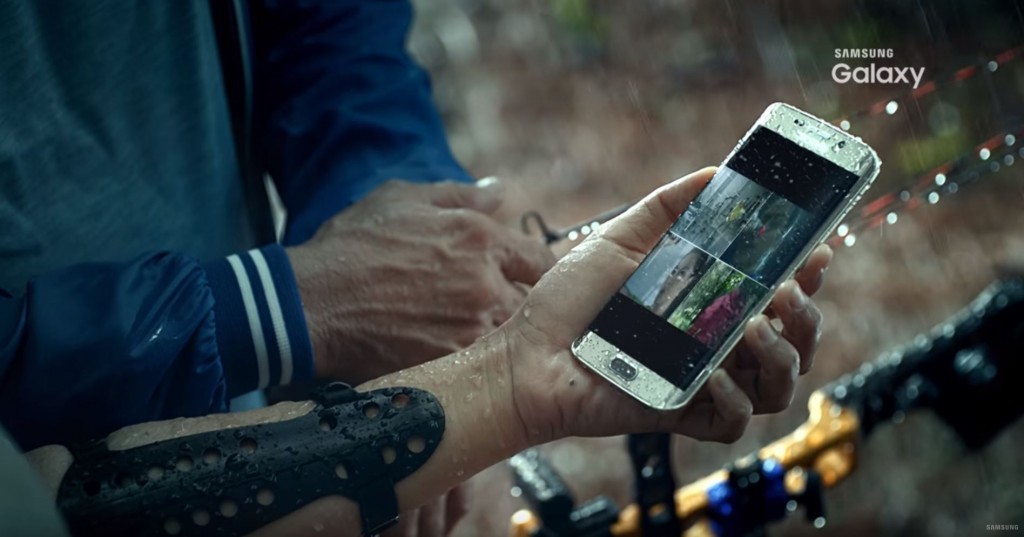 Among the many rumors that have been circulating about the Samsung Galaxy S7 and S7 edge, the most interesting is probably that Samsung will be bringing back waterproof abilities for the smartphones. While we didn't have any concrete evidence regarding the same, a new video promoting "TheNextGalaxy" does provide some evidence to support the rumor.
The teaser video for "TheNextGalaxy" shows the journey of an athlete from training to the actual competition and she uses the Galaxy smartphone to help her. The phone is shown being used in heavy rain which should point towards waterproofing. They also showcase wireless charging and usage with the Gear S2 smartwatch.
httpv://www.youtube.com/watch?v=EHaxUZPyomg
The smartphone in the video looks like the Galaxy S6 edge/S6 edge+ but the video is meant to be a teaser for the next Galaxy smartphone. So, it could be Samsung just teasing the features of the S7 and S7 edge without actually revealing the design. The smartphone has also been teased to offer much better low light performance on the Samsung Indonesia page. The smartphone is also said to pack in a microSD card slot along with the IP68 rating. We will know for sure when the devices get announced on 21st February in Barcelona, Spain.