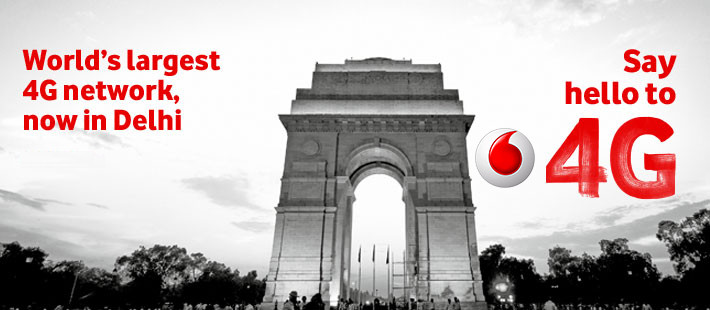 Vodafone has launched its 4G LTE services in Delhi and NCR, as it had promised last week, after launching it in Kerala, Mysore and Kolkata. It is based on 1800MHz FDD-LTE band 3, which the company acquired last year. Vodafone said that it is now available in prominent business and residential corridors of Guragon, and the the roll out will be completed in all parts of Delhi & NCR in phased manner. It is built on strong fiber back-haul, and is supported by its 3G services.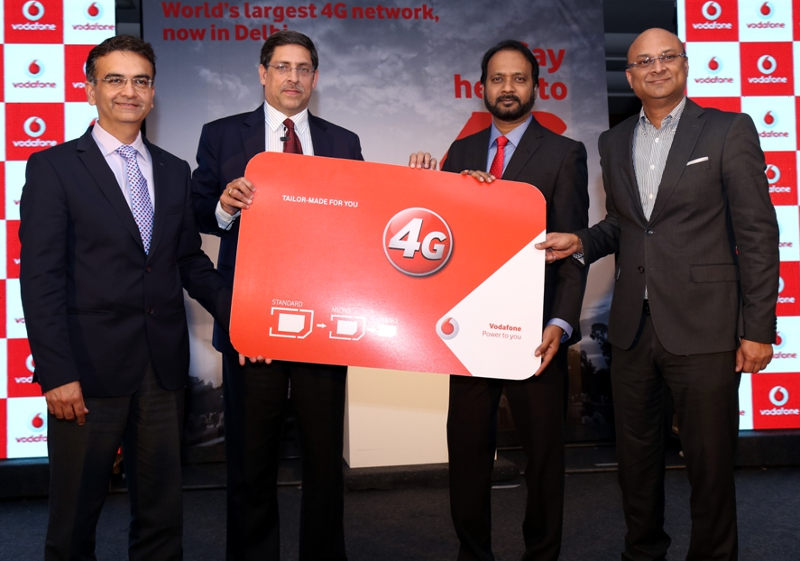 Vodafone's Delhi customers have a bonanza of special benefits to enjoy the 4G experience seamlessly that includes:

FREE upgrade to 4G for customers along with high-speed 4G SIM
Enjoy 3 moths access to Free TV, Movies & Music on Vodafone Play as a part of 4G subscription
Listen to latest songs with Free unlimited music streaming on Vodafone Music (over 1.2 million songs to choose from)
Array of Data Packs ranging from 35MB at Rs. 11 to a bonanza pack of 20GB at R.s 2499
4G Mobile Wi-Fi that supports connectivity for up to 10 devices
Vodafone subscribers can also check if their SIM / Phone is 4G compatible by sending an SMS <4GCHECK> to 199
Request for 4G SIM by calling the call centre or sending an SMS <4GSIM to 199>
Instant SIM swap at all Vodafone stores and select retail outlets
Same day door-step delivery of postpaid 4G SIMs (for requests received before 4:00pm that day)
Country first: 4G customers can avail 4G international roaming in UK, Germany, Romania, Spain and Netherlands.
Vodafone already announced that it will roll out 4G services in Mumbai and Bengaluru by March 2016 in the first phase and also said that testing has already commenced successfully in these locations. Vodafone said that it has already started the roll-out of 4G-Ready SIMs in these markets. "With this, Vodafone 4G services will be present in 5 circles of Kerala, Karnataka, Mumbai, Delhi & NCR and Kolkata, which today contribute to 30% of industry revenues and close to 50% of Vodafone India data revenues," said the company.
Commenting on the launch, Naveen Chopra, Chief Operating Officer, Vodafone India said:
We are delighted to launch our high-speed 4G services in Delhi and NCR for our customers to experience the most advanced wireless broadband experience available across the globe today. 4G has the potential to revolutionize the mobile experience through powerful innovation that impacts how we work and live. Vodafone's global expertise and experience of launching 4G across 19 countries gives us a better understanding of this technology and the needs of the 4G customer.

Initial response from customers who have experienced our 4G services in Kerala, Karnataka, and Kolkata has been positive and encouraging. As a steadfast partner of Digital India, we remain focused on deploying multiple technologies –be it 2G, 3G and now 4G-for optimum use as each technology has its own vital role to play in servicing the myriad connectivity needs of consumers across the country.
With inputs from Hitesh Arora