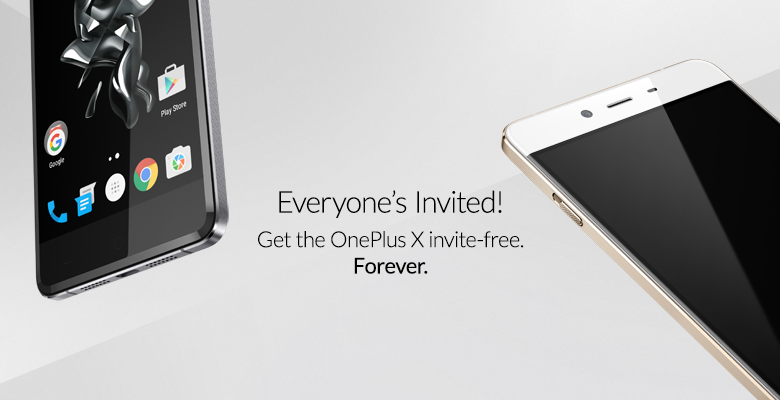 Following in the footsteps of the flagship OnePlus 2, OnePlus has decided to let the OnePlus X also go on for sale invite-free.
The OnePlus One went invite-free early in 2015 during April and the OnePlus 2 followed suit during December 2015. OnePlus announced that their latest phone, OnePlus X would be available for purchase invite-free on every Tuesday.
Now, the company has decided to make the OnePlus X also available invite-free permanently. This means that all of the company's products are now available for purchase without an invite and that would come as a relief to many who had a tough time finding invites to buy the smartphones.
OnePlus has been able to speed up the removal of the invite process of its smartphones with each new model. The OnePlus 2 was made invite-free in roughly four months time while the OnePlus X has managed to do that in a shorter time span. OnePlus are also having upto 20% discount on select items in the store for a limited duration. They are also providing free standard shipping on orders above US$ 100.