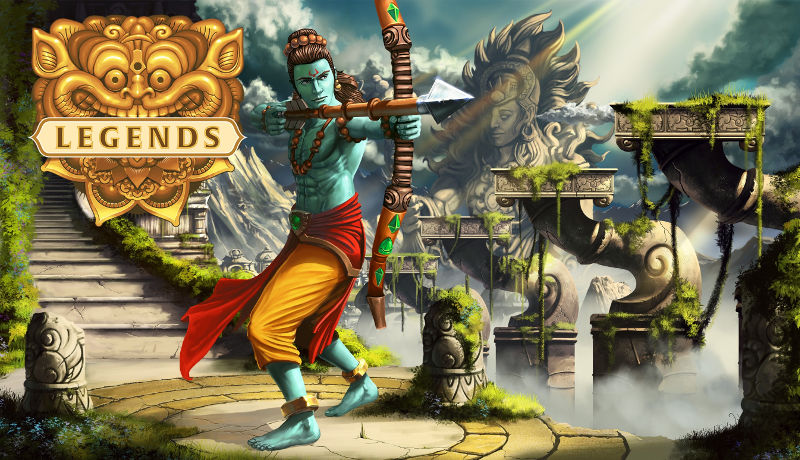 Gamaya Inc., a California-based video game and connected toys startup launched Gamaya Legends – a video game based on Ramayana last month in India at a promotional price of Rs. 3,499 for a limited period, now the basic starter kit is available on Amazon.in for Rs. 4,999. You can also buy it on easy EMIs of Rs. 401.84 per month.
The starter kit comes with a toy, which is the physical manifestation of its virtual avatar, based on the character of Rama from the great epic Ramayana, along with a gaming console. This toy when placed on its gaming console activates the character in the video game.
"Through 3D animated cartoons and toys that come alive in a video game, kids are sure to enjoy the world of folklore like never before. Disrupting the video gaming industry, Gamaya introduces a distinctive combination of the real and virtual worlds, revisiting folktales and stories of the past and bringing legendary characters to life," said the company.
You can visit restorethelegend.in to know more about the game.
Commenting on the partnership, Samir Kumar, VP Category Management, Amazon India, said:
We are extremely happy to be the partner of choice for Gamaya and offer our customers across the country an easy & convenient access to Gamaya Legends. We are very confident that this unique and interesting video game will catch the fancy of all gaming enthusiasts especially since it is based on Ramayana, an epic that continues to fascinate Indians even today.