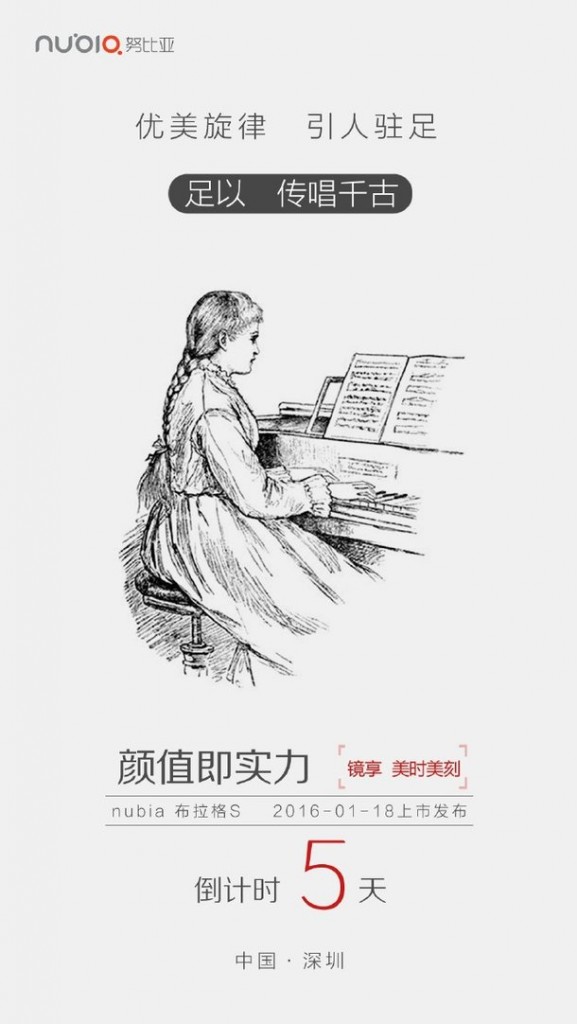 We have recently seen the leaked renders and specifications of the upcoming Nubia Z11 smartphone. There were rumours that the device will be announced at an event happening on the 18th of this month. However, new reports suggests that it will be the Nubia Prague S that will be launched and not the Z11.
The information arises from a new teaser shared by Nubia, a subsidiary brand of ZTE. The Prague S is expected to be the successor to the "My Prague" device from last year. The My Prague packed in a Snapdragon 615 SoC, 2GB RAM and 16GB of storage into a body that is 5.5mm thin. So we are expecting a similar profile with the Prague S as well.
It should come with a newer Snapdragon processor as well as 3GB of RAM. The My Prague had a 5.2″ Super AMOLED display with a resolution of 1080p so we are expecting a similar size display from the Prague S but perhaps with a higher resolution with the trademark red colour circular home button below the display.