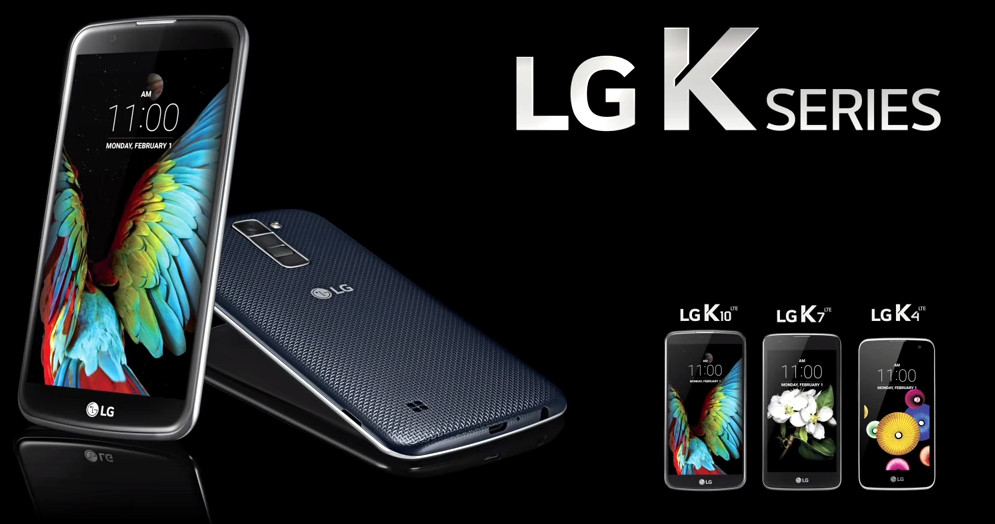 LG unveiled K10 and K7 smartphones in the new 'K Series' ahead of CES 2016 last week. Earlier this week the company launched the K10 smartphone in Korea. Now it has revealed LG K4, the entry-level smartphone in the promotional video of K10 and K7. These new 'K Series' smartphones share a similar glossy pebble design language with a curved, modern finish targeted at younger generation.
The teaser highlights some software features in K7 and K10 smartphones such as Gesture shot, Gesture interval shot, LG Quick Cover view, Tap and Shot and Flash for Selfie. It doesn't reveal any specifications of the K4 smartphone in the video, apart from revealing that it will come with 4G LTE support. There might be a 3G variant as well, similar to K7 and K10.
The K10 has a 5.3 screen and the K7 has a 5-inch screen, so the K4 is expected to come with a slightly smaller 4.7-inch or a 4.5-inch screen. "Our 2016 K Series is the latest example of LG applying its best mobile technology and premium design philosophy across numerous smartphone categories," Juno Cho, president and CEO of LG Electronics Mobile Communications Company, said when the smartphones were announced.
Both the LG L7 and L10 smartphones will roll out globally starting from February 2016. Check out the official teaser below.
httpv://www.youtube.com/watch?v=skedzvviBWM