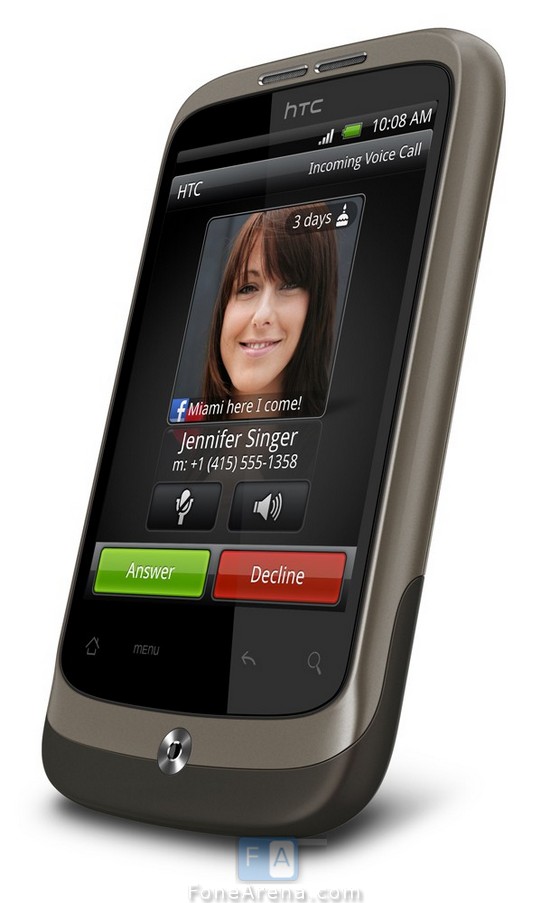 HTC has just launched the Wildfire for Europe and Asia and here are some official photos of the phone for your viewing pleasure. You will clearly notice in the photos that the phone looks a lot like the Nexus One and HTC Desire .The Wildfire  is expected to replace the Tattoo and will bring Android 2.1 to many users at a lower price compared to the Legend.
As you see below , the phone packs the HTC Sense UI with the Friend Stream application which lets you track status updates for your contacts across social networks such as Twitter and Facebook.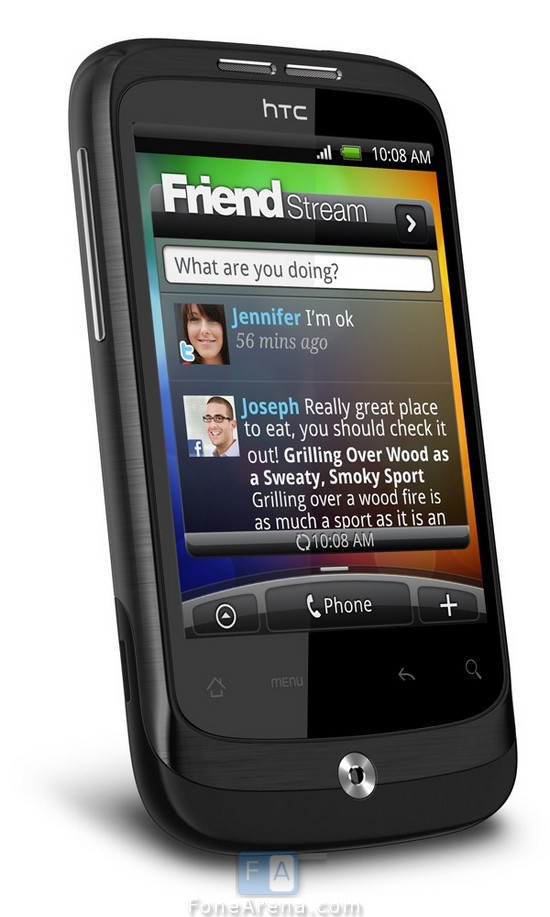 On the rear the phone looks a lot like the HD2 with the metal portion in the middle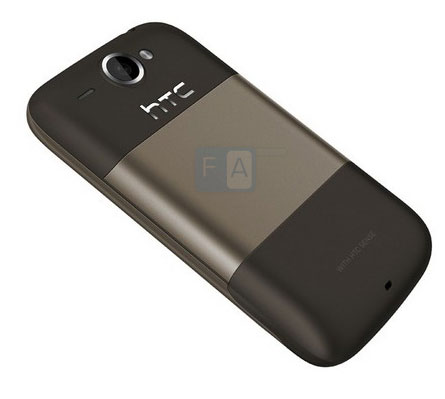 It's hard to tell how the side of the phone looks like as it reminds of the Nexus One, Desire and even the Legend and Hero with the angled bottom
The Wildfire will be available in a bunch of colors such as Black, Brown, Red and White ! Which color of the Wildfire do you like ?