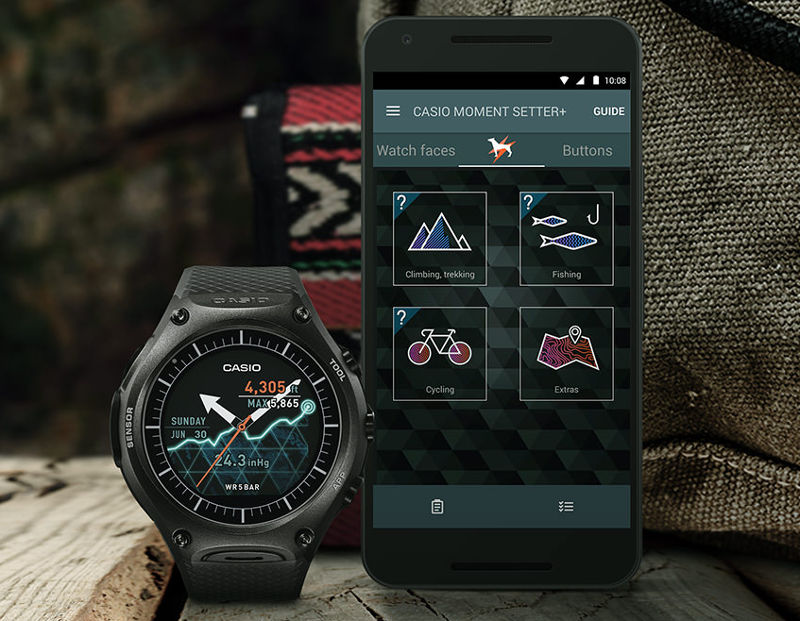 Casio has announced WSD-F10, the first rugged Android Wear smartwatch at the CES 2016. Apart from water resistance up to 50 meters, this is also built to military standard specifications (MIL-STD-810G) so that it can withstand a variety of rugged activities. It has dedicated apps designed to measure changes in the natural environment and track activity levels. It has a 1.32-inch (320 x 300 pixels) dual layer display with monochrome and color LCDs.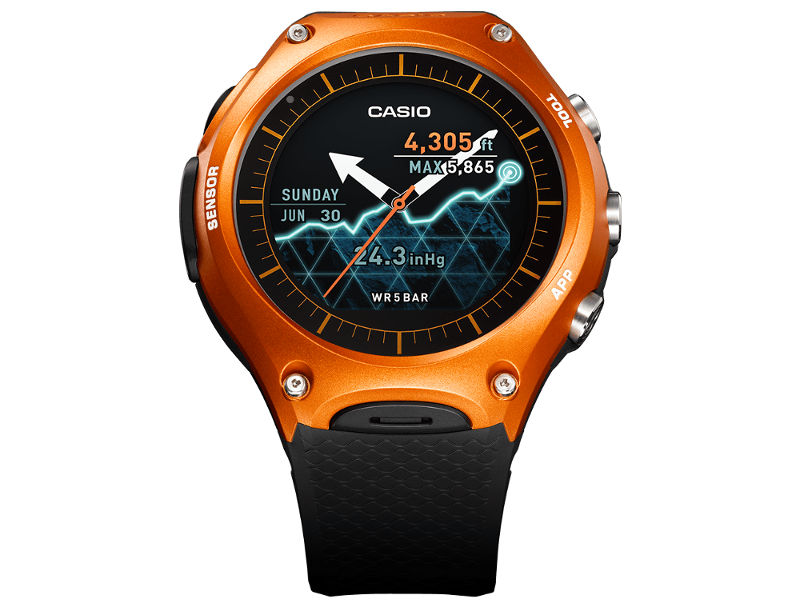 " Users can display measurement data and apps in color, or they can extend the device's life to more than one month by selecting to a Timepiece Mode that displays only watch data in monochrome," said Casio. When not using apps, a power-conserving Timepiece Mode toggles off smartphone communication and the color LCD, displaying only time data in monochrome. Timepiece Mode is useful when spending long periods in the outdoors such as overnight trekking or when using the watch for regular timekeeping.
httpv://www.youtube.com/watch?v=aXWhv0Yd5Sg
Casio WSD-F10 specifications
1.32-inch (320 x 300 pixels) dual layer (Color TFT LCD and monochrome LCD) display
Android Wear OS (compatible with smartphones running Android 4.3 and iOS)
Dust and Water Resistant up to 50 meters
Environmental Durability: MIL-STD-810
Sensors: Pressure (air pressure, altitude) sensor, accelerometer, gyrometer, compass (magnetic) sensor
Bluetooth 4.1 LE, Wi-Fi b/g/n, Single microphone
more than 1 day of battery life with normal use, more than 1 month with Timepiece Mode (timekeeping only)
The Casio WSD-F10 comes in orange, green, black and red colors and will launch in Japan and the US around late March or early April for around $500 (Rs. 33240 approx.).