JBL has announced two new waterproof portable Bluetooth speakers at CES 2016. The JBL Clip 2 and JBL Charge 3 are next generation speakers that offer longer playback time than its predecessors.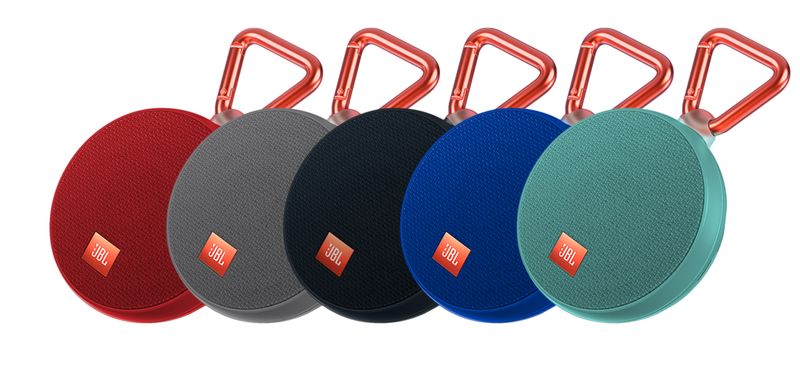 The JBL Clip 2 comes equipped with large sounds into an ultra-compact design that can be attached anywhere using its new, smart carabineer. The speaker is waterproof, boasts of a rugged design and is encompassed in a durable fabric casing making it an ideal companion for hiking, camping or other outdoor physical activities. Moreover, two JBL Clip 2s can be linked together to amplify the beat. Finally, the Clip 2 offers eight hours of playtime.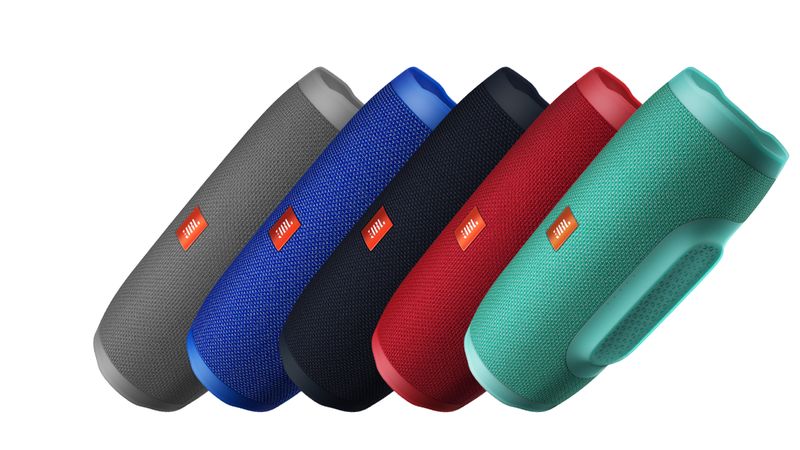 The JBL Charge 3 comes equipped with JBL Connect functionality to wirelessly link multiple JBL-Connect enabled speakers, like the JBL Xtreme, JBL Flip 3 and JBL Pulse 2 that helps to amplify the listening experience. It sports a signature built-in USB port the JBL Charge 3 allows users to plug in and power phones and tablets. Both the speakers can seamlessly stream songs from smartphones or tablets and are equipped with noise and echo cancelling speakerphone.
Features of JBL Clip 2
Wireless Bluetooth Streaming high-quality sound from smartphone or tablet
Built-in rechargeable Li-ion battery supports up to 8 hours of playtime
Noise and echo-free speakerphone
Built-in Carabiner
IPX7 Waterproof
Wirelessly connect two Clip 2 speakers together
Integrated 3.5mm Audio Cable
Features of JBL Charge 3
Wireless Bluetooth Streaming up to 3 smartphones or tablets
6000mAH power bank: Built-in rechargeable Li-ion battery supports up to 15 hours of playtime and charges smartphones and tablets via USB
Noise and echo-cancelling speakerphone
IPX7 Waterproof
Can be connected to JBL Connect enabled speakers
JBL Bass Radiator
The JBL Clip 2 and Charge 3 are available in Black, Grey, Blue, Teal and Red colors. The JBL Clip 2 is priced at $59.95 while the JBL Charge 3 costs $149.95. Both the speakers will be available on JBL.com this Spring.