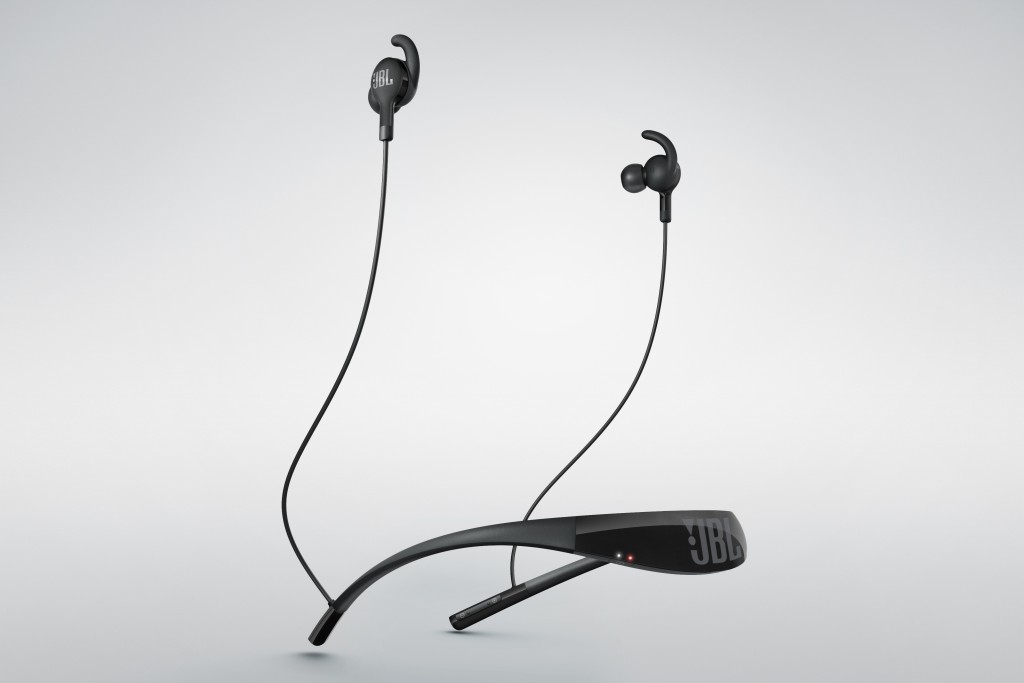 JBL has announced the first in-ear wireless headphones to come with NXTGen active noise cancellation. They unveiled the Everest Elite 100 prior to the start of CES in Las Vegas, USA.
The headphones have an around the neck design with earbuds that extend from the main frame. They support Bluetooth 4.0 and using NXTGen active noise cancellation technology, they provide an immersive acoustic experience regardless of how noisy the surroundings are. NXTGen active noise cancellation is one of the best in the industry and allows users to adjust the volume on each eartip individually for example in case the traffic sound from the right side is too loud.
The Elite 100 has a battery life that is rated at upto 6 hours and comes with a My JBL headphones app that lets the users customize and tweak the headphone to his/her liking. The eartips are quite comfortable to wear and come with Secure Fit ear tips that ensure that they stay in place even when running or jogging. The headphones will be available at a price of US$ 199 (Around Rs 20,000) when it goes on sale sometime early in 2016. It will be available for purchase either offline or online through BestBuy and JBL's own stores.