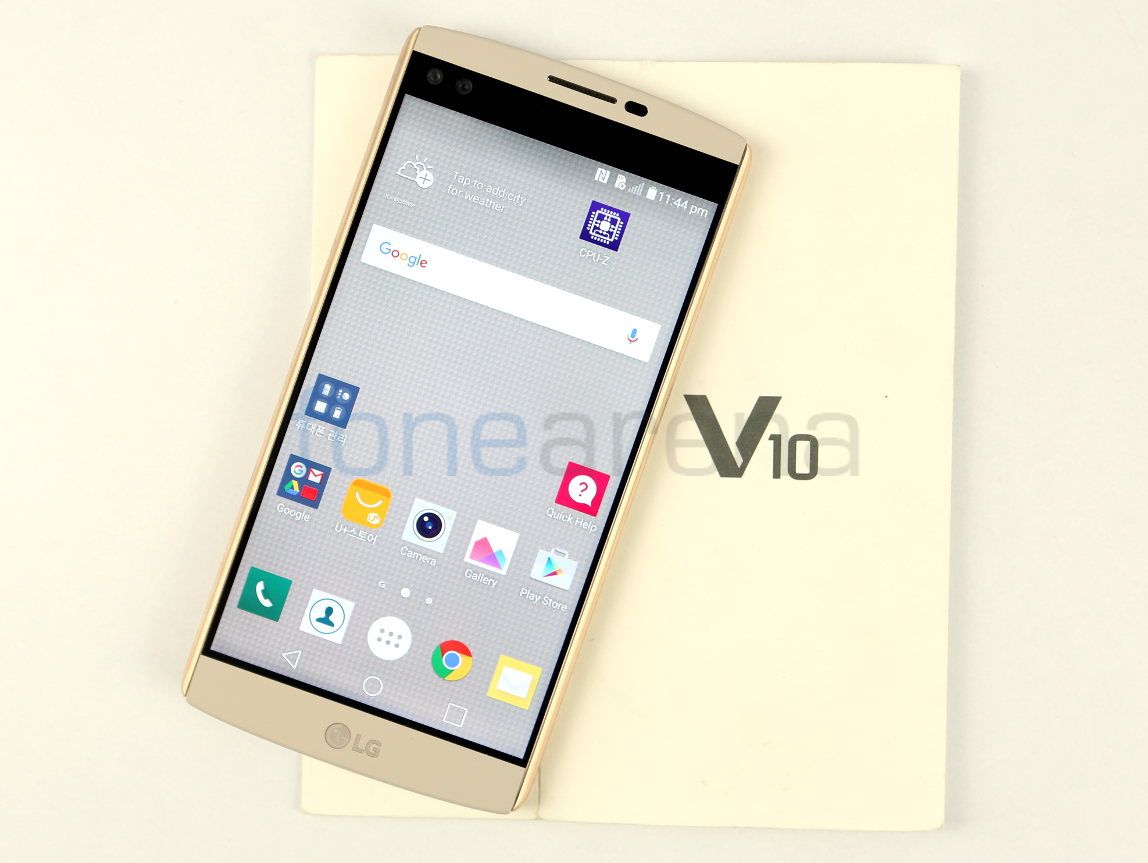 LG today announced that the sales of its V10 smartphone has crossed 4,50,000 units in the US in just 45 days after the launch. It was launched in the US at the end of October and went on sale across major US carriers in early November. In the US it sold at the rate of 10,000 units per day on average, said the company.  Commenting on the sales, it said that it was popular among the younger generation, with 37% of its US consumers aged between 25 and 34.
To remind you, the LG V10 packs a 5.7-inch (2560 x 1440 pixels) Quad HD Quantum display, a second 2.1-inch (160 x 1040 pixels) screen and dual 5-megapixel front-facing camera cameras that has two separate lenses to capture standard 80 degree selfies or wide-angle selfies of 120 degrees. It has SAE grade 316L stainless steel frame for maximum durability. The phone even meets the US Military Standard MIL-STD 810G to withstand a fall of up to 1.2 meters.
After the US launch, the LG V10 was launched in China and Hong Kong. "It will be rolled out in key markets in North America, Europe, Asia, Latin America, the Middle East and the Commonwealth of Independent States starting from Q4 2015," the company had said earlier. Hope we can expect it to launch in India by Q1 2016. Check out our LG V10 unboxing and benchmarks.
httpv://www.youtube.com/watch?v=KlRVox223UU