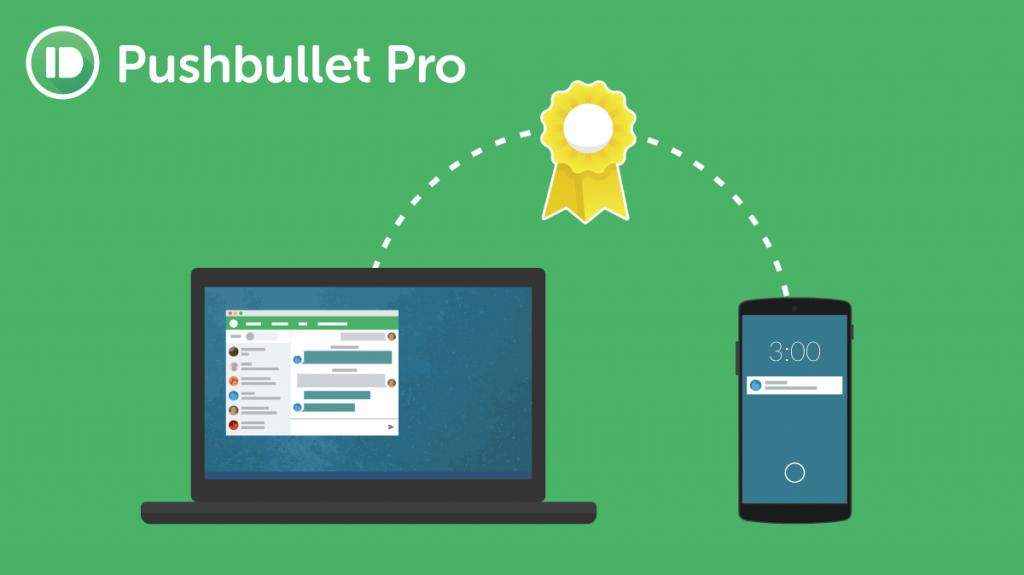 Pushbullet has now rolled out an optional Pro account that will give such users access to additional features that aren't found on the regular account. This will be a premium service that users will have to pay for.
Pushbullet is still available in a free version but, as a result of this new introduction, users will effectively have to pay for some of the features that were previously available for free on Pushbullet. Below is a chart that will help you see the differences between both the types of accounts.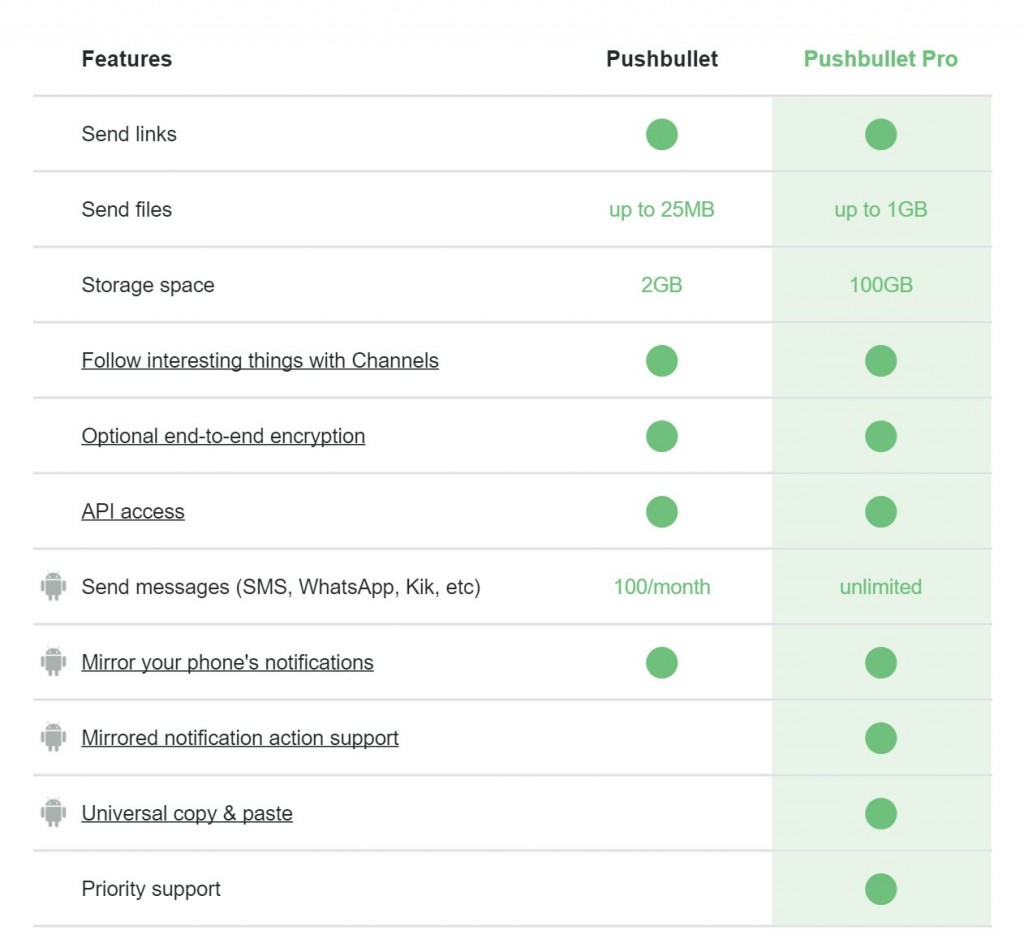 The main differences include the bigger storage space (2GB vs 100GB) and the ability to send files upto 1GB compared to the 25MB limit on the free account. There is also a limit on the free account to the number of messages you can send per month while it is unlimited on the Pro account.
Users can sign up for the Pro service as of now but will be charged only from December 1st onwards as the features that require a Pro account will no longer be available to free users. The service is available at a price of US$ 4.99 (Around Rs 330) per month if you opt for a monthly plan or at a price of US$ 39.99 (Around Rs 2644) for a yearly plan which works out to around US$ 3.33 (Around Rs 220) per month.