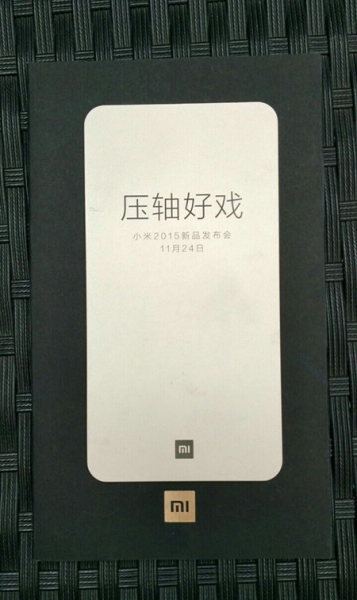 Xiaomi are hosting a product launch event later this month on the 25th and they are offering paid entry tickets as well. The event will be held in China and will most likely see the launch of the Mi 5.
They are selling entry tickets for 500 people and the tickets will cost US$ 30 each. While Xiaomi themselves haven't confirmed what product they'll be launching, chances are that it will be the upcoming Xiaomi Mi 5 smartphone as they did state that the new product is definitely a phone.
The device is reportedly powered by a Snapdragon 820 processor even though the chances are slim since most smartphones powered by the 820 are expected sometime in the first half of 2016. But it will be the first phone to be powered by a Snapdragon 820 processor in case they do pull it off.
Perhaps this would be an announcement and the actual launch would be a month or two later but knowing Xiaomi, they are likely to release the device soon after the announcement rather than later.