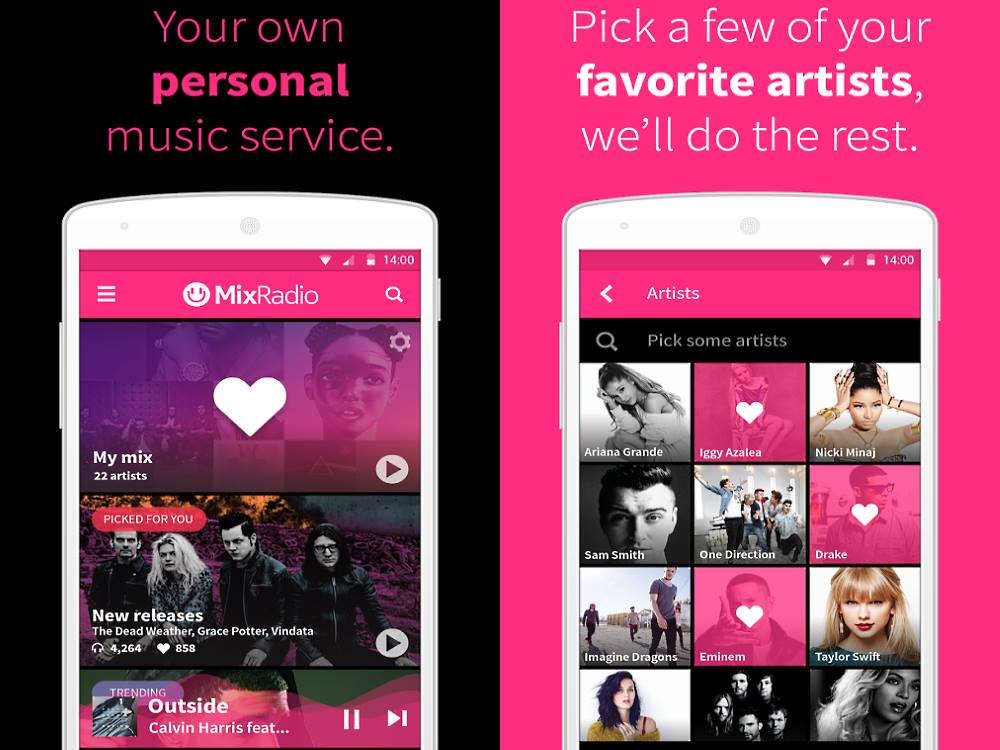 MixRadio, the popular personalised music streaming app, is bringing its services to India with Samsung's Android and Tizen devices.
The company in an exclusive partnership with Samsung will now be pre-loading the MixRadio app to future Samsung devices in India. Initially for Tizen smartphones, the app will first come pre-loaded on the new Samsung Z3 (Read our Hands On).
The existing Samsung device users – Android and Tizen – will be able to download the app from respective app stores. MixRadio app for Samsung's Android devices will only work with Android 4.1 or higher, and Tizen 2.4 or above.
MixRadio was previously exclusive to Windows platform used by Nokia and Microsoft, but then in May 2015 it finally launched for Android and iOS platforms as well. Originally created by Nokia in 2007 and then owned by Microsoft, MixRadio was sold to Japan's LINE messenger service in 2014. It offers thousands of curated mixes based on user preferences from its music catalogue of over 30 million tracks.
Company says that it has been analysing data on music listening in India for over 10 years, and its catalogue spans 13 genres of Indian music including Bollywood, Telugu, Tamil, Punjabi, Bengali, Oriya and Marathi.
At present, MixRadio is free of cost but it is possible that the service gets a subscription option in future.
Commenting on the exclusive partnership, Karan Grover, GM for MixRadio India, said:
Samsung chose MixRadio over other music services because of our long heritage in India, rich catalogue and highly evolved personalization engine. We have the breadth of both international and local catalogue, plus the depth of data on that catalogue, to allow us to deliver an unparalleled personalized music streaming experience to music lovers on Samsung devices. We are delighted to be bringing the world's simplest and most personal music streaming service to millions of new listeners through this partnership.
Jonathan Dworkin, CMO of MixRadio, said:
At the heart of what we do is a desire to deliver people more of the music they love – music they know and music they have yet to discover. We understand that mobile is now the means for people to connect with their music, so to deliver a great service you have to be genuinely mobile first in your approach. MixRadio has been mobile first since its inception and are excited to be drawing on this experience to deliver the best possible streaming experience to music fans in India through our new partnership with Samsung.