Following its announcement last month, Uber has officially launched it uberPOOL service in Bangalore. The ride sharing service will let users share the ride and cost with another person who is requesting a ride along a similar route.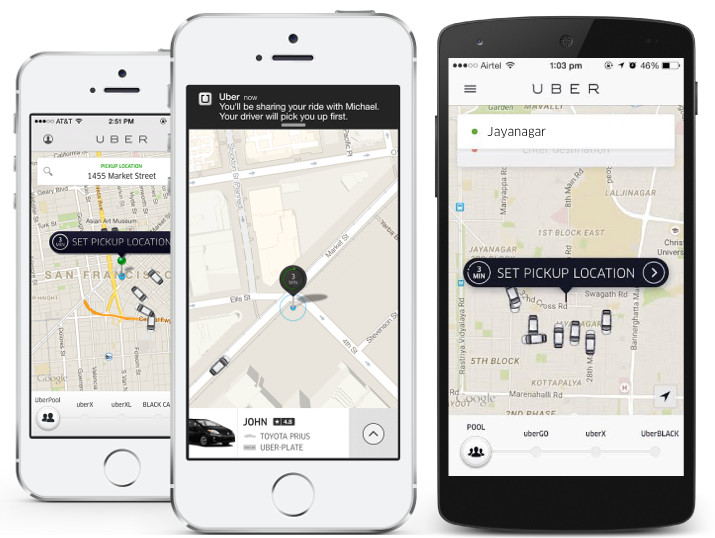 This service was first launched in San Francisco back in August 2014 and later got expanded to Paris, New York, Los Angeles and Austin. Uber is saying that trips with uberPOOL are up to 35% cheaper than uberGO.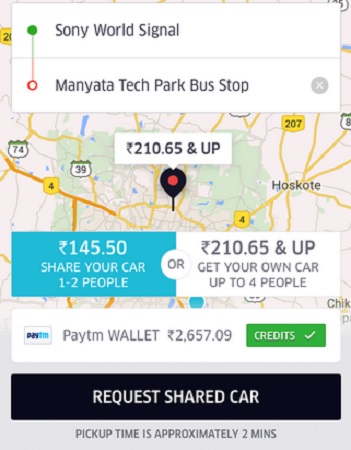 How to use uberPOOL

Slide over to the uberGO option on your app

Set your pickup location and drop-off locations and request

You'll see 2 options – "Share your car" and "Get your own car"

"Share your car" is uberPOOL with a guaranteed fare upfront, so you know exactly what you're going to pay

Request! You might get matched with another rider going the same way

Regardless of whether you're matched or not, the fare will always be less than uberGO
uberPOOL is available only between 7AM – 9PM, 7 days a week. You can choose to use PayTM, Airtel Money, Credit or even Debit card and Uber said that Cash payments option is coming soon. Each request can have a maximum of 2 riders per pick up. You will be matched with another requester, for up to 4 riders in total. Riders will have to add their destination for every uberGO and uberPOOL trip.