Microsoft has unveiled its next generation fitness tracker dubbed as Microsoft Band. It is sleeker than the original Band and features a curved display and comes with 11 advanced sensors.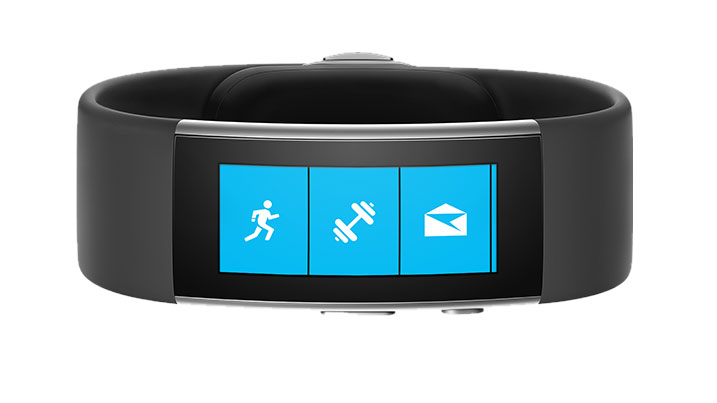 The device has a curved, touch-sensitive AMOLED display that comes with a Gorilla Glass 3 protection. It lets you reach your health and fitness goals by tracking your heart rate, exercise, calorie burn, and sleep quality, and also lets you check email, text and calendar alerts on your wrist. The band will receive text message previews allow you to reply to texts with a standard quick response like "I'll call you later," or create your own set of replies in the app. Advanced sensors track data specific to running, biking and golfing, and technology from Microsoft Health gives you actionable insights based on your data.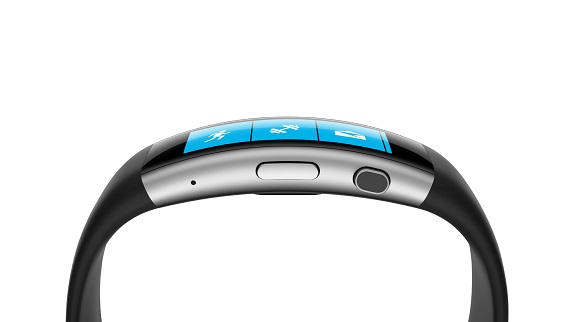 The new Microsoft Band is equipped with a Cortana integration. In case of Windows Phone 8.1 or later, users can ask Cortana to type or dictate responses with your voice. It also comes with a barometer that help you measure elevation changes in real-time and tools for estimating a 'VO2 max' reading. Microsoft Band and Microsoft Health lets you share your activity data with your favorite fitness apps. The company has teamed up with partners like Uber, RunKeeper, Starbucks, Subway, Lose it, MyFitnessPal, Twitter and Facebook.
Key Specifications of the new Microsoft Band:
32mm x 12.8mm Curved AMOLED display with Gorilla Glass 3
Material: Thermal plastic elastomer silicone vulcanate (TPSiV)
Sensors: Optical heart rate sensor, 3-axis accelerometer/gyro, Gyrometer, GPS, Ambient light sensor, Skin temperature sensor, UV sensor, Capactive sensor,Galvanic skin response, Microphone, Barometer
Operating Temperature Ranges -10°C to 40°C (14°F to 104°F)
Maximum Operating Altitude -300m to +4877m
Haptic vibration motor
Cortana Integration
Supported Devices: Windows Phone 8.1 update, iPhone: 4S, 5, 5C, 5S, 6, 6 Plus,  iOS 8.1.2, and many Android 4.3 – 5.0 phones
Bluetooth 4.0
Charge Cable Connector: Custom charge cable
Li -Polymer Battery with 48 hours life, Full charge in less than 1.5 hours
The new Microsoft Band is priced at $249.99 and will be available available for pre-order starting today. It will start shipping from October 30.