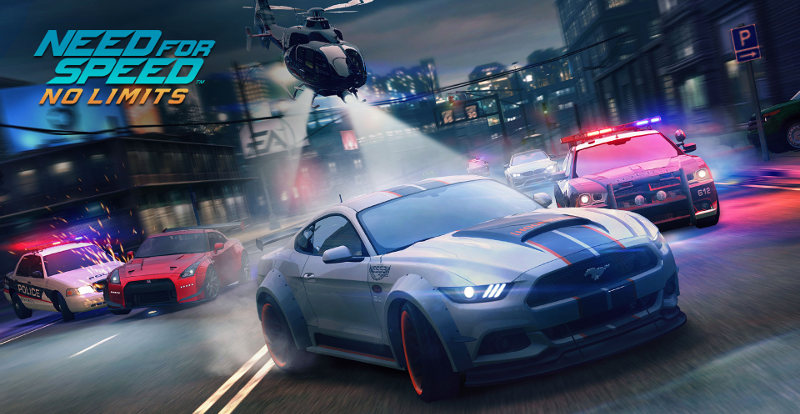 Electronic Arts has finally released Need for Speed No Limits, its latest mobile game in the Need for Speed franchise. It is the successor of the Need for Speed Most Wanted game that was launched back in October 2012. The game is developed by Firemonkeys, the studio behind Real Racing 3 and was announced back in November last year. It promises fast driving, incredible graphics, new range of cars and customizations.
httpv://www.youtube.com/watch?v=ueKe5DXOcBM
Race for dominance on the Blackridge streets and leave rivals in the dust when you accelerate over jumps, around debris, into traffic, against walls, and through high-speed Nitro Zones.
Roll into underground car culture, win adrenaline-fueled races, and become notorious. Ignore the rules, and reach the top.
Make your own rules and then break them as you dig, drift, drag, and roll to street-racing supremacy.
Drive your ride recklessly and become renowned for it, taking the risks needed to rise to the top.
Win white-knuckle races to collect your ultimate fantasy rides, earn rewards, and burn rubber to the next level.
Download Need for Speed No Limits (Free with in-app purchases) – Android | iPhone and iPad