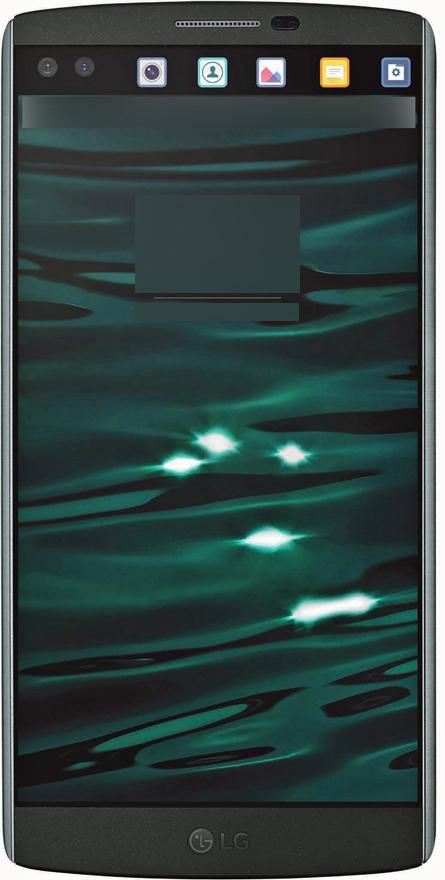 LG is expected to introduce a new smartphone called the V10 on October 1st and the phone is said to pack a secondary ticker display above the primary display. Now, we have a photo of the actual device and it seems to have a secondary ticker display as previously rumoured.
It might be a little hard for you to spot it since the phone has a massive display at front. But if you look carefully, you'll see that there is a secondary display above the primary one. That display is located to the right of the front facing camera and is populated by numerous app icons.
The advantages to this could be many based on what LG chooses to do with it. For starters, users could have notifications displayed on the secondary screen even when the primary screen is off, sort of like how Samsung's Note Edge and S6 edge/edge+ do it. Secondly, the ticker display could be much more power efficient and thus displaying time and other information there or even just reading the full message there could allow your phone battery to last longer.
It should also be customisable allowing the user to have his/her own set of icons there for quick launch or maybe even display a list of controls based on the app that is running on the main screen. Apart from the ticker display, there also seems to be dual front facing cameras to its left. We aren't sure what exactly they're used for but perhaps one of the sensors is for depth sensing. Either way, this phone does seem very interesting and we are looking forward to the announcement to see what LG have done with it.