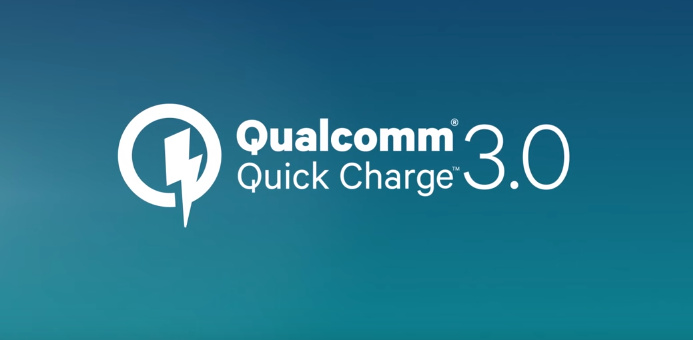 Qualcomm just announced Quick Charge 3.0, the next-generation fast charging technology. It will be 4X faster than conventional charging, twice as fast as Quick Charge 1.0 and 38% more efficient than Quick Charge 2.0, said the company. It will help improve fast charging up to 27% or reduces power dissipation by up to 45% when compared to Quick Charge 2.0. It is also 100% backward-compatible with Quick Charge 1.0 and Quick Charge 2.0 devices and  supports a broad range of connectors.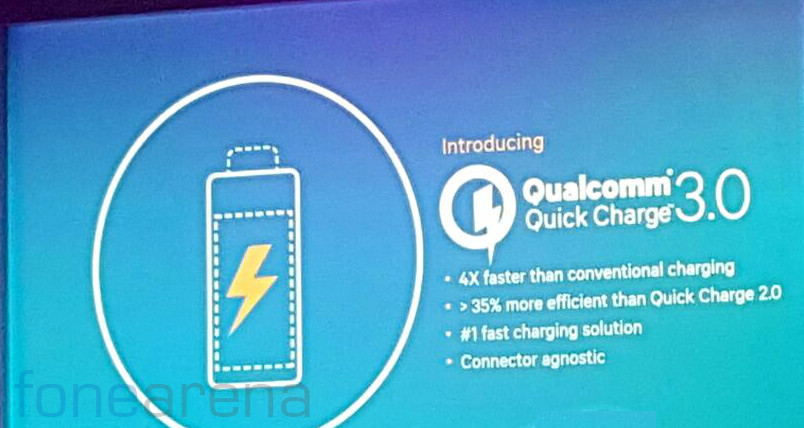 httpv://www.youtube.com/watch?v=v0Rhu2YGxeQ
It can be implemented with USB Type-A, USB micro, USB Type-C or proprietary connectors. Next-generation chargers, including wall chargers, car chargers, battery packs, and power controllers will support Quick Charge 3.0.
It uses Intelligent Negotiation for Optimum Voltage (INOV), an algorithm which allows your portable device to determine what power level to request at any point in time, enabling optimum power transfer while maximizing efficiency. It also supports wider voltage options, allowing a mobile device to dynamically adjust to the ideal voltage level supported by that specific device.
Quick Charge 3.0 offers enhanced flexibility over Quick Charge 2.0 in terms of charging options. While Quick Charge 2.0 offers four charging voltages at 5V, 9V, 12V and 20V, Quick Charge 3.0 provides flexibility with 200mV increments from 3.6V to 20V so that the phone can target one of dozens of power levels.
Quick Charge 3.0 will be available in Snapdragon 820, 620, 618, 617, and 430 processors. Some of these processors will ship later this year and some next year. Accessories with Quick Charge 3.0 are expected in 2016.
Srivatsan contributed to the report