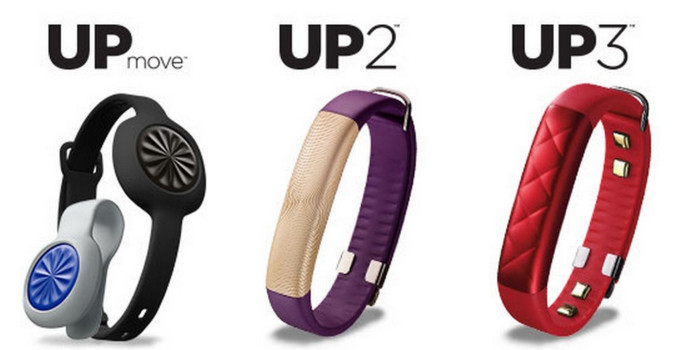 Jawbone has launched its UP range of activity trackers in India that includes, UP MOVE, UP2 and UP3 exclusively on Amazon.in. These  connect wirelessly to iOS and Android devices via Bluetooth to offer real-time progress reports. The UP app encourages and motivates you to make minor improvements that can turn into long-term-progress – all based on your unique data from Jawbone's hardware, said the company. Check out the features of these trackers.
Features of Jawbone UP MOVE
LED display indicating time, progress towards goals at-a-glance.
Built-in Tri-axis accelerometer which counts daily steps.
Sleep tracker to track hours slept and sleep quality.
Made from a durable, nylon-like anodized aluminium and comes in five colours with corresponding clips.
Connects wirelessly with Jawbone UP App via Bluetooth Smart, syncing regularly in the background to track progress throughout the day and night.
Smart Coach intelligent guidance and insight system helps you understand what changes you should make, and encourages you to move more each day.
Replaceable (CR2032) battery that lasts up to six months.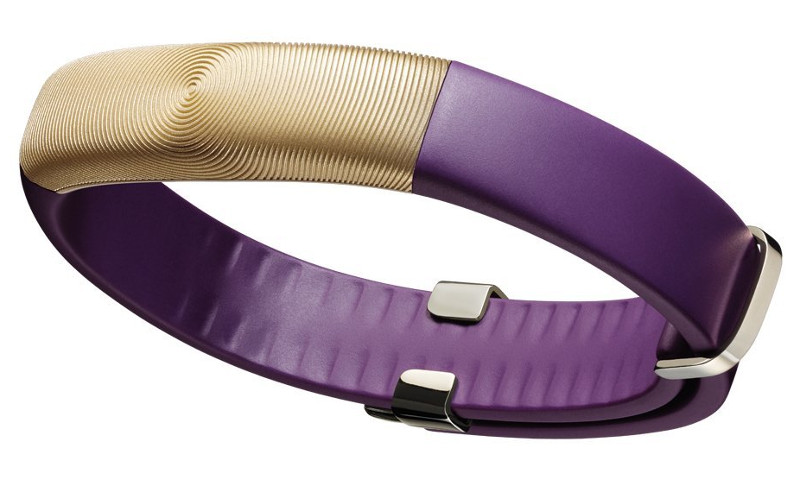 Features of Jawbone UP2
Easily track your activities and your sleep automatically; Get personalised guidance from Smart Coach

Smart Alarm silently wakes you at the optimal time in your sleep cycle

Compatible with iOS and Android; Syncs wirelessly using Jawbone UP App

Log your meals and use UP App Food Score to know if you are eating right

Offers up to 10 days of battery life on a single charge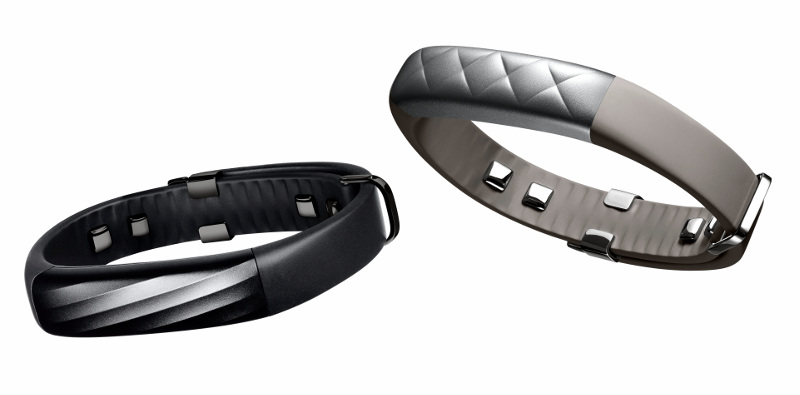 Features of Jawbone UP3
Advanced multi-sensor platform includes a new tri-axis accelerometer, sophisticated bioimpedance sensors, and skin and ambient temperature sensors.
Resting heart rate – a key indicator of your overall heart health lets you capture more health data through future firmware updates.
Captures detailed sleep stages including REM, Light and Deep sleep, providing in-depth information on your sleep and what you can do to improve it.
New smart algorithms allow UP3 to automatically identify workouts and classify your activities, including running, cross-training, tennis, and many more.
Connects with the UP App to bring Smart Coach – an intelligent system that keeps track of your progress and gives you personalized guidance to help you reach your goals faster.
Designed by leading industrial designer, Yves Behar, UP3 features a slim, stylish, and low-profile design that you can accessorize with jewellery or watches on the wrist.
Water resistance up to 10 meters and has a durable anodized aluminium framework.
Offers up to seven days battery life.
A secure, overlapping watch-style clasp allows you to adjust UP3 to fit almost any wrist size.
The Jawbone MOVE is priced at Rs. 4,999, UP2 is priced at Rs. 9,999 and the UP3 is priced at Rs. 14,999. These come in several colors and are available for order exclusively from Amazon.in.
We're delighted to bring UP by Jawbone to India, a market where consumers are both design savvy and hugely interested in the latest consumer technology. With heart disease and diabetes remaining two of the major causes of death in India, keeping a healthy and active lifestyle has never been more important. Our UP bands help people better understand their health and well-being by tracking sleep, activity, and nutrition along with clear tools – through our UP app and Smart Coach system – to help them take action and live better. By combining the unique design of our UP activity trackers with our award-winning health app, Jawbone provides the best-in-class wellness solution for Indian consumers.