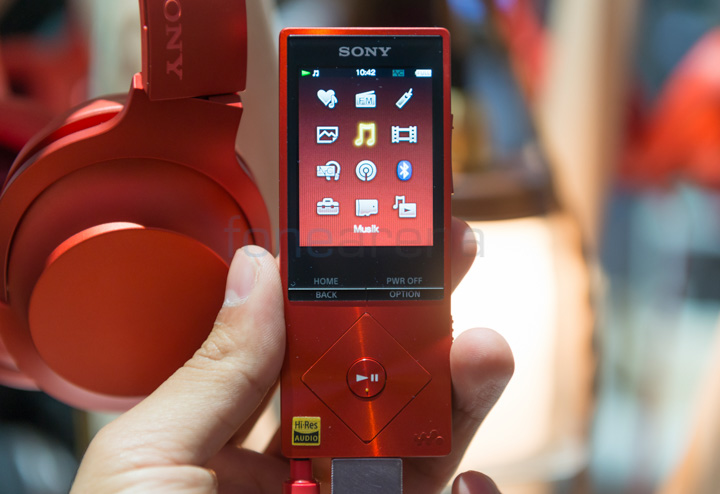 Audiophiles and Sony fans have a reason to rejoice with the new announcements at IFA 2015 in Berlin and the NW-A25HN/A27HN is one of the reasons for that. We went hands on with the latest addition to the Hi Res audio series of Walkmans from Sony.
httpv://www.youtube.com/watch?v=sjN8DCvvrwA
The Walkman is aimed at providing high quality music to users on the go. It is primarily aimed for audio content although it can play videos as well. The Walkman is available in both 16GB as well as 64GB variants and both come with microSD card slots.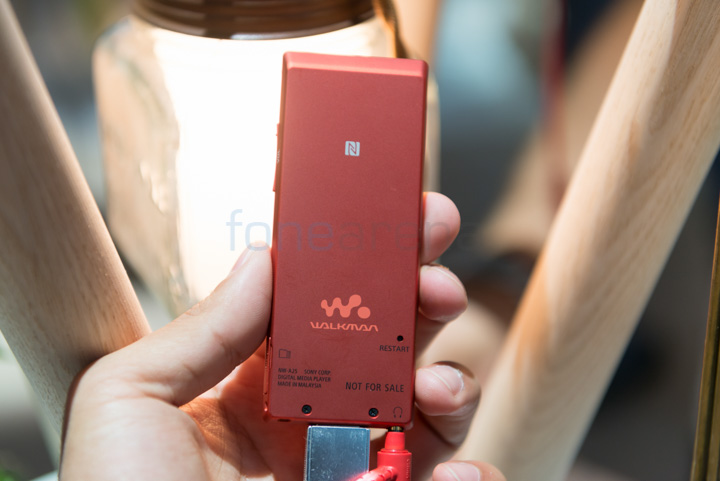 Both the players support Hi Res audio. In case you only have .MP3 files, you can use Sony's software to upscale it to higher quality content as they support 24bit playback upto 192kHz. The players are small enough to easily fit into any pocket and the variety of colours it comes in makes sure that it will match anyones personality and dressing sense. Sony have even announced the h.ear in and h.ear on in ear ear earphones and on ear headphones respectively in matching colours to take your style quotient to the next level.
There is on board noise cancellation and will come with an unspecified noise cancelling headset in the box. The screen is quite vibrant and has good legibility however it isn't a touchscreen and you will have to make use of the d-pad to seek between the tracks and navigate through the device.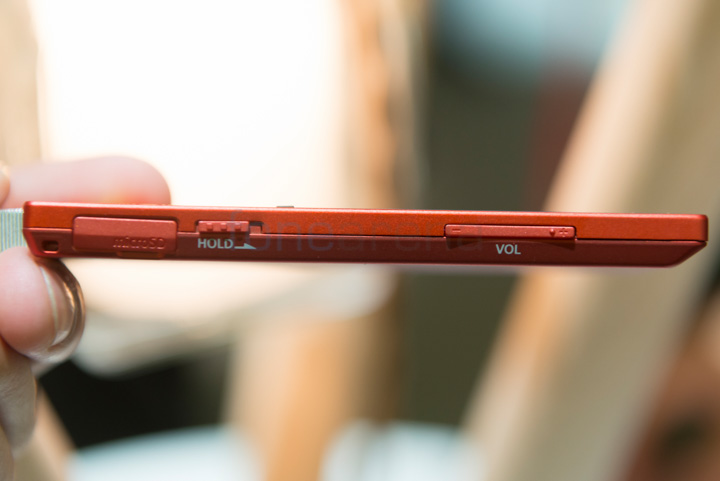 The d-pad gives good feedback with satisfying clicks and there is a play/pause button in the center as well. We like the d-pad however it will be a pain for users who have a lot of content on their device to seek between all the tracks. Sony claims that both the players offer upto 50 hours of battery life however real life usage will vary a bit but nonetheless, should be fine for quite a long time of use.